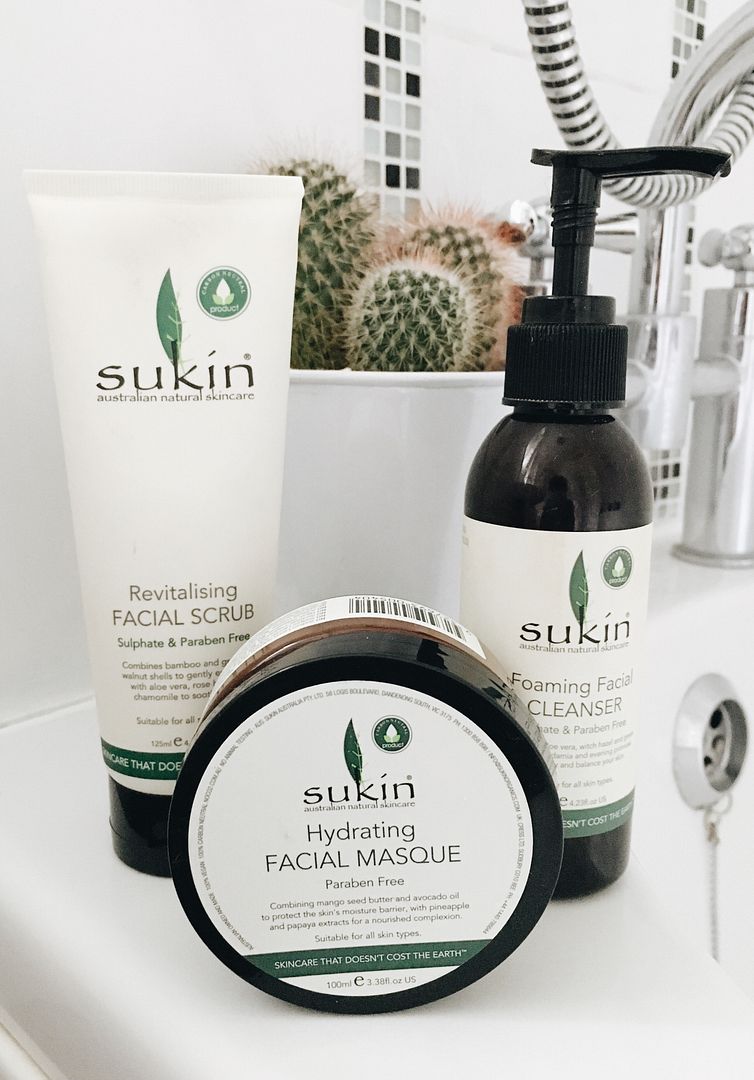 This time of year I tend to refresh; my home, wardrobes, diets but what about skincare? With warmer climates upon us, it's the perfect time to refresh my skin care routine. It was a moment of serendipity when I stumbled across the Sukin skincare range.
Personally, I like to adapt my skincare routine to the differing seasons. For example, in the winter I'm all about moisture. As the weather warms up the need for intensely hydrating products reduces and I tend to go for a lighter option.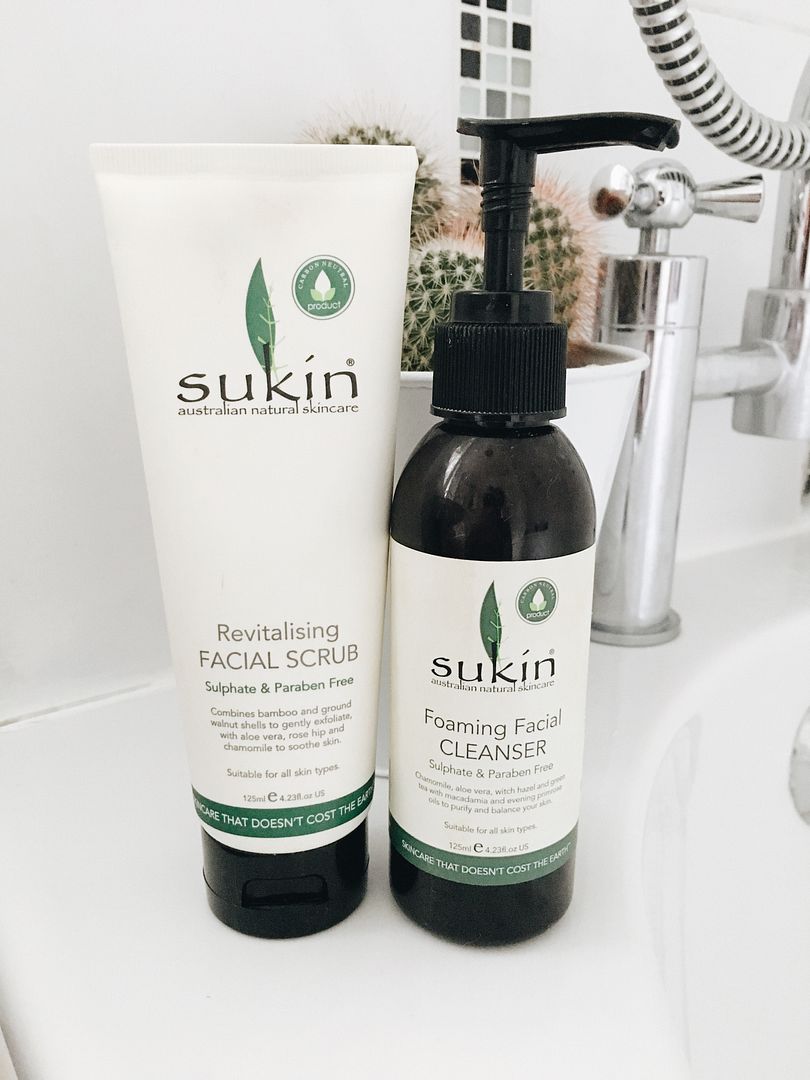 I stumbled across the Sukin brand in Boots about a month ago. I only dashed in for toothpaste and nappies but as always I'm a sucker for skincare, I came out with my bag full of new products to try. Sukin are an Australian family business, with a mission to bring affordable natural skincare to the masses. In addition to Sukin's ethos being about natural skincare, they believe in not compromising on quality. With a commitment to the environment and sustainability Sukin products are 100% carbon neutral, cruelty free and vegan. I do love a brand with a strong identity and Sukin is one I can get on board with.
I've been using these products daily for a while now and have got a good feel for them. The cleanser and exfoliator are really cleansing but don't leave my skin feeling too dry. The exfoliator's ingredients include bamboo extract and wall nutshell powder which I hadn't really used in skincare before, so was really excited to try it. I found the exfoliating gentle enough to use every few days. The chamomile and aloe vera were really soothing while the jojoba rose hip and sesame oils left my skin hydrated. When I feel like a boost I go for the Hydrating Facial Masque, which I've been using around once a week and has been working really well for me. Prior to giving the Sukin products a go I'd been experiencing a phase of pubescent breakouts, so this refresh was needed.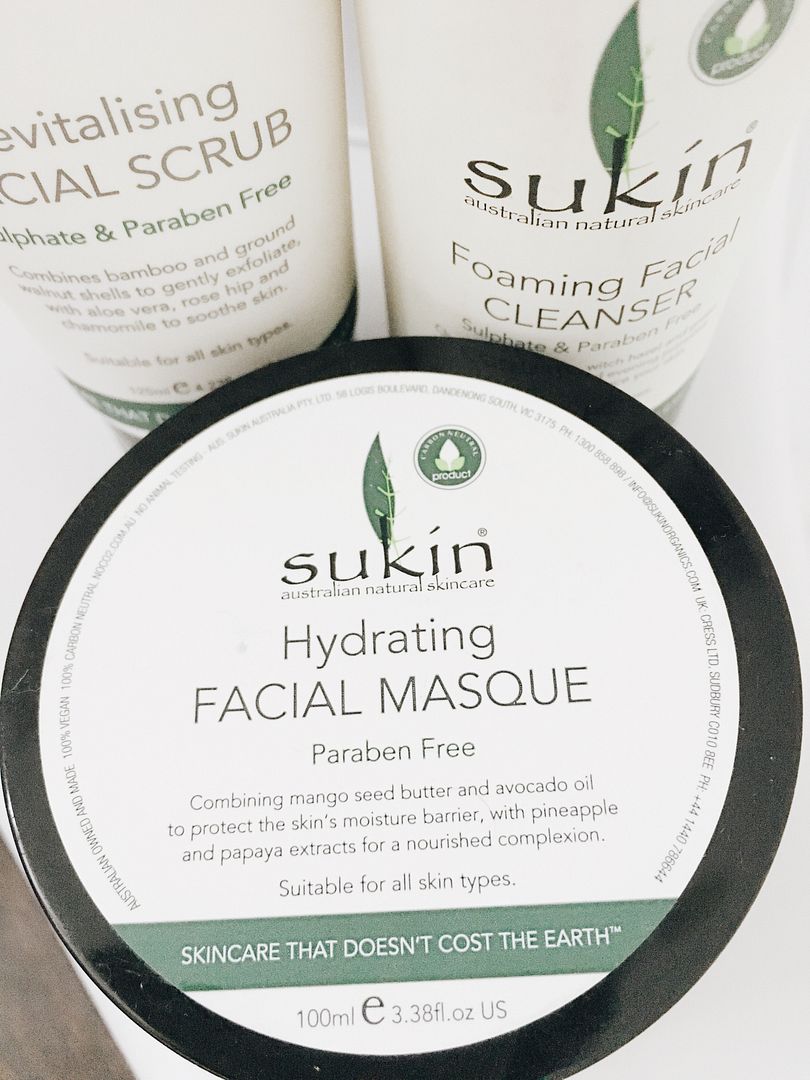 I was really drawn to the packaging, immediately I got a feel for the brands natural and green credentials. I especially liked the pump feature of the foaming facial cleanser. It's turned out to be really handy and efficient in the shower. These days lengthy beauty treatments are an indulgence so I tend to do my skin care routine while I'm in the shower (feels like I'm killing two birds with one stone) I'm all about saving time.
I'm really excited to try more of the Sukin rage and have currently got my eye on the Green Recovery Serum and the Sensitive Facial Moisturiser.
I've shared mine, now it's over to you what products do you use to refresh your skincare?