I had no intention of buying this band T-shirt. When I stepped into Primark it was with the best of intentions. Buy the baby some PJ's and head straight back out - easy! Thing is, good intentions often go awry. I couldn't help myself the rows as far as the eye could see of beautiful women's wear (new stock might I add!) were calling to me-I had to oblige!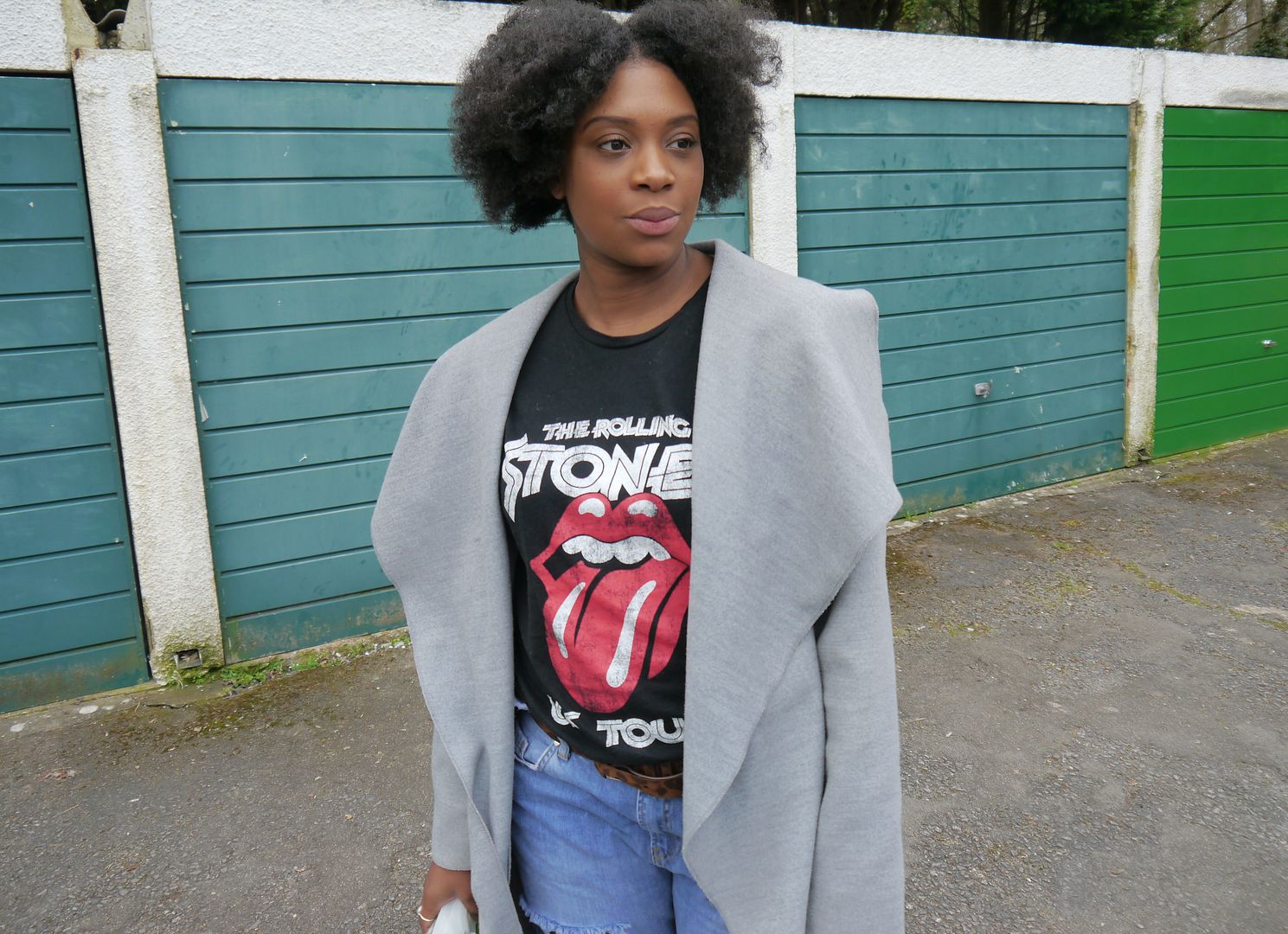 I've had my eye on a band T for a while but felt like a bit of a fraud, I'm totally down with the edgy look but you wouldn't catch the Rolling Stones on my Spotify playlist! That said I liked the T so though sod authenticity. I'm going to not only buy the top, I'm going to wear it with pride-after all it looks quite alright on me!



I wanted to make it a bit more "my own" so I rolled the sleeves up a bit and added a stitch (with a hand needle and thread) and trimmed the neckline to ramp up that "edgy-ness". I'm quite happy with my little DIY. It was beyond simple and took less than 30 min while sitting in front of the TV.


Of course, I needed to road test my latest purchase so the obvious choice for a band T is absolutely the garden center! I know I'm just so rock n roll lol! No, but seriously I needed pots for my new Hyacinths I realise I'm digging myself a bigger whole here but oh well. In my defense, it's super comfy and they (the garden center) do a mean coffee.


So I think we've established I'm anything but rock n roll but the T-shirt is pretty bad ass! What are your new purchases?