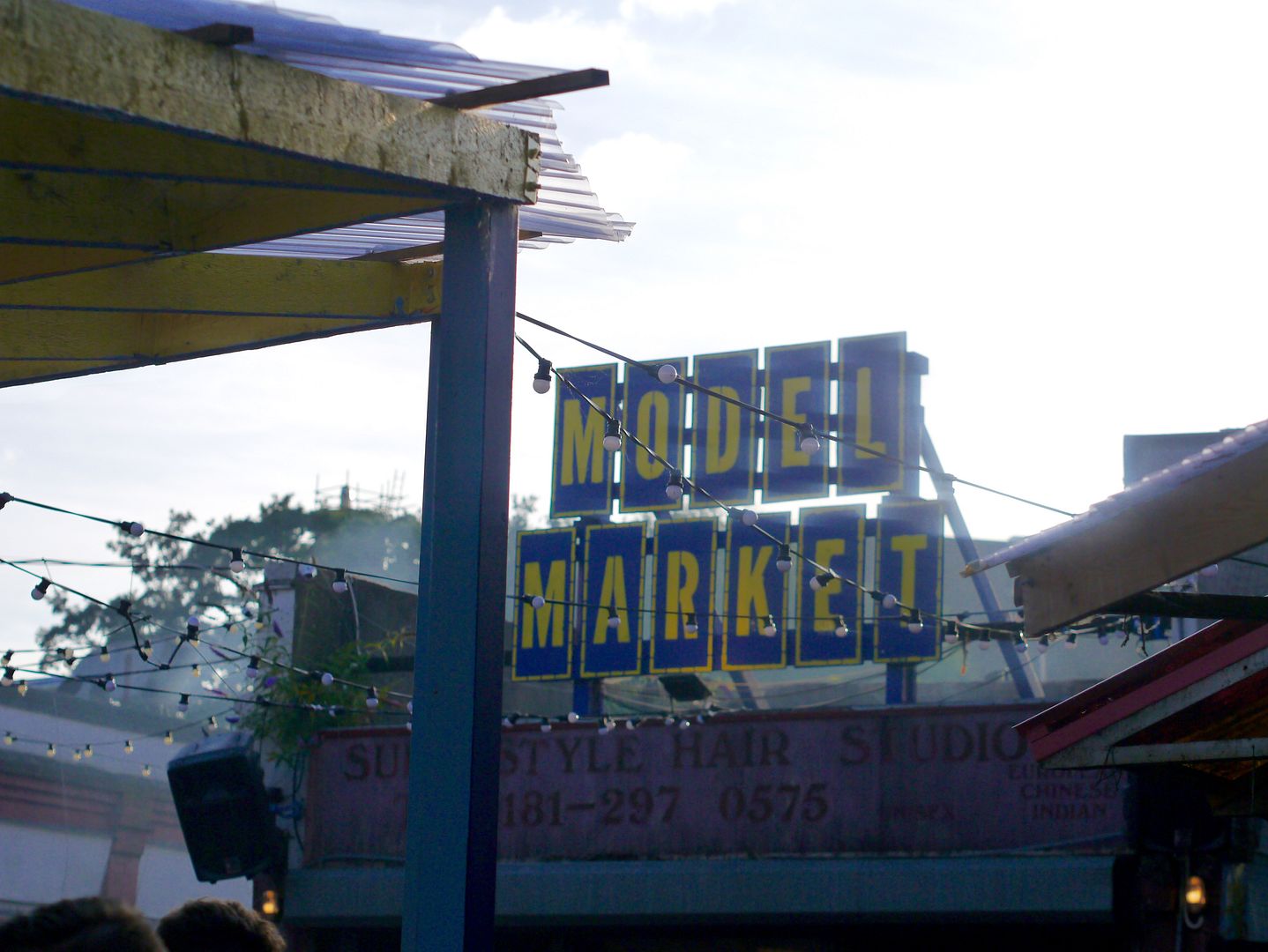 South London has a new hidden gemIn the form of the Street Feast's Model Market. Tucked away in a disused 1950's market in the heart of Lewisham Model Market is a foodie delight.
Walking in we were greeted by friendly faces and the delicious aroma of good food. There is so much choice is can be tricky to make a decision. My top tip would be to go for a little bit of everything - yes you heard me a little bit of everything. Throw the diet out the window and go for it, you know that old adage YOLO - well it applies now!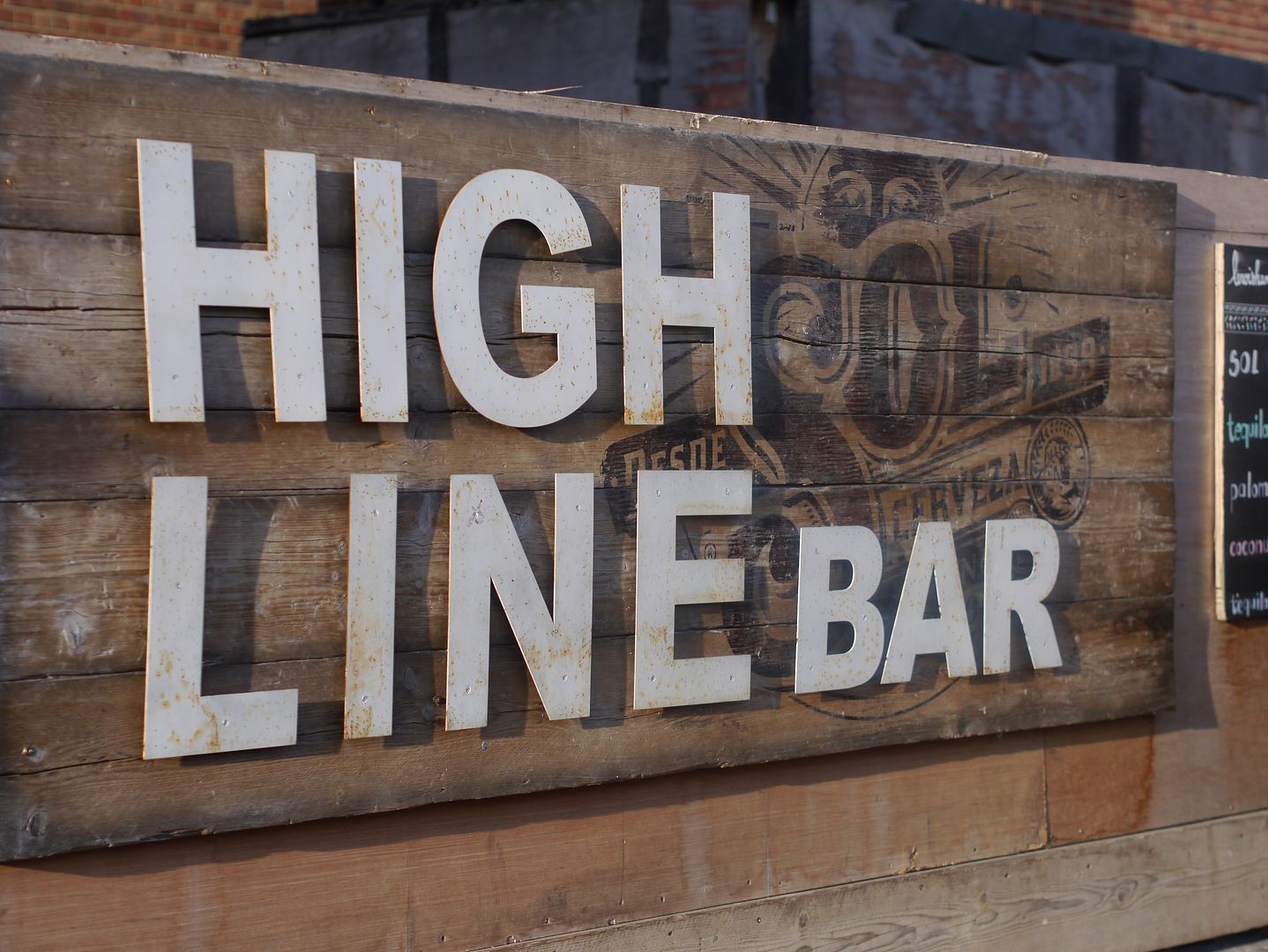 We decided to take a little walk around and get the lay of the land. It was surprising how compact the market it. You could cover the whole are in about 10 minutes if you are drawn in to every stall by the tantalising aroma of good food. The atmosphere at Model Market is buzzing people off all ages and races milling around enjoying the summer sun over a good meal and a cool beverage. Wrongly I expected to see lots of south London hipsters, it was a pleasant surprise to see families with smiling children, couples old, groups of girls and guys having a good time. There was a real sense of everyone is welcome.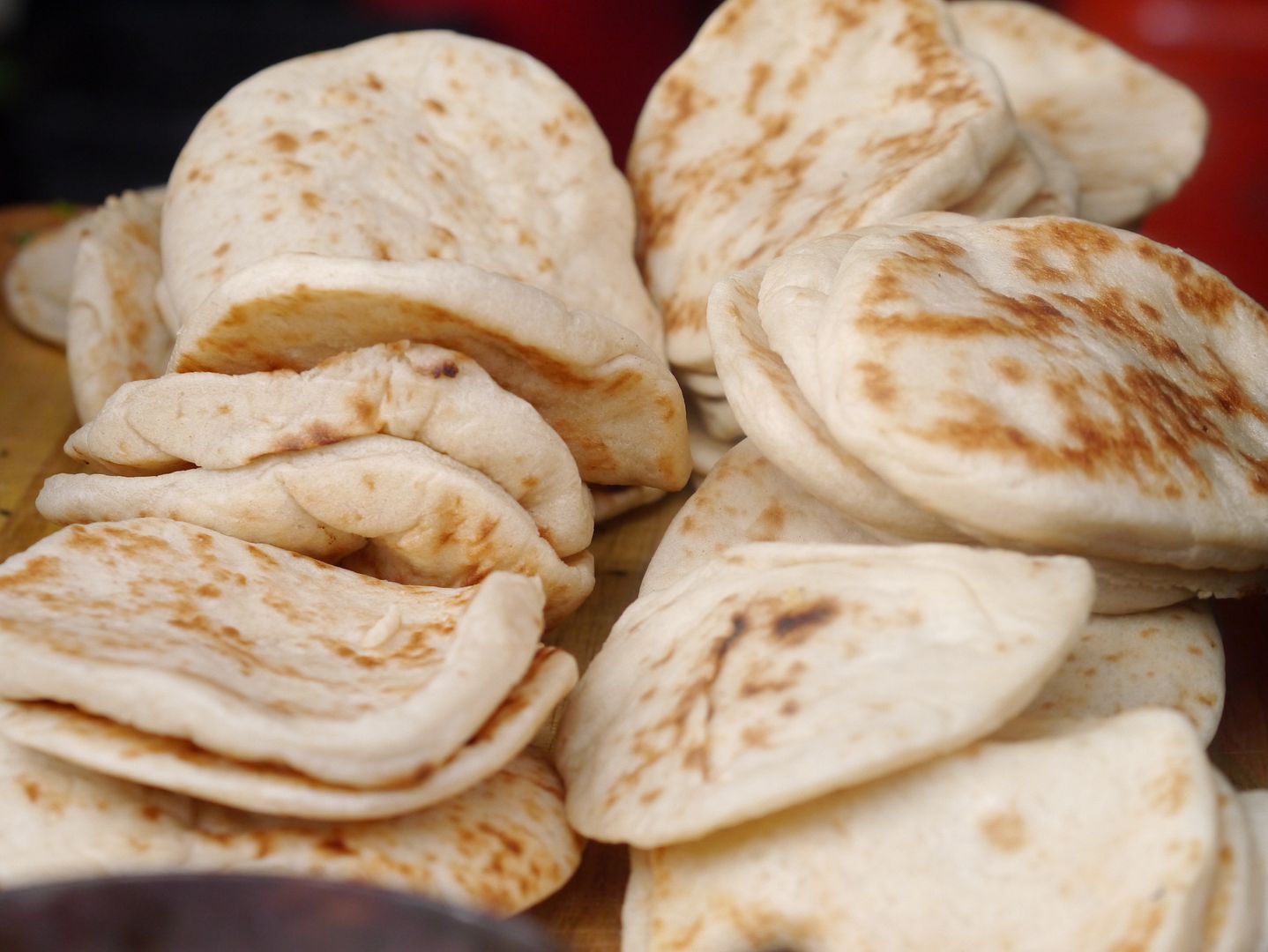 We had the best intentions we were going to get small portions and give everything on offer a try. we started off with the Mr's favourite cuisine Indian. He's like a blood hound when it comes to curry he can sniff out the best curries and order a cracking menu to boot. Rowla Wala had a simple menu of 3 Naan breads each with a different topping. The trio of mimi naan topped with Keralan Dahl, Kashmiri Chicken Tika and Goan Pulled Pork were delicious, perfectly balanced in size and flavour.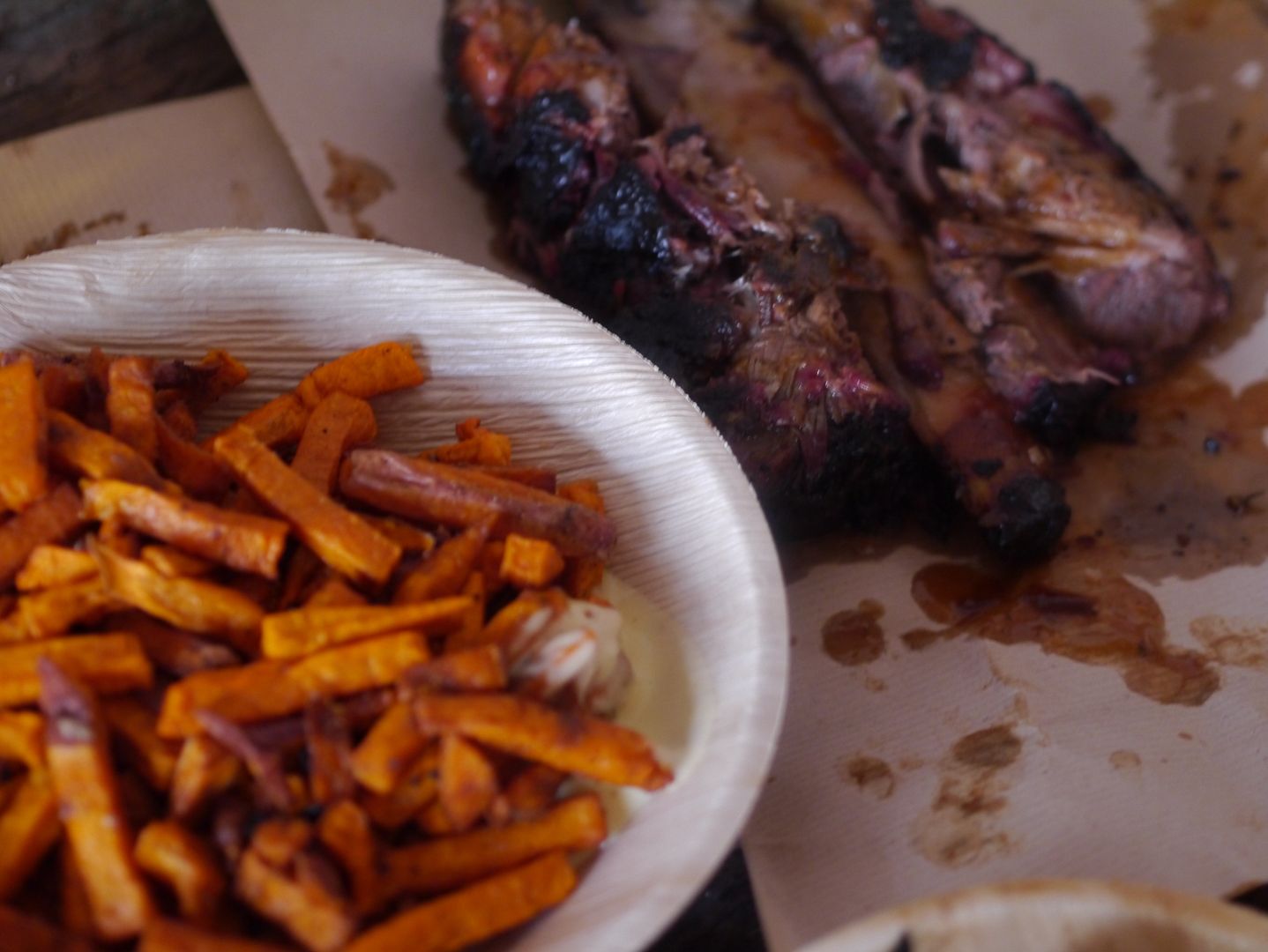 Remember the plan I mentioned the one about the small portions? Well that pretty much went out the window when we spied the ribs. Question, did you know that ribs don't actually come in small portions, not at the Model Market they don't. They come in super size Man V Food portions. Smokestak whipped up quite possibly the best ribs I've ever had in my entire life, melt in the mouth bursting with sweet tangy meaty goodness ribs. We had ours with sweet potato fires and fried plantain from the Mama's Jerk Station. I would strongly recommend having your fries with a splash of the tropical sauce. The tang cuts through the sweet potato and plantain perfectly.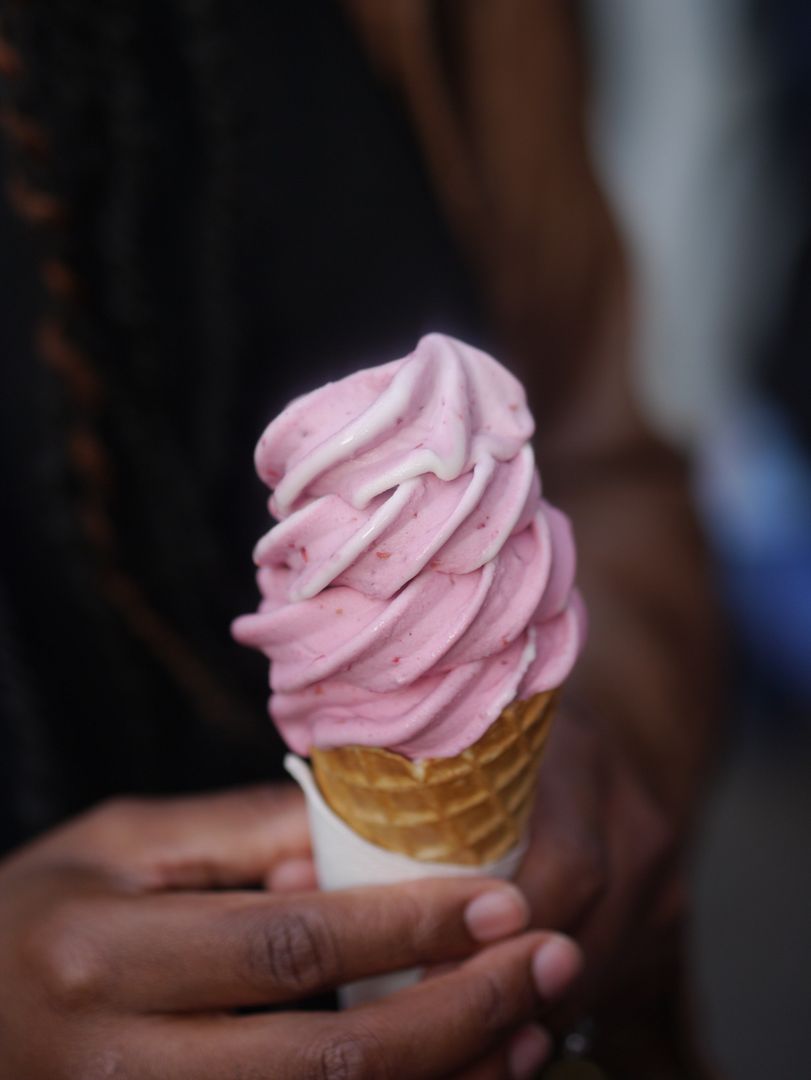 There's one thing you may not know about me I'm really into ice cream, despite feeling like I was about to burst I had to make some room for Scoopsy Daisy's deliciously creamy ice cream. I opted for the raspberry flavour. Scoops Daisy use fresh fruit and yoghurt for their creations. Words can not describe quite how good it was all I can say is get your self down to Model Market and give it a try.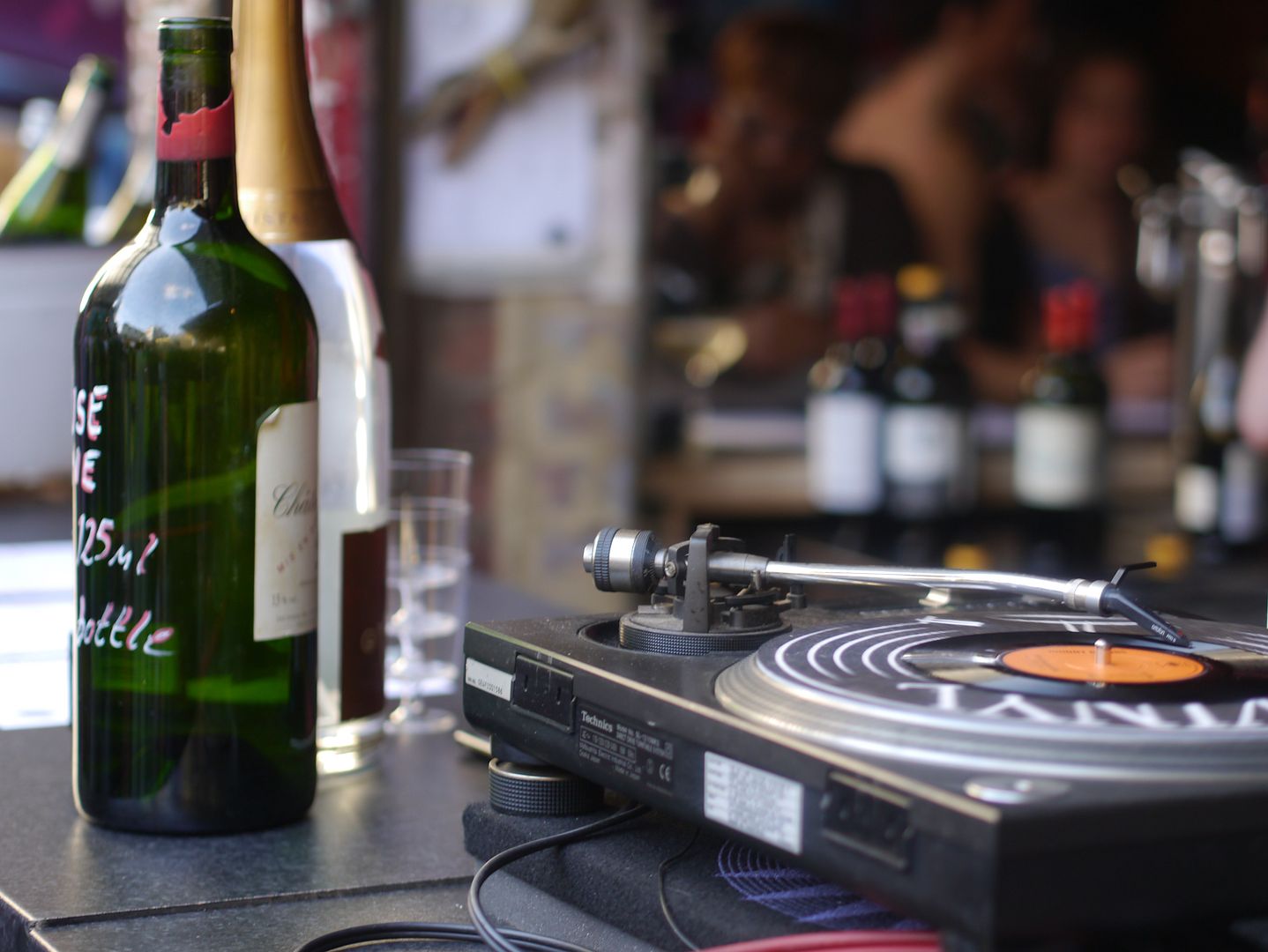 With our bellies well and truly full we wondered around exploring what else Model Market had to offer. We came across the DJ both who was blasting out some killer tunes. When visiting Model Market any of the 5 bars is an absolute must. My favourite was the
Rum Shack they had an impressive cocktail menu with rum being the prime ingredient. There is also a chilled out roof terrace for you to
put your feet up, sip on a cocktail and watch the world happen around you.
Model Market in on every Friday and Saturday until 4th October. Entry is free before 7pm it's £3 there after.