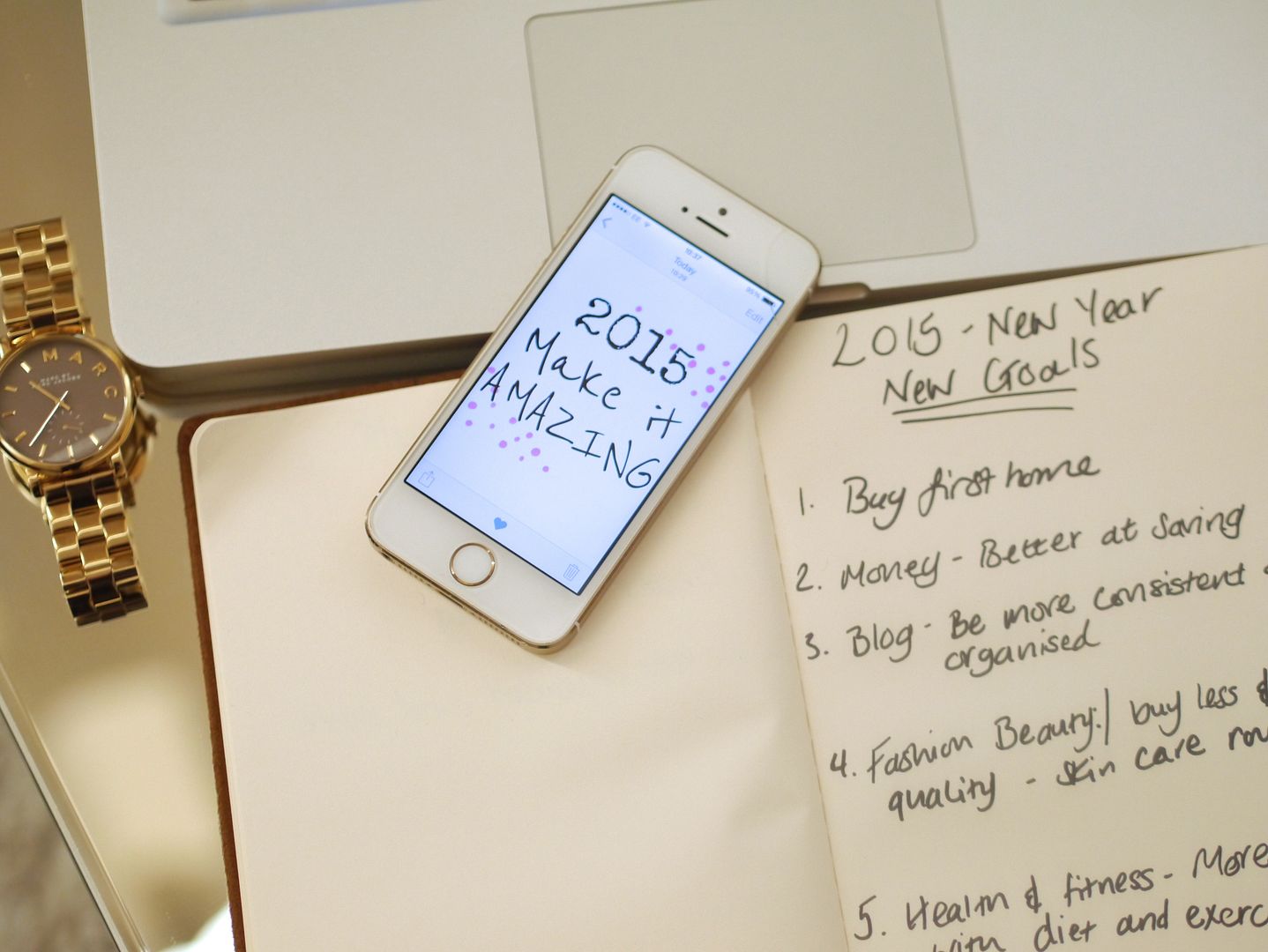 Happy New Year! A new calls for new goals. I'm not one for new years resolutions as I feel like they have a huge amount of pressure that usually means I fail at them. Instead I prefer to call it goal setting, I feel like goals seem more realistic, a process, where as resolutions feel like they need to be instant.
I'm the sort of person that loves having something to work towards, so this year I've set myself a few goals to achieve in 2015, I figured why not share them with you guys.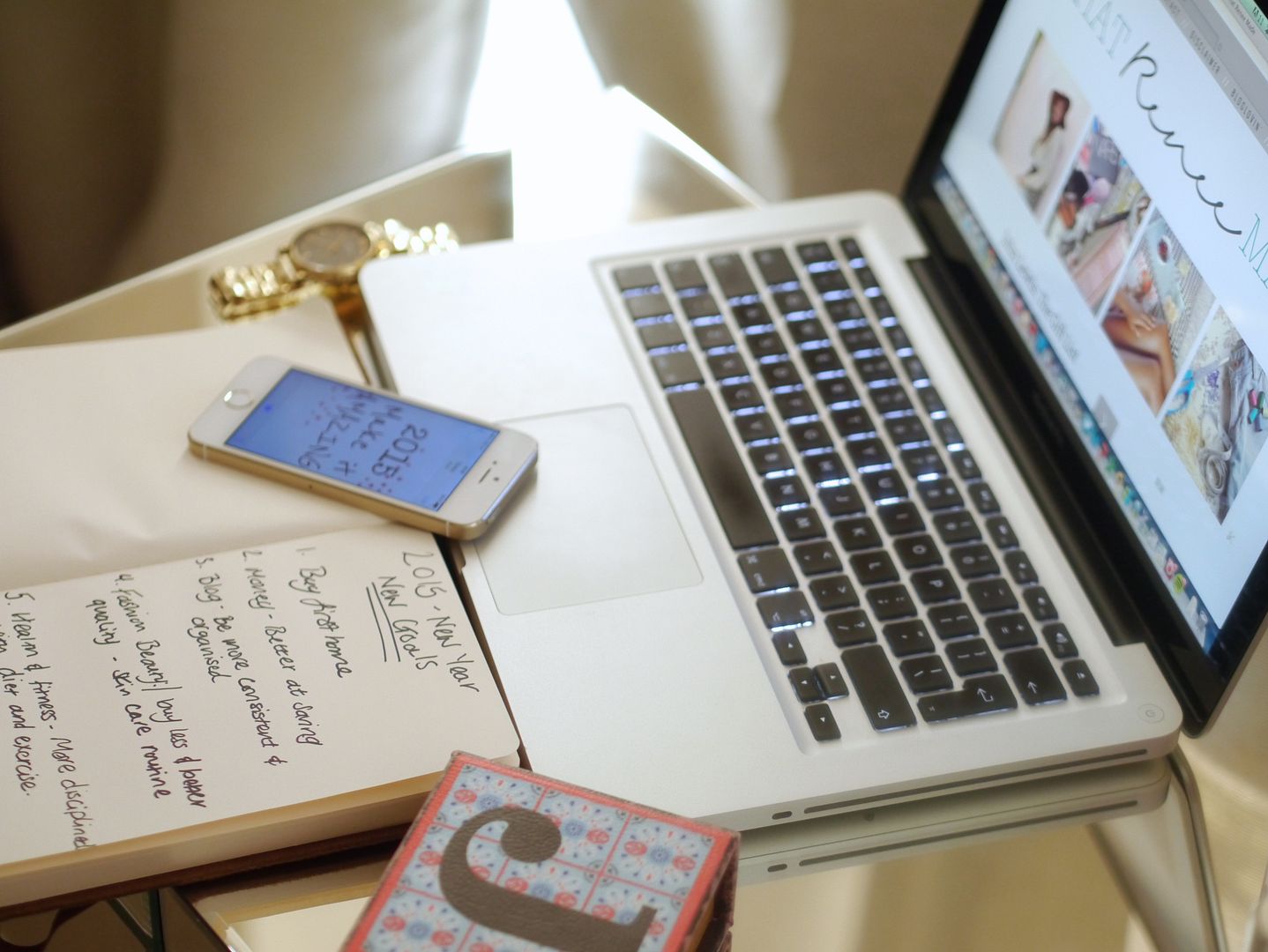 Life
I'm aware that "life" is pretty broad but bare with on this one. My main life goal for 2015 is to buy my first home with the Mr. It's been a goal of ours for some time but it looking like 2015 will be the year that we make that a reality. So exciting.
Money
So finances are not a very glamorous subject, but it's necessary. I guess my goal is to be more disciplined with my spending. As I mentioned my life goal for 2015 is to buy my first home so having my personal finances in order is a must.
Blog
I've enjoyed pretty much every minute of my blogging journey so far and have achieved some great little milestones. That said my blog goal for 2015 is to be more consistent. Ideally I'd love to post daily, however working full time makes that almost impossible for me. So I've given myself the goal of posting a minimum of 3 times a week anything over that is a bonus. I'm aware this is going to take lots of planning organisation dedication but I'm up for the challenge.
Fashion And Beauty
This may seem a little odd for a blogger who writes about fashion and style, to set fashion and beauty goals surely that should be on point? Hey there's always room for improvement right? My goal in this area is to be bolder and more focused with my choices. Sometimes I have the tendency to buy stuff because it's safe and go for the cheaper option. To be fair there's nothing wrong with that. However I've found sometimes buying cheaply means buying twice and safe can be boring. I would rather purchase investment pieces, items that will stand the test of time and have a hand full of bolder statement pieces to lift my outfits. In the beauty department my goal for 2015 is to get my skin care routine in order. At the moment it's pretty disorganised and dare I say uninspired. I'd like to establish a solid routine to help keep my skin in tip top condition.
Health And Fitness
Last year I did okay with the gym I certainly went regularly (ish) but this year I want to make health and fitness more of a lifestyle choice as opposed to a chore. I'm not planning on becoming a fitness guru but I would like for it to become part of my everyday routine. My goal is to hit the gym a minimum 3 times a week and for my diet to be more balanced, less refined sugar more fruit and veg. I think my biggest challenge is going to be fizzy drinks - I may be a little addicted to die at coke!
Okay so I've shared my goals, now it's your turn what are your goals for 2015