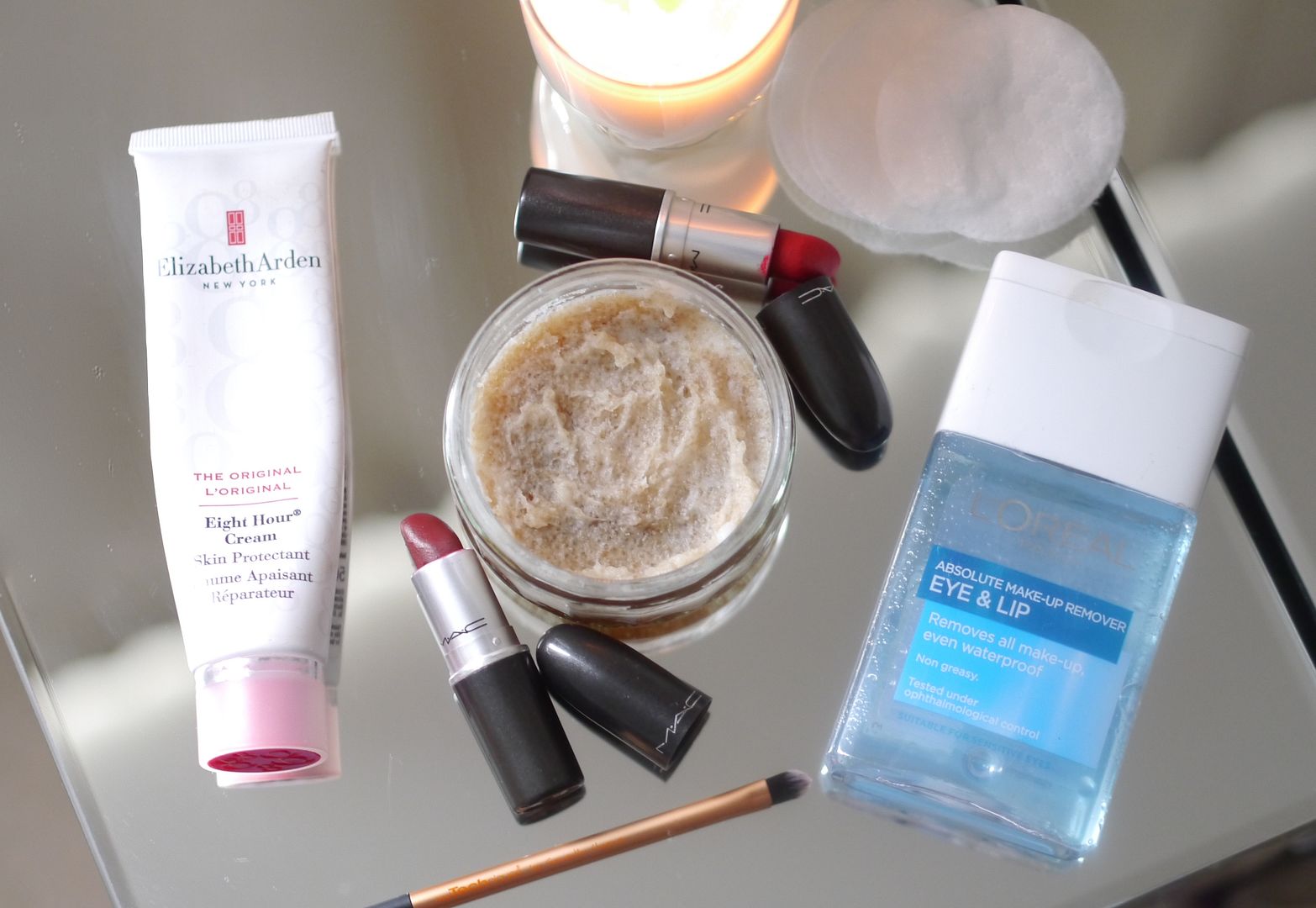 I'm a huge fan of the matte lip look. After a few years of wearing matte lipsticks I feel like I've finally got the knack of making my matte lips work before, during and after application.
Mac matte lipsticks (usually in a red) are my go to for a little glamour. That said I'm not blind to some of the challenges of rocking a fabulous matte lippy look. I think we've all been there, had that unintentional ombre lip (you know the one I'm talking about the colour wears off in the centre and leaves you with a darker lip line), or have more flakes than a bowl of Kellogg's.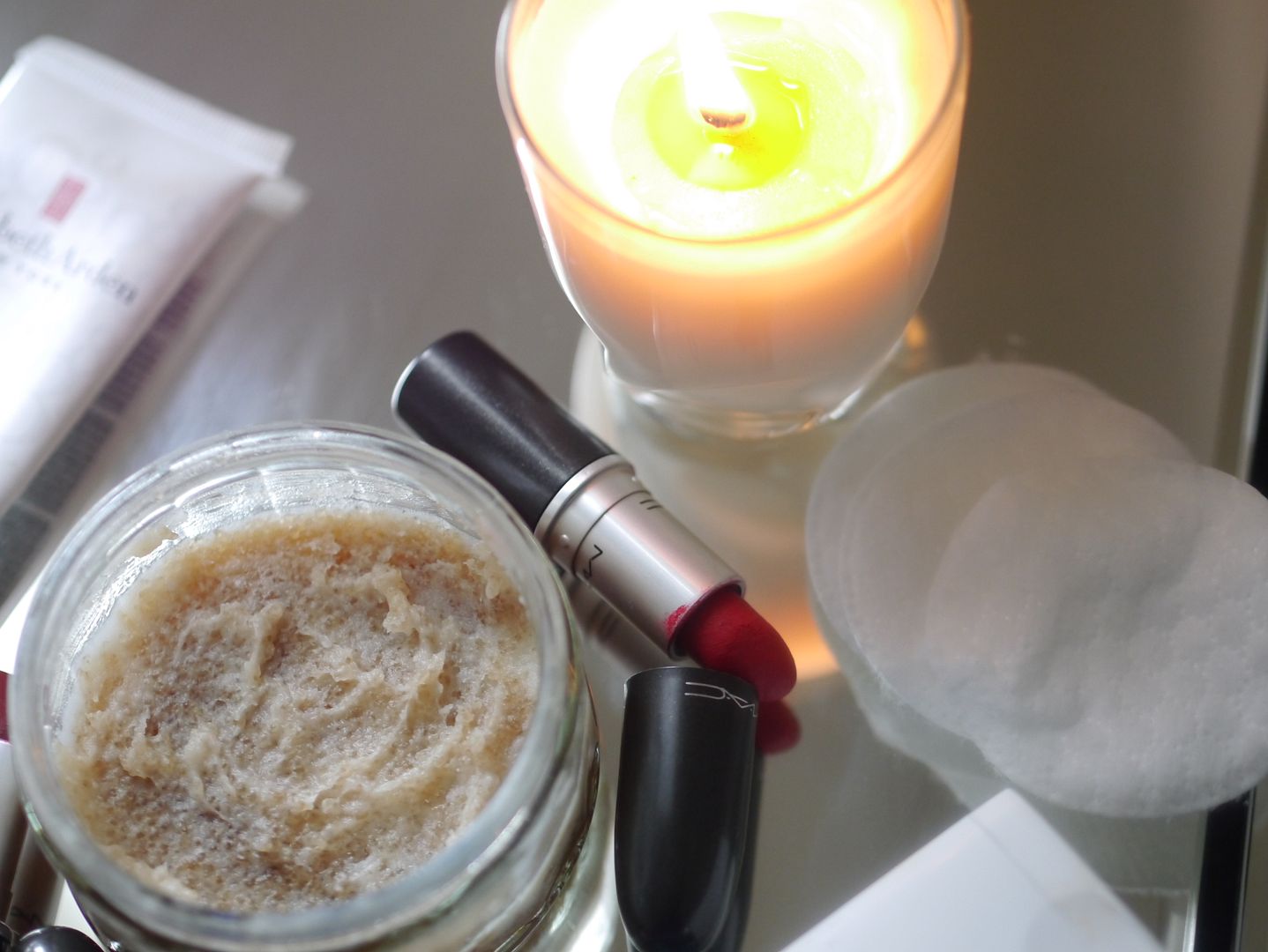 Before
You know that old saying failing to prepare is preparing to fail? Well in this situation its true, prepping your lips is key, a good exfoliation session will get rid of any flaky crusty skin. You could use a tooth brush with a little moisturiser to scrub away the flakes or a lip scrub. I recently did a blog post with a DIY Sugar Scrub Recipe that is super hydrating and great for getting rid of those pesky flakes. Once done I like to dab on a small amount of lip balm to keep things moisturised.
During
Lets be real sometimes a Matte lip can become a dry, it's not about those prune lips. I like to keep a little Elizabeth Arden 8 Hour Cream on hand to dab on lightly, when things start to feel a little dry, then simply reapply my lip colour. To keep that Matte effect I blot my lips with tissue to tone down any excess moisture.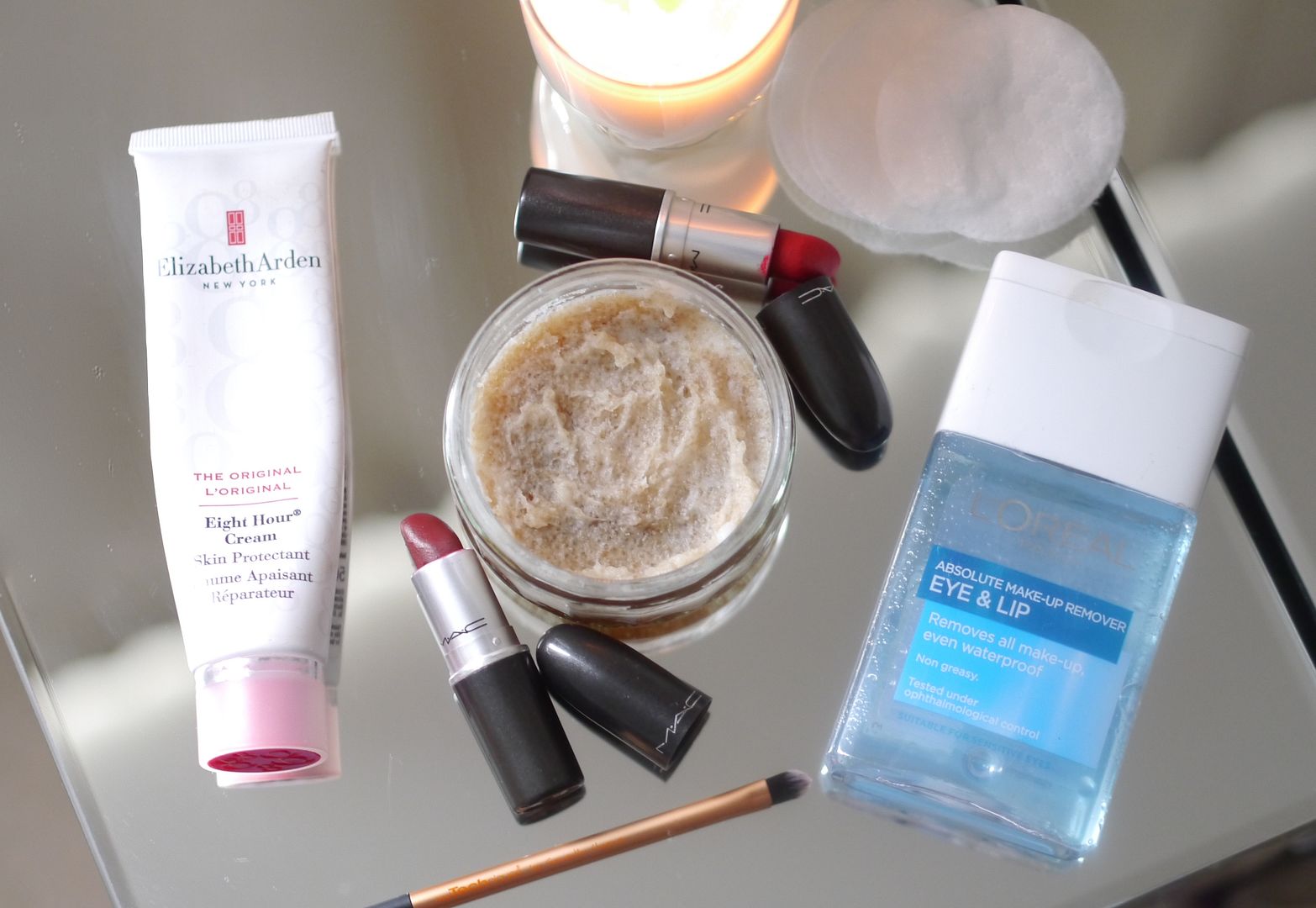 After
Step one in the after department is removing your lipstick, a matte lip tends to need something with enough punch to push through the staying power of a matte formula. My current favourite is L'Oreal-Paris 3 in 1 Purifying Micellar a few drops on a cotton is all you need. I love that this product is super hydrating without being oily. To finish things off I like to apply more lip balm.
There you have it folks my top tips on handling matte lips, I'd love to know any suggestions you have for maximising your matte lip looks.