It's official the Christmas party season is in full swing. For me that means trying to get dolled up either at my desk or in the cramped ladies at work. I think the key is multi purpose products that pack a punch.
A versatile pallet with a big mirror that fits neatly in my makeup bag is a must. Ideally I like something with a mixture of matt and shimmer that blends easily. I tend to lean toward the neutral tones as I think they suit me better and I've not quite worked up the nerve to go too bold. My go to night out pallet is the Sleek Sparkle 2. It's got just the right amount of shimmer to get my eyes party ready.

Conceal
Keeping some concealer handy for me is a must, by the end of the day the fresh faced glow from the morning is almost gone so I need a little pick me up. A swish of concealer under my eye's and on any blemished is a sure fire way to brighten my complexion. I'm currently a huge (by huge I mean obsessed) fan of the
Nars Radiant Creamy Concealer
.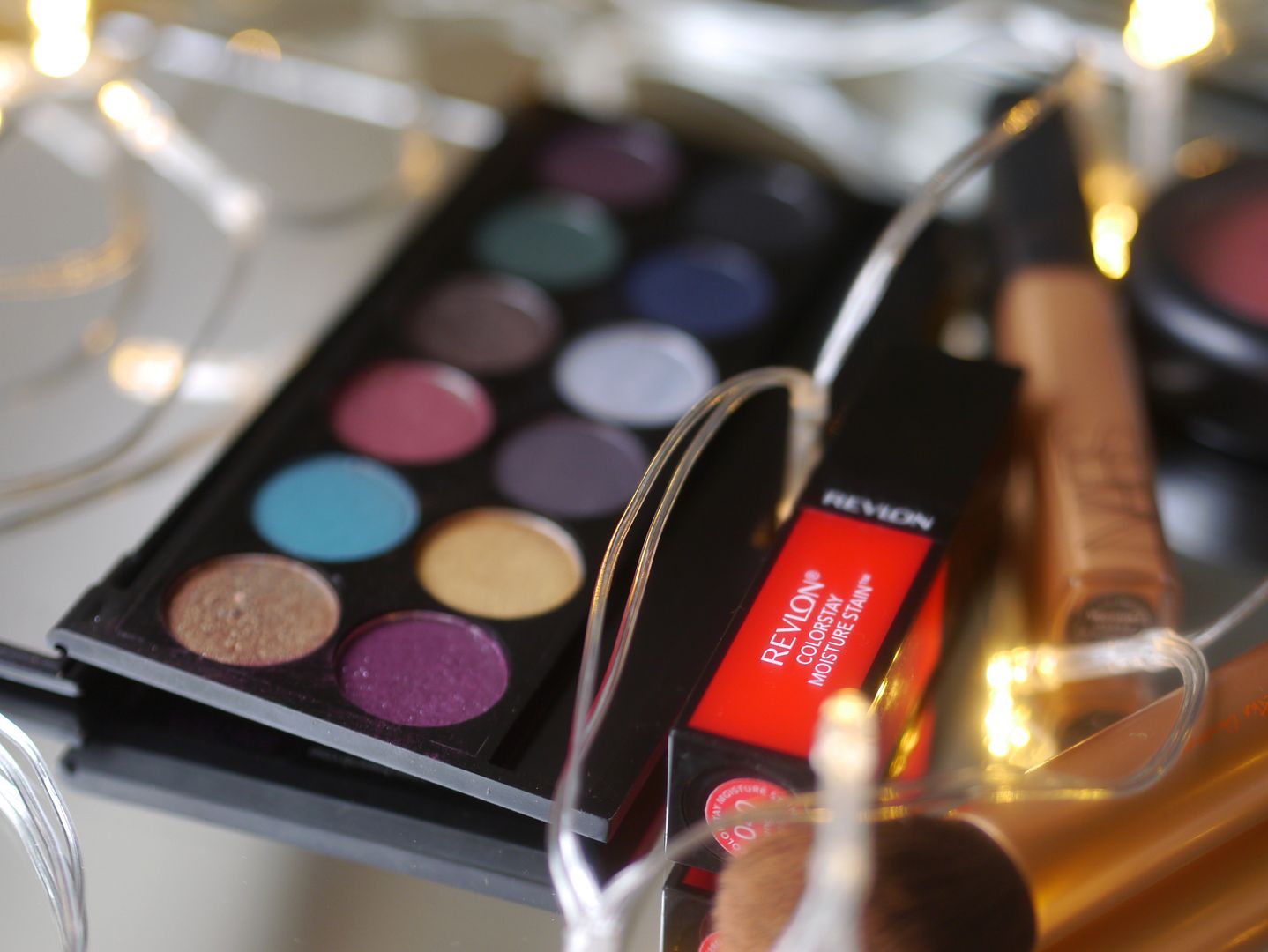 The Cheeks
I love a little luminosity in my skin and
MAC Cream Blush in Posey
Is perfect for adding a little colour to my cheeks without any fuss. As it's a cream formula there's no need for a brush. I use my fingers to apply to the apply of my cheeks and blend in. It's also really pigmented and has some serious staying power perfect for a night of partying the night away.
The Brushes
Seeing as I'm keeping things simple I only allow myself 2 brushes a fluffy eye shadow brush to apply and blend my eye colour and my real techniques buffing brush to buff out my concealer and any blush for a flawless finish. My personal favourite is the
Real Techniques Buffing Brush
if I had to live with only one brush it would have to be that some, it's so soft and versatile.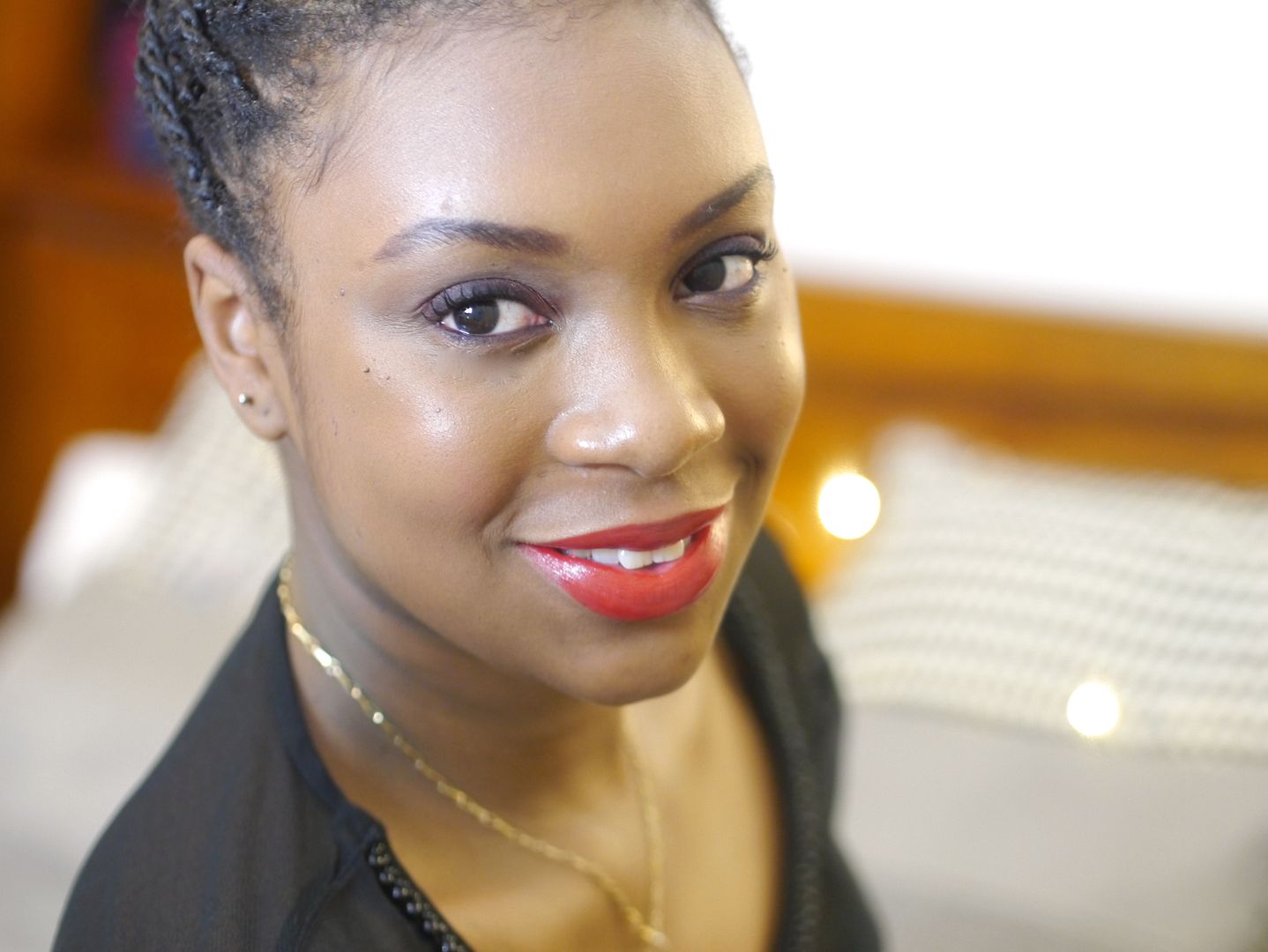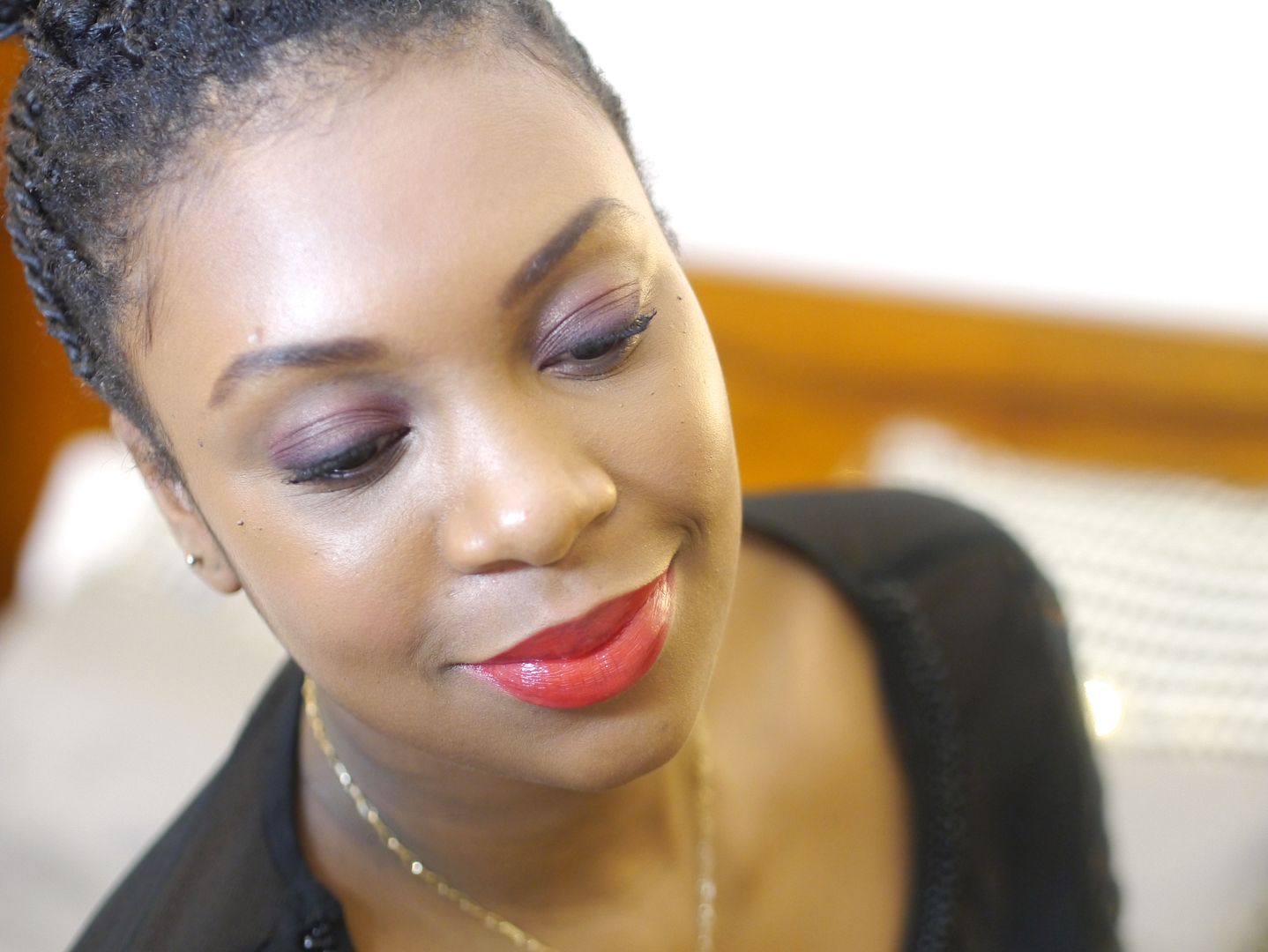 The Lips
My go to for a night out is a bold red lip, what can I say I'm a creature of habit. I would usually turn to good old faithful, reliable Ruby Woo. However there's a new kid on the red lippy block in the form of
Revlon Colorstay Moisture Lip Stain
Revlon Colour Stay Moisture Stain in Shanghai Sizzle. The Moisture Stain is a highly pigmented lip stain, that I would opt for over the Ruby Woo on this occasion, as I tend to wear Ruby with a lip liner and it needs a little TLC when applying. However when I'm pushed for time, I like to keep it simple. Shanghai Sizzle has some serious staying power I can swish it on and hardly need to re apply it. It manages to stay in place even after a few glasses of bubbly!
These are literally my go to products for a night time look at the moment, what are yours?