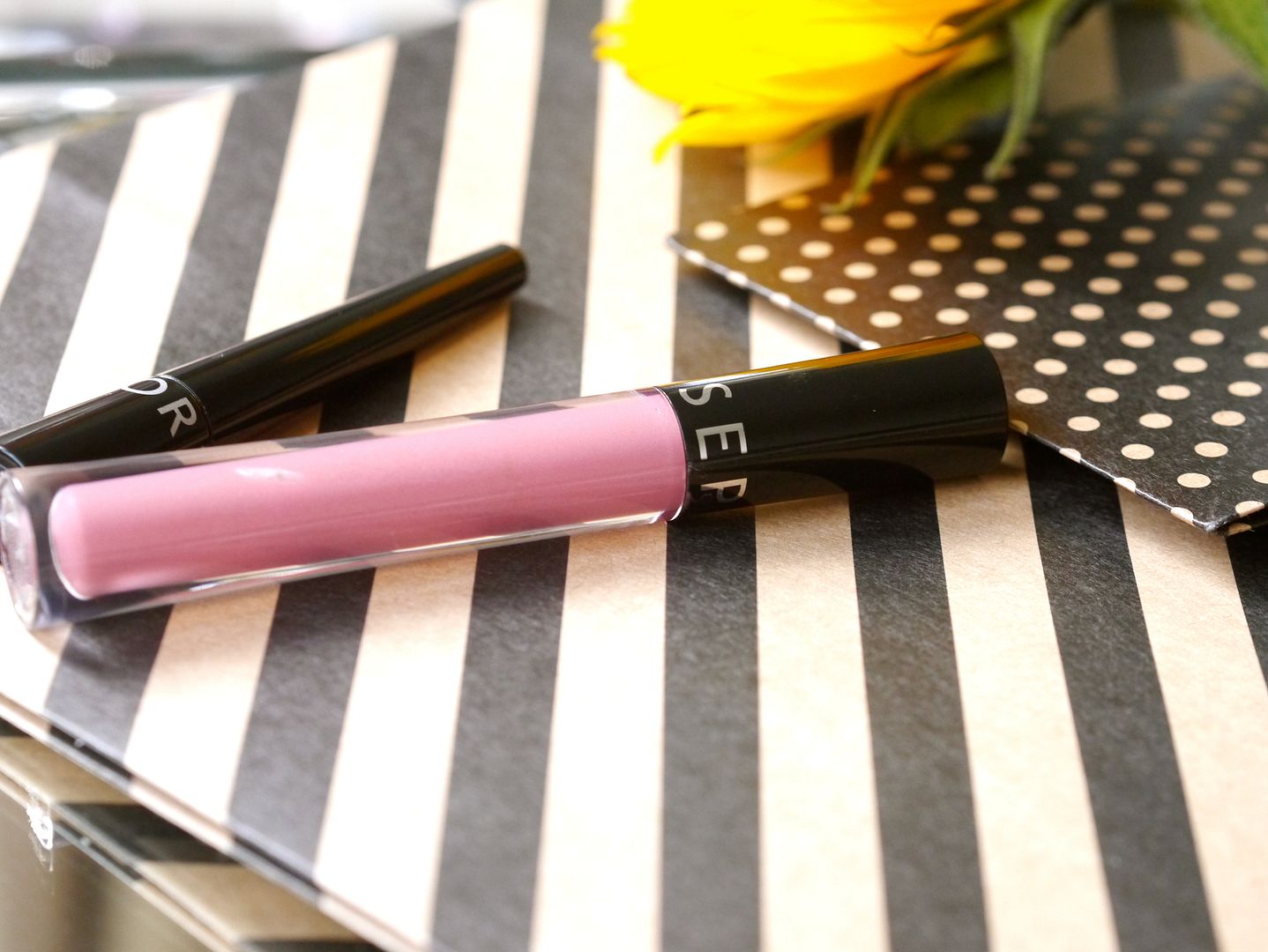 Sephora Lip Gloss In Deep Rose
has become my go to neutral shade. I've been on a mission for a while now to find "that perfect pink".
One with the right amount of peachy - red with a subtle swirl of brown to compliment my complexion. I always thought I'd find it in a lipstick, it never crossed my mind that I would find the one in the form of a lip gloss. In most instances I would take a lipstick of over a gloss, some glosses can be a little sparkly for me (my teenage self would have loved a bit of glitter and sparkle), the thought of glitter fragments on my lips is now a little off putting.
While is was in Rome over the summer I had a pretty magical half hour wondering around Sephora. It was on this trip that I came across the "the one". The rose tones are deep enough to give darker skin tones that your lips but better effect. If I want to go a little more muted then I dab it on and blend in. For the occasions when I want full on gloss I can go ahead and build slather it on.
The Sephora Lip Gloss in Deep Rose is super versatile. If you're working a dramatic Smokey eye but would like to play down the lips this is a great middle ground. Neutral enough to be subtle but with the right amount to of gloss to not get lost.
I'm a huge fan, I may have even gone over half way through my tube! As we speak I'm on the Sephora site trying to replenish my supply.