Lady Danger by Mac is a new addition to my Mac lipstick collection.
The fact that Mac do amazing lipsticks is no surprise, however I was supposed at how striking Lady Danger is, especially on darker skin tones.
Before we go any further can we take a moment to appreciate the awesomeness of the name. "Lady Danger" it conjures images of espionage, less cat burglar more bond in killer heels. Lady Danger is a bold coral red with orange undertones.
The formula is a matte finish and gives a modern, retro vibe. I'm not always a huge fan of matt finishes as they can dry your lips out. However Mac are true pro's in the makeup game and know their stuff, so my worries were quickly put aside. If you're a lipgloss or cream lipstick girl then you may be a little surprised when applying Lady Danger to find it does not naturally glide on. I found I had to dab it on and build up to my desired colour intensity. Lady Danger is pretty pigmented too, it only took a few dabs to get full on wow lips. This lippy has some serious staying power, the last time I wore it I was in Rome and it managed to withstand a hearty meal of spaghetti and lots of wine. It did fade but not by much - pretty impressive in my books!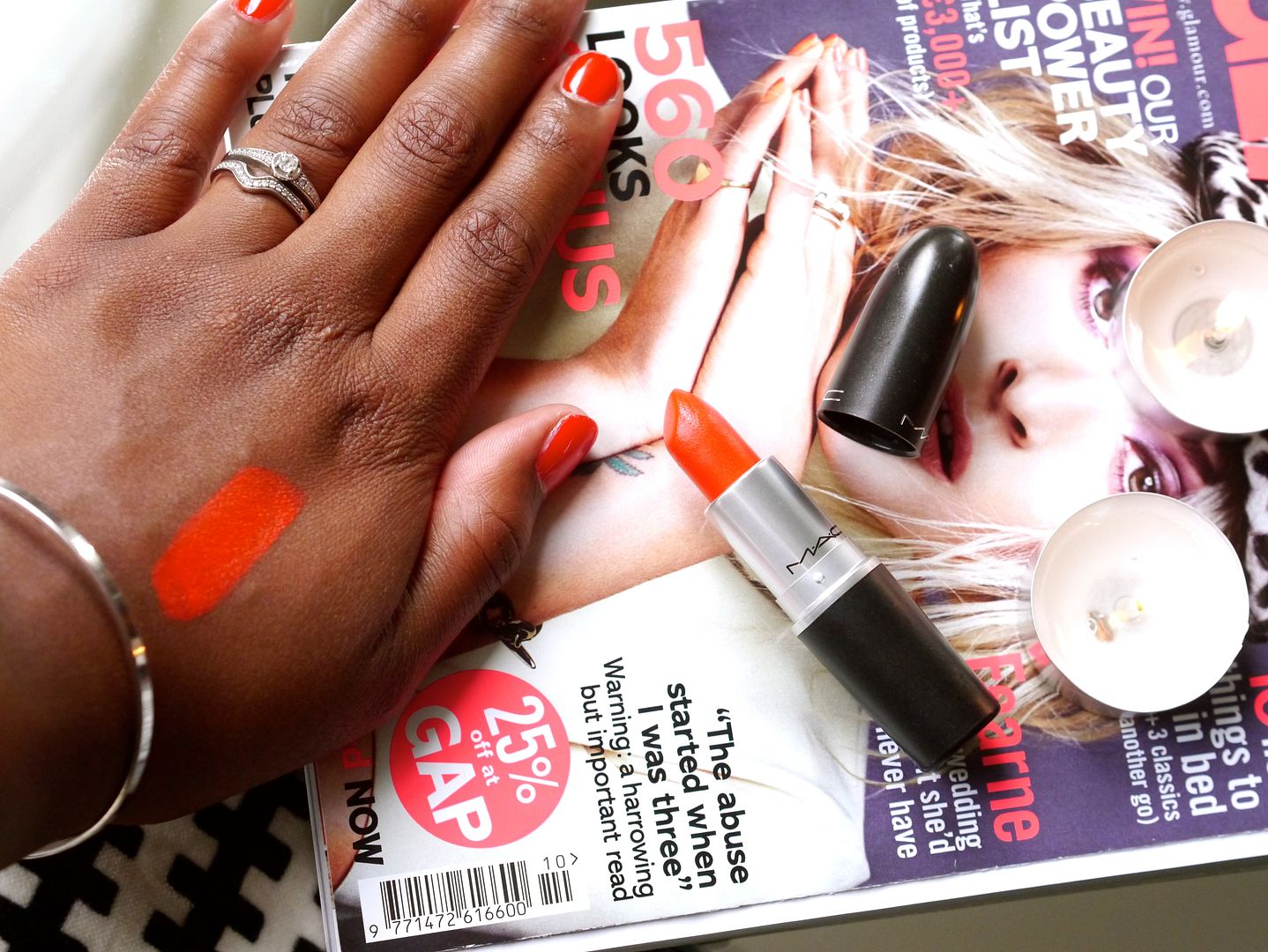 I'm on the look out for a lip liner to compliment Lady Danger I feel like she needs a suitable partner to make her really stand out. Any suggestions?