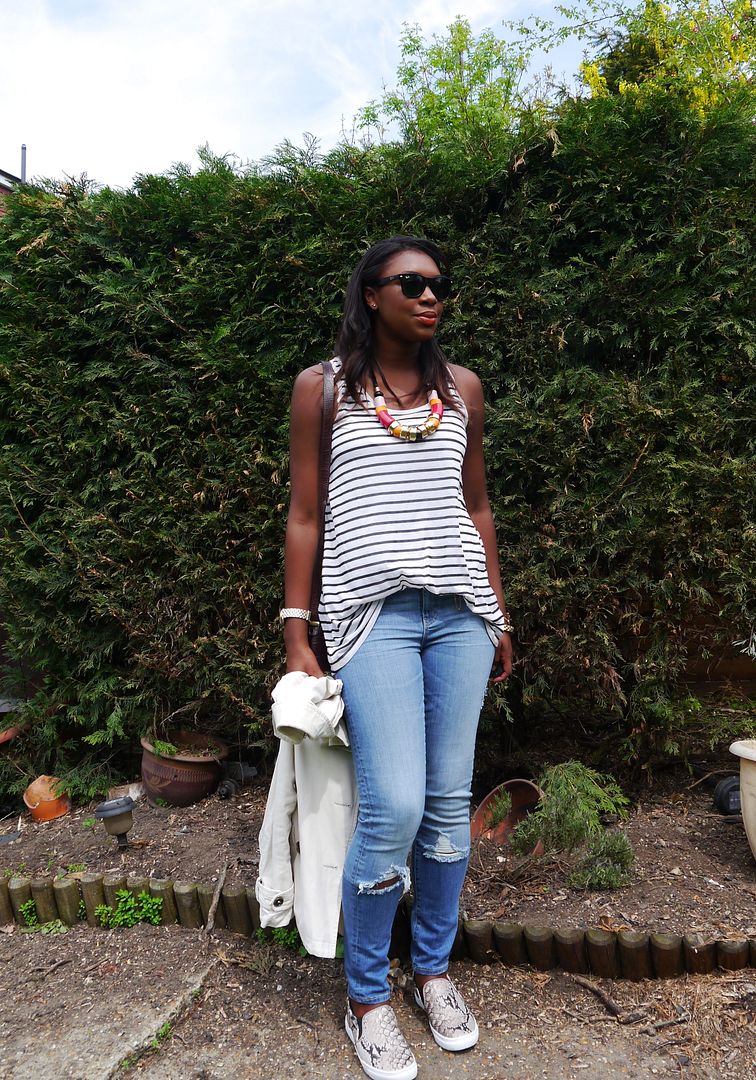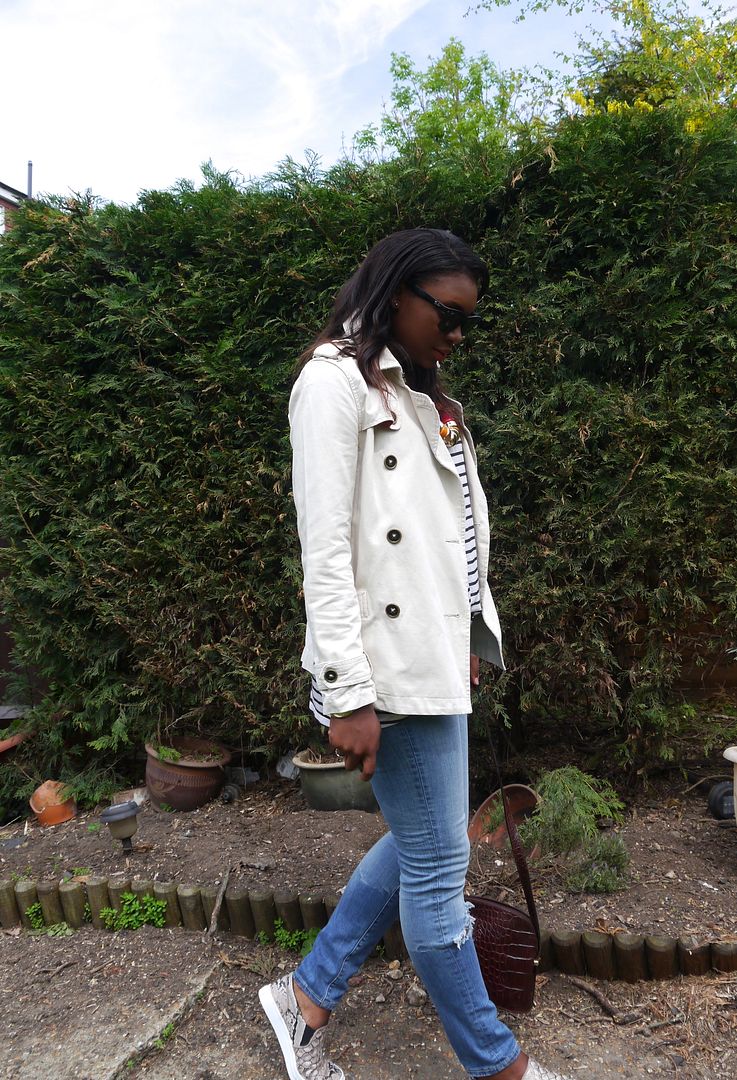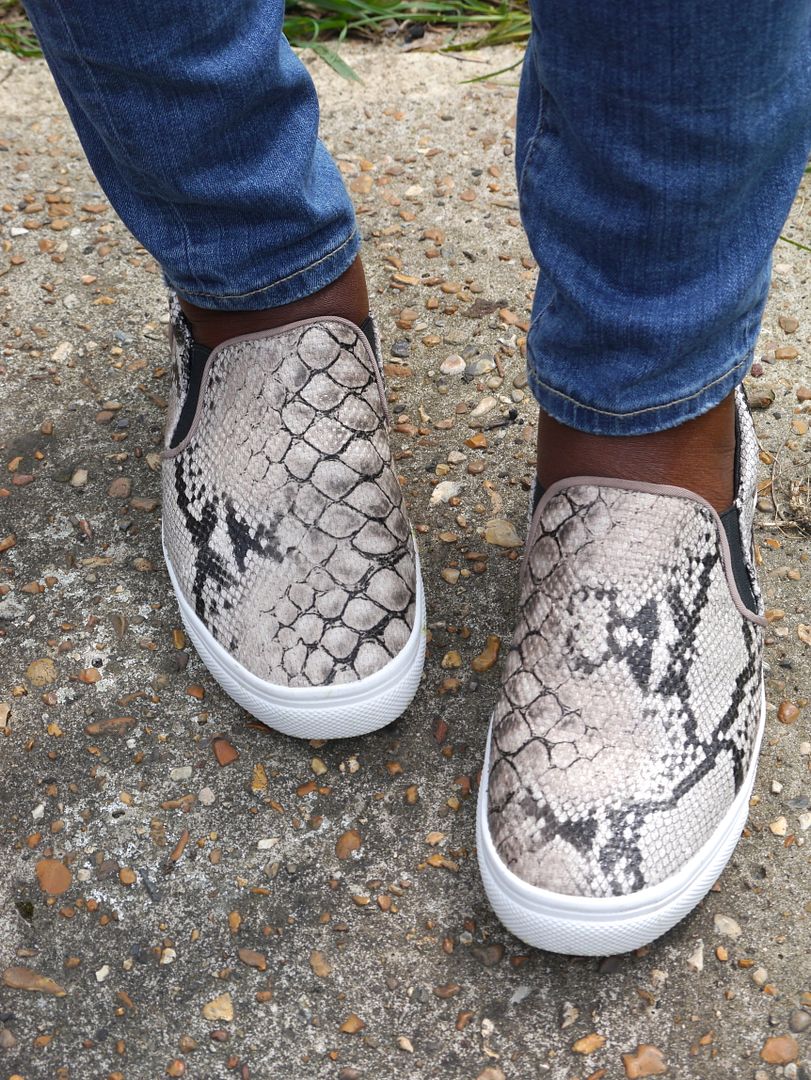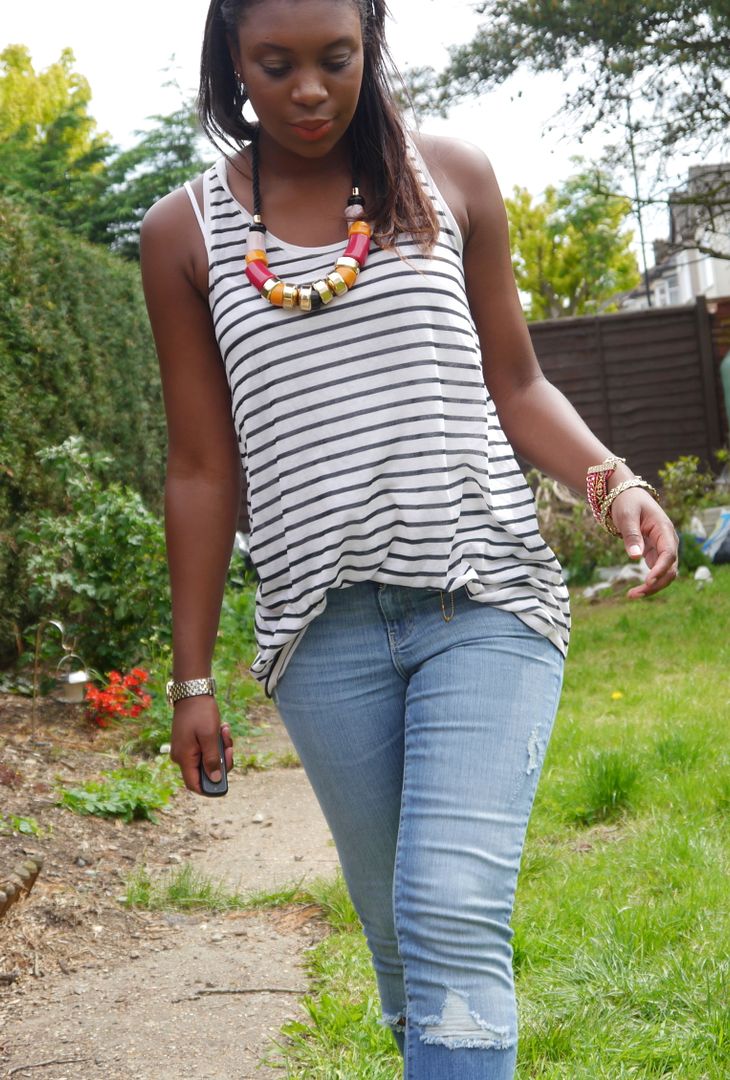 If I had to sum up my style in a few words I would say it was laid back, I prefer an off duty look, to me it's more relaxed and comfortable. I tend to stick to a pretty simple equation. Take 1 stripe top, add a pair of distressed jeans, slip on some comfy flats and you get off duty style.
I've opted to pair my look with a light cropped mac, mainly because I can never be to sure of the great British weather. The j
eans
(from Zara) and
flats
(from HM) are new additions to my wardrobe. I recently broke the zip on my favourite skinnies (talk about who ate all the pies-I'll leave that story for another day) and figured I needed a replacement. So on Saturday I took my self off to my local high street to remedy that. I searched high and low for a pair of well fitting and flattering skinnies - who knew it would be such a task? I was about to give up and head home when I came across these from Zara. They are so comfortable with enough stretch for me to move while firm enough to give some support and structure. I was pretty sold with the distressed look with just the right amount of rips.
I wore this look on Monday which I figured was pretty fitting for a bank holiday. What's your off duty style?