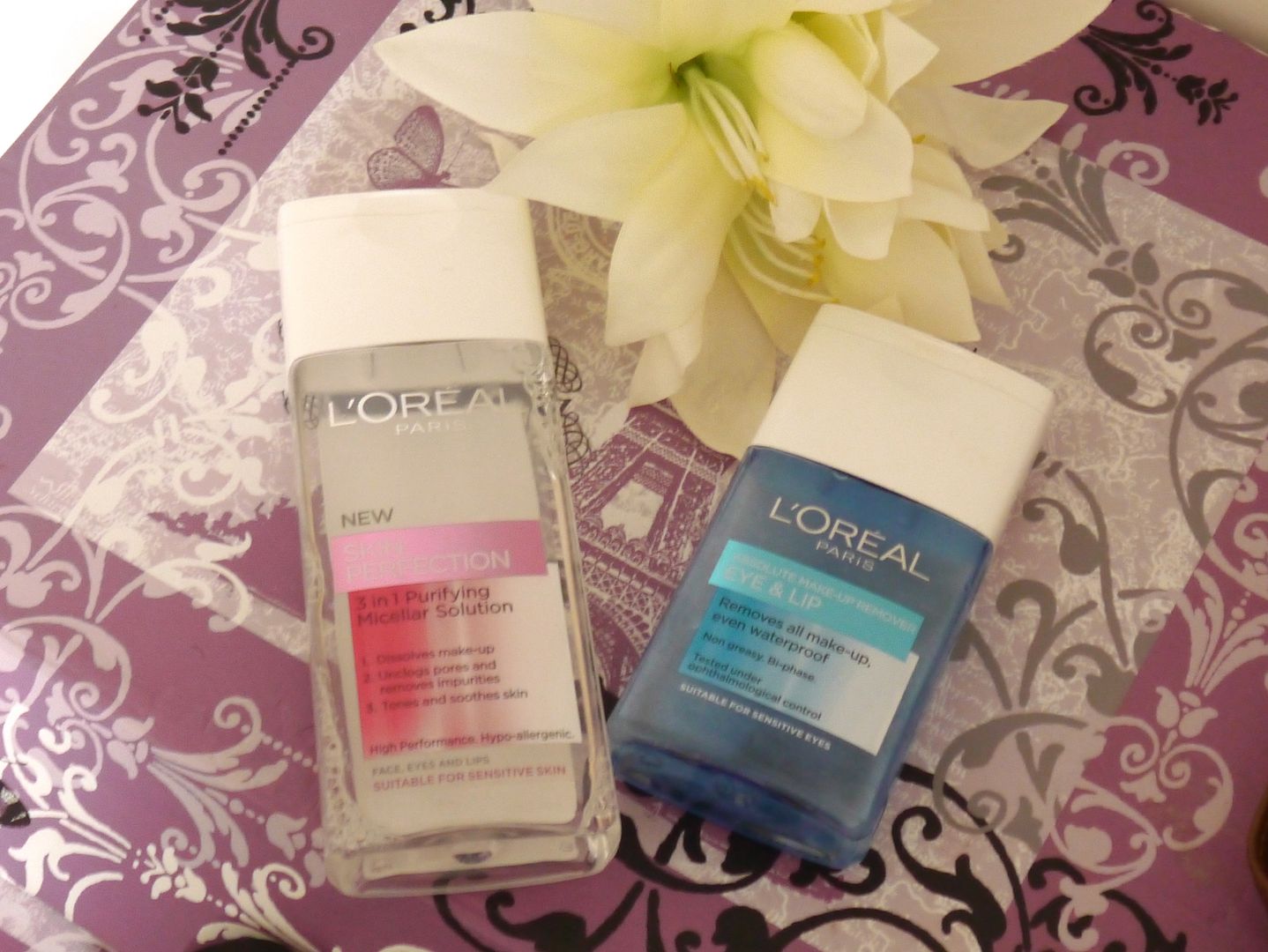 Of late my skincare routine has had somewhat of a shake up. I picked up both the L'Oreal Skin Perfection 3 in 1 Purifying Solution and Absolute Eye and Lip Makeup Remover on a little boots splurge and haven't looked back.
They have slotted in nicely with my current regime. As you would expect I use the eye and lip remover first to get rid of stubborn eyeliner and mascara. On the days when I'm rocking a bold lip a quick swipe of the eye and lip remover gets rid of all traces. I've found it works best by applying several drops onto a cotton pad and holding gently over my eyes or lips for a few seconds. A gentle wipe and my makeup it all gone.
I've been following this up with the purifying solution, again with a few drops on a cotton pad, but this time I do a general wipe over my face to get rid of foundation. I've been following this up with my usual face wash which is the
Vitamin E Hot Cloth Cleanser
, as I find the purifying solution leaves a slight oily residue on my skin. That said I'm getting a great double cleanse and my skin is doing really well from the new additions. It's also worth mentioning that I've had no breakouts from either product which is huge as I've got very sensitive skin.
I can tell this is the beginning of a beautiful relationship, and that I'll be repurchasing both!