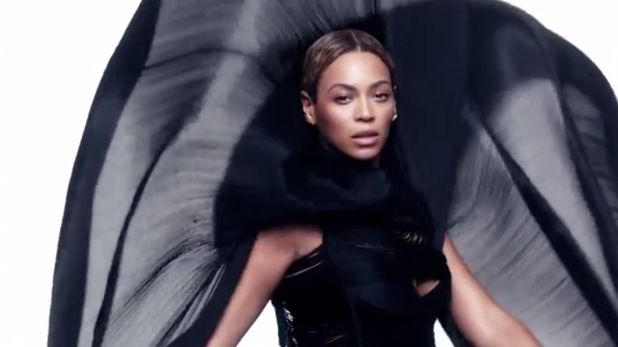 She sent twitter into a frenzy and iTunes into melt down on Friday when Beyonce released her new self titled album without warning. At 12.am on Friday Beyonce stunned fans with the release of her 5th solo studio album. We all new B had been busy in the studio for months but when she chose to forgo the status quo of singles and relentless promo it seemed to send the web into an all out Beyonce frenzy!
I've said it lots of times on the blog but I'll say it again I'm a huge Beyonce fan I love her music and generally think she a pretty inspirational chick. So there was no way my girl B was going to drop a new album and I'm not going to listen to it or talk about it here on the blog.
The whole idea behind the album was to give fans a visual as well audio musical experience, or as the lady herself describes it a "visual album". With a grand total of 17 videos to accompany the 14 tracks, the story telling in the videos is captivating. It's clear to see that Beyonce has matured and developed as an artist much of the album represents that, with Blue an ode to motherhood and her daughter and Drunk On Love featuring husband JayZ. The lyrical content is very mature and sensual a clear departure from the days of Bootylicious.
In contrast to her album I Am which was a tale of two halves Beyonce is pretty straight down the line this album is in your face, sexy, artistic and provocative. My current top tracks are Pretty Hurts, XO and Flawless. Special mention to her tack Yonce which is a supermodel feast, featuring Joan Smalls, Chanel Iman and flying the flag for the UK Jordun Dunn.
Have you heard the Beyonce's album? If you have let me know your thoughts.
Don't forget to enter my giveaway using the raffle copter widget below for an opportunity to win a Warehouse bag and River Island Necklace. Check out
this
blog post for more details on the giveaway.
a Rafflecopter giveaway