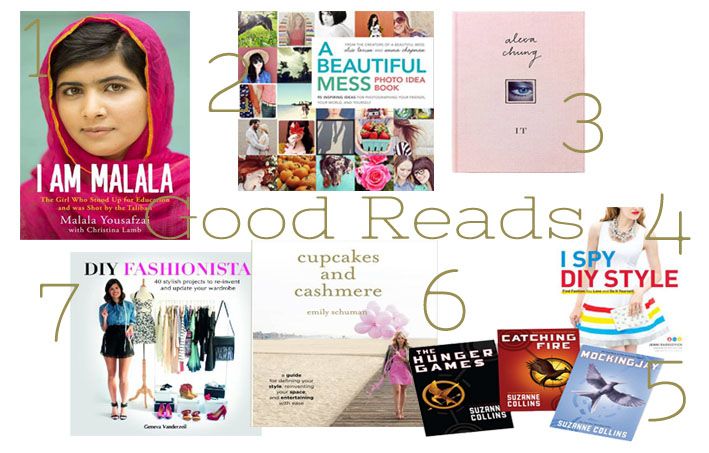 I Love reading and during the Christmas down time I always like to have a stash of good reads to help me relax and keep me occupied. I was pretty excited when I discovered some of my favourite bloggers have released books. I'm planning on stocking up on A beautiful Mess, Cupcakes and Cashmere and I Spy DIY this year not only as coffee table staples but I actually want to dive in and get inspired.
I'm really hoping that I'll find I Am Malala in my stocking, her story is truly inspiring. In fact if I don't get it as I gift I'll be treating myself this year. With the Catching Fire doing so well in the movies the books are a must read for anyone who likes the films but hasn't got round to reading the story.
I've shared my top reads for the festive season, what are yours? Let me know in the comment section.