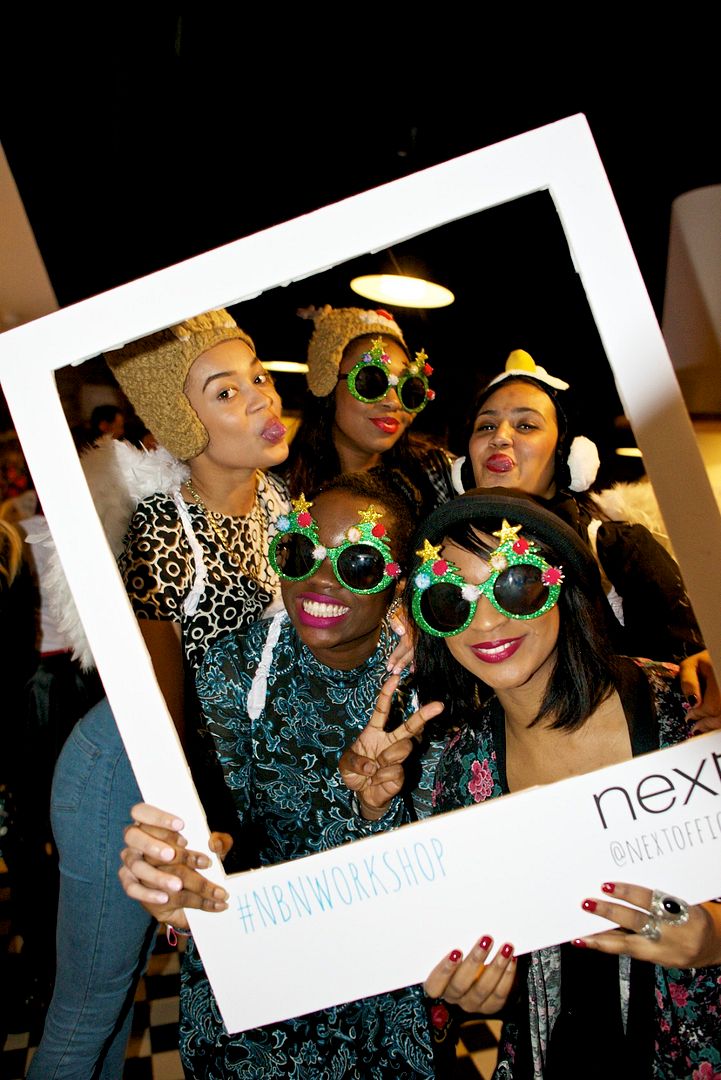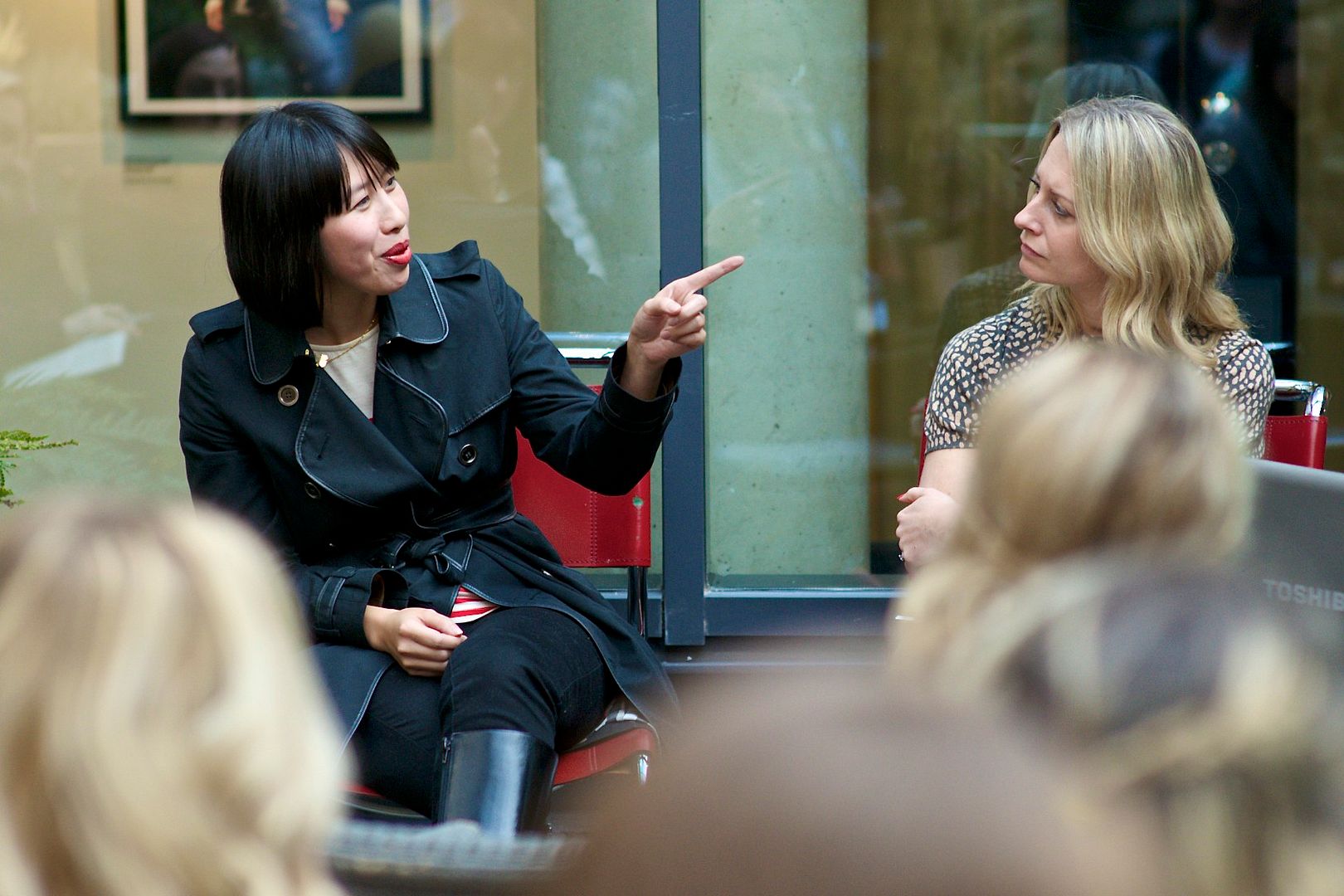 some Instagram snaps from the day follow me @renee_made or check the #nbnworkshop
Last week I had the privilege of attending to the Next Blogger Network (NBN) Workshop. I had such an amazing time and picked up so many useful tips I thought I would share them with you. To say I was excited is an understatement, there was no way I was going to miss out. Outfit picked and the day booked of work I was set to go, not even the pesky storm and dreadful transport was going to keep me away.
I arrived and was greeted by Gemma and her bright smile made me feel at ease right away. There was a nice opportunity at the beginning of the day to grab some breakfast, mingle and chat to fellow bloggers then it was straight into the workshops. The three workshops were; branding and advertising by
Abi Marvel
and
Emily Johnston
, photography and filming with
Lily Pebbles
,
Vivianna
and
Kit
. The Final workshop of the day was the one I really needed and that was design and SEO which was hosted by
Faye
.
I hope you're sitting comfortably, you may as well make a cuppa as this may take take a while…..
So onto the top tips!
1. Think Big
This had to be the most inspirational message for me. It made me consider what do I want from my blog and how big do I want to grow? How can what your doing on the blog right now be up-scaled in the future?
2. No Time, For Time Wasting!
Simply put if you have an idea then just go for it, what's the point in hanging around waiting for something to happen. Nothing happens unless you make it happen!
3. Hard Work Pays Off
You have to be willing to put in the effort if you want the results - quite simple really.
4. Be Nice
You never know who you will meet and the influence they will have on your blog/life so share the love and treat people with kindness. The blogging world is a very small one and bad news travels very fast. Making an effort to get along with people will only help you in the long run.
5. Be Social
Utalise the various social networks at your disposal and make them work for you. Tweet, instagram and faceboook to the high heavens. Twitter moves very quickly so tweets can easily get lost to help keep followers updated on your recent blog posts tweet about them multiple times a day. Lily Pebbles mentioned that she tweets her link around 9 times a day!
6. Don't Be Negative Be Constructive
If you have something to say that is less than complimentary about a brand try to be as contructive as possible. You don't want to burn your bridges so absolutely slating a brand or product is never a good idea. Try to think of a way to phrase your opinion so it does not come across as an all out attack. e.g. "It didn't work as well for me as I have oily skin but would suit someone with dry skin". I think you get the drift.
7. Pinterest Inspiration
For the days when a great blog post doesn't just drop from the heavens and land in your lap, you're going to need a source of inspiration to get those creative juices flowing. Pinterest is great one stop shop for all things beautiful. You can create your own boards covering various topics. When I first started blogging I used Pinterest on a regular basis to get inspiration for my posts. In recent months I've kind of lost that, I'm determined to get back into my Pinterest flow.
8. It's Ok To Reinvent The Wheel
It's very hard to be completely original, the saying there's nothing new under the sun comes to mind. Originality is great but instead of feeling the pressure to always come up with something new you could try to put your own spin on something that has already been done.
9.Time Management
Writing a blog is like running your very own magazine so it's well worth coming up with your own editorial calendar, to keep things on track and orgainsed.
10. Out With Blogger Stats In With Google Analytics
I hadn't really taken Google analytics very seriously until I sat in on the techy session, so if your like me and a bit of a novice take note. The stats on blogger can be missleading as they include robots that trawl your site for things like search engine rankings. Where as Google Analytics only count actual page views from real people. You are also able to get a more indepth break down of your blog stats. One other thing I feel is worth mentioning, if you're used to blogger stats it can be a bit of a come down when you see your GA stats are quite a bit lower. Try not to let it deflate you, but motivate you to keep going with your blog.
11. Write A Blog You Would Like To Read
Quite simply if you wouldn't read your own blog post why would someone else? Create something you are proud of and would want to read your self, chances are other will to.
12.Photography
Now this is something I can freely admit I want to get better at and learn more about so I'm going to quite literally give you a list (as long as my arm)
- Pay attention to light, direct sunlight is not your friend a cloudy day can actually act as amazing natural soft box lighting.
- Consider the composition of your image, it can get a little boring having all your outfit photos with the same setup - you in the middle. Maybe stand to the side or use different angles. Also think about the background does it detract or compliment the focal point of your photo.
- Colour temperature changes by the hour so be sure to check the white balance
- Try to tell a storey through your images or inspire a mood
- Kitchen foil is great for reflecting light, no need to spend lots of dosh on equipment
- Take lots of pictures and edit down to your favourite 5 or 6
- Big clear images are more attractive
- Think about your blog layout when taking photos, is your layout better suited to landscape ot portrait images?
13. Key Words
Essentially if your post is about lipstick you should be mentioning lipstick lots. If someone searched the web looking for lipstick and you've not really mentioned it in your post chances are your post will rank lower on google.
14. How Long Does Your Page Take To Load?
Lets be real people are impatient and cant be asked to wait around for your page to load, if you want to retain followers and make reading your blog an enjoyable experience head over to
GTmetrix
and enter your URL it will then analyse your site and give you your load time- pretty handy!
15. Goggle+ Get On It!
Lots of people follow blogs using Google Friend Connect but with Goggle+ is set to be its replacement. It's time to get connecting the G+ way.
16. Tidy Up Your Side Bar
Simplicity is the key here your side bars should be tidy without too many icons as it can distract from the content of your blog. Try to use fonts that can be easily read, pale writing on dark back ground can also be difficult to read. Opt for dark writing on on light background instead.
17. Follow Buttons
Make it really clear how people can follow you, theres nothing worse than finding a blog you love and having to hunt around for ways to follow. Follow buttons work really well at the top of the page.
So thats it for the top tips, I hope you've found them helpful. I had the most amazing time at the #NBNWorkshop and came away feeling inspired and fired up to make my little blog amazing. It was also great to meet some fantastic bloggers in person, after following their blogs for so long it was nice to have a real life chin wag. A huge thank you to Next for putting on such a brilliant day, can we have another one please! So if you haven't signed up to the
NBN
, what you waiting for? Head over there now to register!