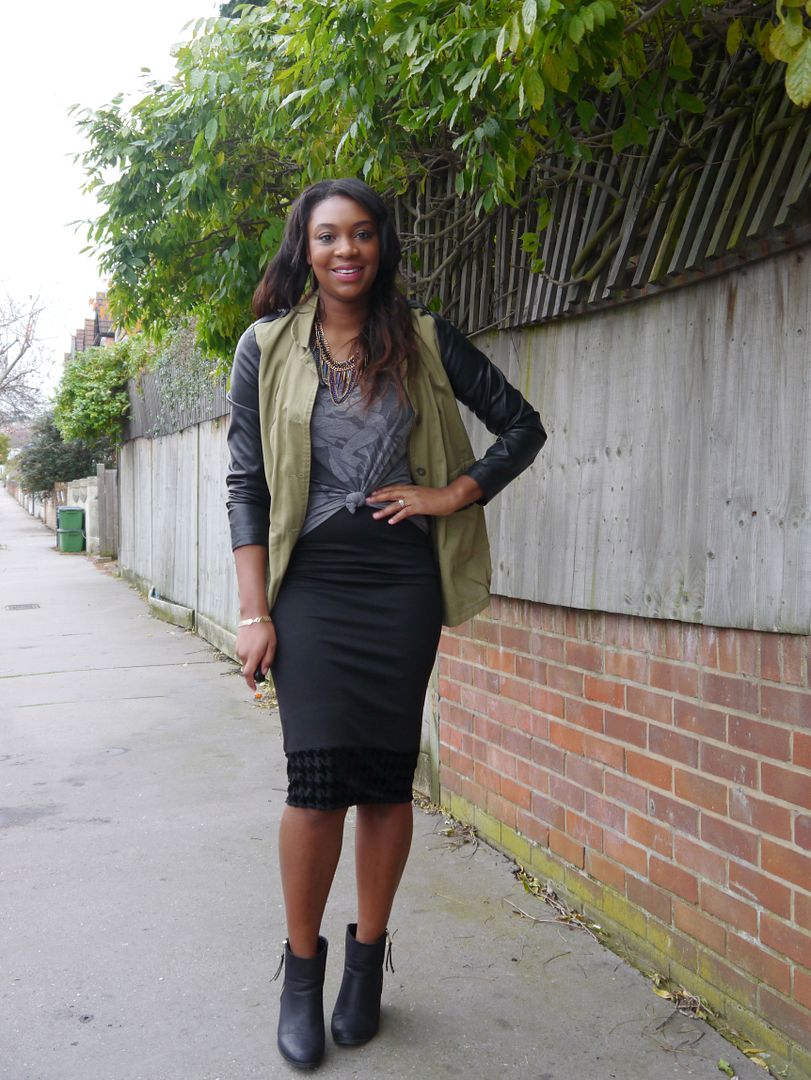 Ever since
this
inspiration post I've been itching to make my own sheer hem skirt. I've finally got round to DIY-ing and couldn't be happier. There are two ways you make a sheer Hemmed skirt either the sew or no sew methods. If you're going down the no sew method you're going to need fabric glue or a bonding agent. On this occasion I opted for the sewing method as I missed using my sewing machine. I know it's odd but I love the clattering and whirling sound of a sewing machine.
I actually filmed a tutorial for how to make this skirt but unfortunately I've been having some technical difficulties with my camera recently. Essentially I made the mistake of buying the wrong SD card, I got a mini SD card with an adaptor from eBay. I discovered that the adaptor slows down the memory card processing on my camera and most of my videos & pictures didn't come out. Hence why I have no video for you. However I'm not going to let that stop me sharing this DIY with you. It's actually very straight forward so I'm hoping these instructions will be ok.
Using a tape measure decide the length of the skirt (where you want the sheer hem to begin) and make a mark. I used tailors chalk for this as it brushes/washes of easily.Then cut away the excess fabric.
Take your sheer fabric (or what ever fabric you have chosen to make your new hem) and again using the tape measure and chalk mark off the desired length.
Use the skirt as a guide for the width of the sheer hem as you want it to fit the skirt perfectly
Once you have all your measurements and are happy with them go ahead and cut out the sheer fabric.
Sew the side seams of the sheer fabric
Make sure the skirt and the new sheer hem are both inside out (on the wrong side)
Using pins attach the new sheer hem to the skirt, keeping both the skirt and sheer hem inside out you want to pin them so the right sides are together. Doing this will ensure that the rough edges will be trapped on the inside of the skirt.
Once you're all pinned up pop your skirt back on the sewing machine to attach the two pieces. As I was working with stretch fabric I used the zig zag stitch.
Lastly go ahead and hem the sheer fabric - again I used the ziz zag stitch for this.
That's it your all done - see I told you it was simple! I hope my instructions were clear enough for you, If you need more detail go ahead and leave a comment in section below. Again sorry about the lack of video, bare with me I'll be back to DIY videos soon.