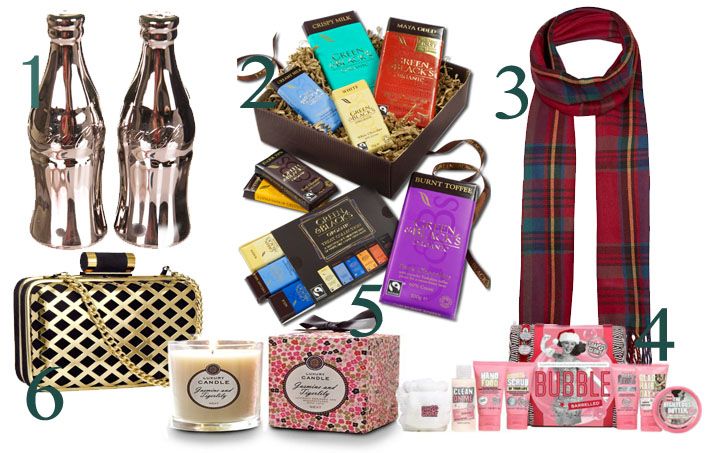 It's official, less than a month to go until Christmas! I'm a big Christmas fan, I go the whole hog - I'm talking; a serious feast, festive pyjama's, stockings the whole shebang. That said Christmas can be an expensive time of year, I thought it would be helpful to put together a little guide of affordable gifts for your nearest and dearest.
As a diet coke fiend the salt and pepper shakers are right up my alley, at £8.99 their an absolute steal and would fit in perfectly with any retro/mod kitchen. Tartan is huge at the moment I love how versatile it is a print i.e. boys or girls can rock it with style. This Primark scarf is no exception, I may actually treat myself to this cheeky number. I received the Next Tiger Lilly candle from the NBN Workshop I attended in October and loved it so much it had to feature in this guide.
Have you started your Christmas shopping yet, if so have I inspired you?