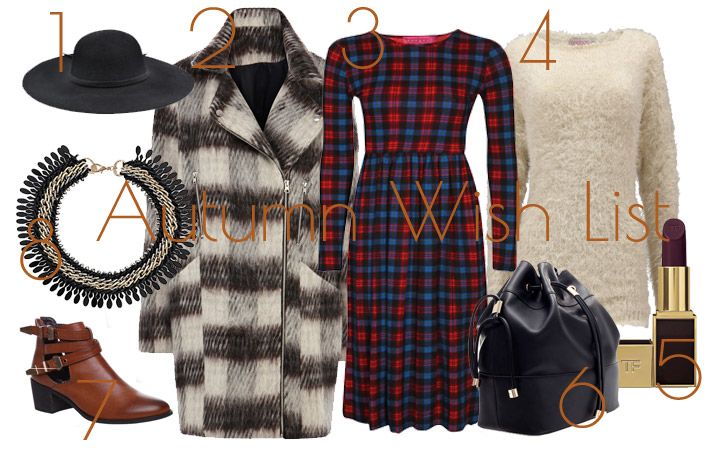 I have to say I do love a good wish list it's a bit like shopping without the guilt of over spending. I think it's fair to say it's officially Autumn now, long gone are the flip-flops and bare legs are now a distant memory (until next summer that is). Saying goodbye to warmer weather does have one perk (aside from Christmas and bonfire night ok so that's more like 3, but who's counting) wrapping up in a fresh stylish new wardrobe.
I have a sneaky suspicion that everything apart from the coat and bag will be in my wardrobe by the end of the month! Special mention to the top ford lippy how gorgeous is this colour, it's called bruised plum - pure perfection. However at £35 (for a lippy yikes!) it's a little steep for my pockets, may have to find a dupe.
What do you think of my current top picks?