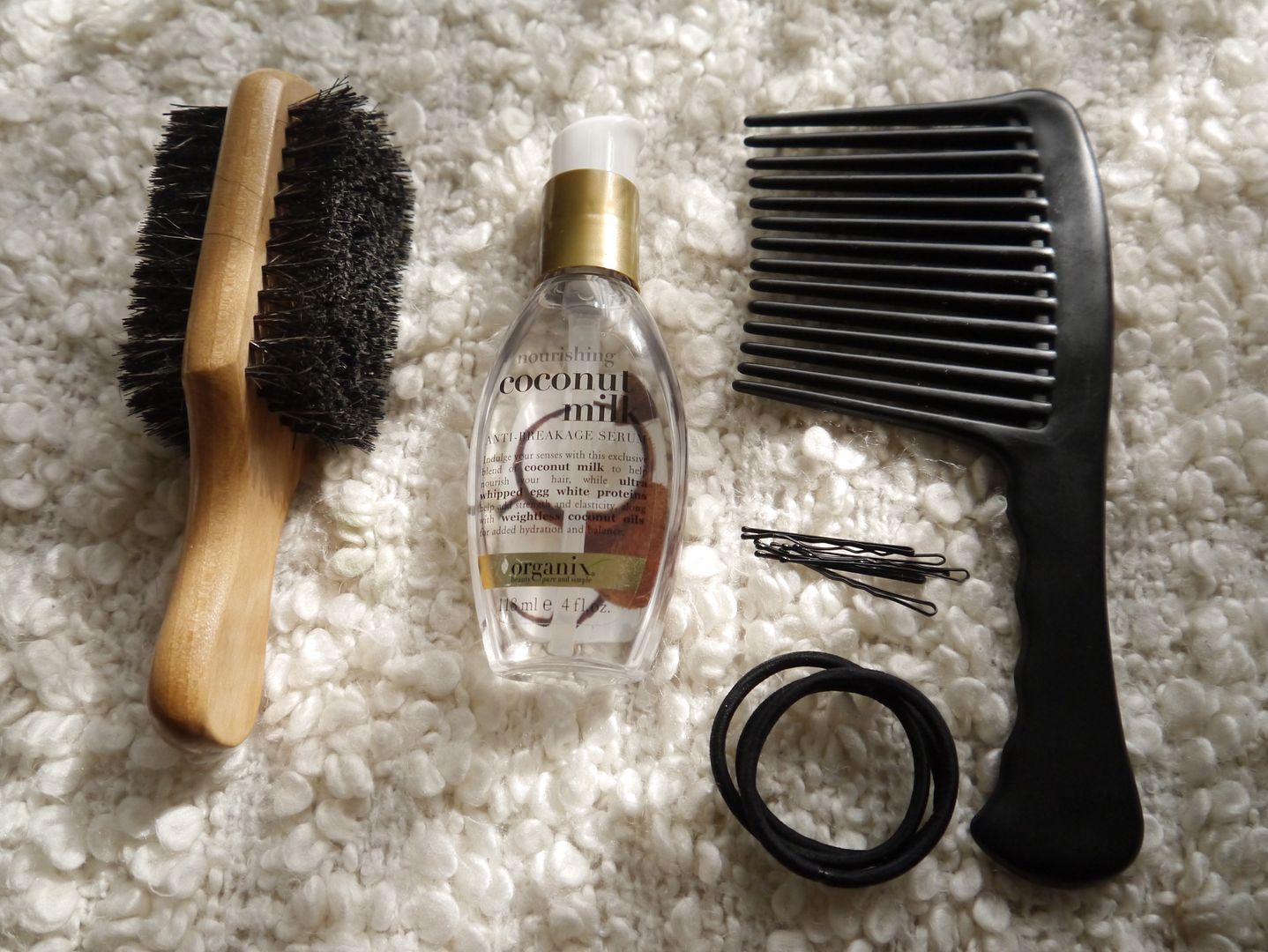 essential tools: hair brush, coconut oil, hair ties, bobby pins & comb
I'm not one for complicated hair styles I wish I could say it was because I don't have the time or cant be bothered. In fact it's more a matter of I don't know how. To compound things I never learnt to cornrow, I have been practising but it's still dreadful. Simple plaits or twists are more my thing. Even though detailed hair do's aren't within my capabilities this milk maid twist "do" is more than doable for me.
Apply a small amount of product to your hair to help smooth it out and add shine, I'm currently loving Organix Coconut Oil.
Part your hair in the centre
Brush the oil through your hair from root to tip
Separate your hair into 2 large sections - a bit like pig tails
Secure one side with a hair tie
Starting on the side that is not secured, take two small sections at the back and begin twisting your hair working from the back forward towards the front of your head.
Twist your hair right to the tip
Secure in place with a bobby pin - then repeat the process on the other side.
What do you think, reckon you could give this a go your self?