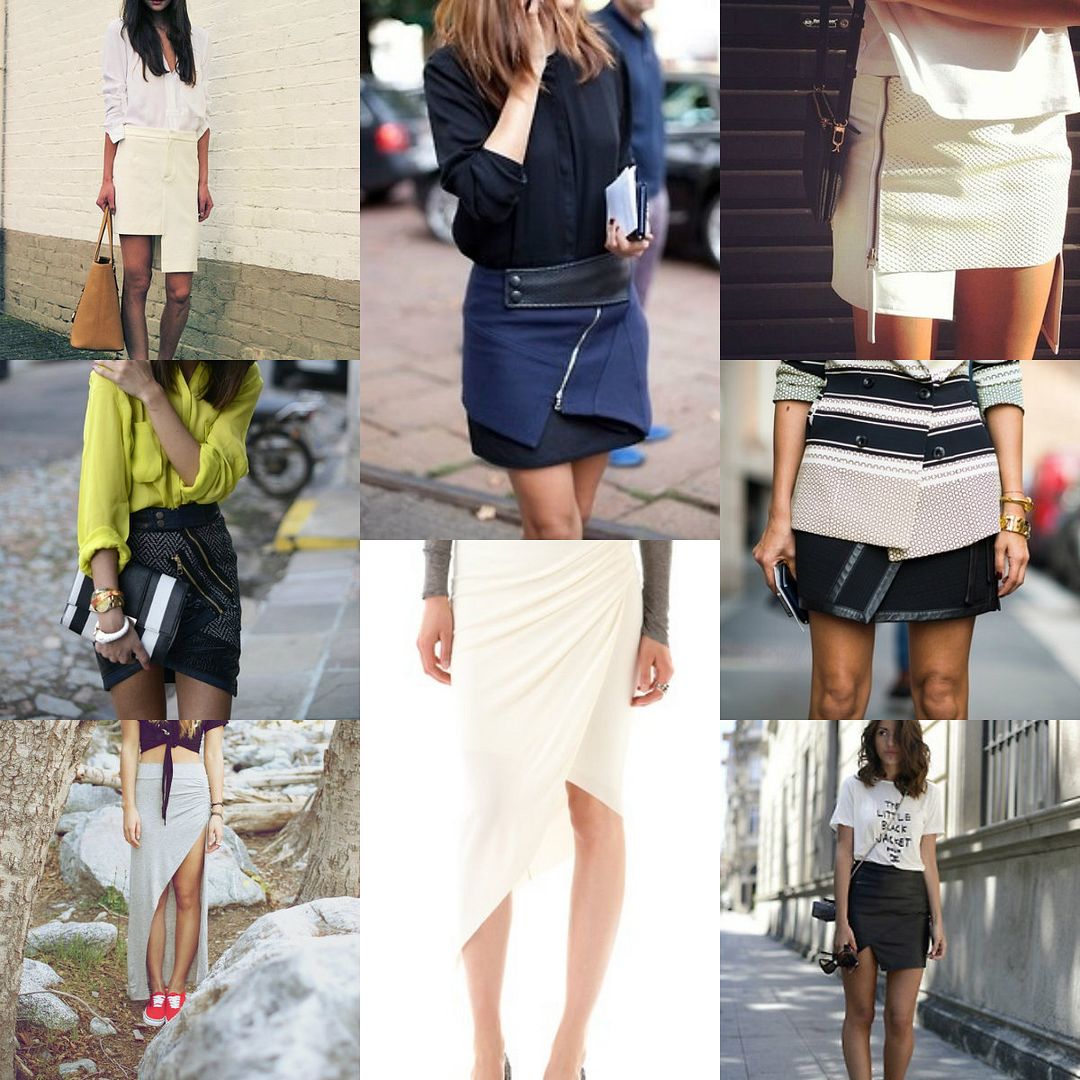 Why have a straight hem line when you can go asymmetrical? The Zara skort was was a hugely successful asymmetrical piece. I loved hard directional edge teamed with strappy sandals. The thing is I cant quite seem to let the sharp folds and slanted edges go, as we head into Autumn I'm still inspired by them and looking at ways to keep them around.
Helmut Lang does asymmetrical so well, with may a celeb and fashion type spotted donning them. I love that they've gone for a drapy version using a stretch fabric.
How about you will you be sticking with the asymmetrical look?