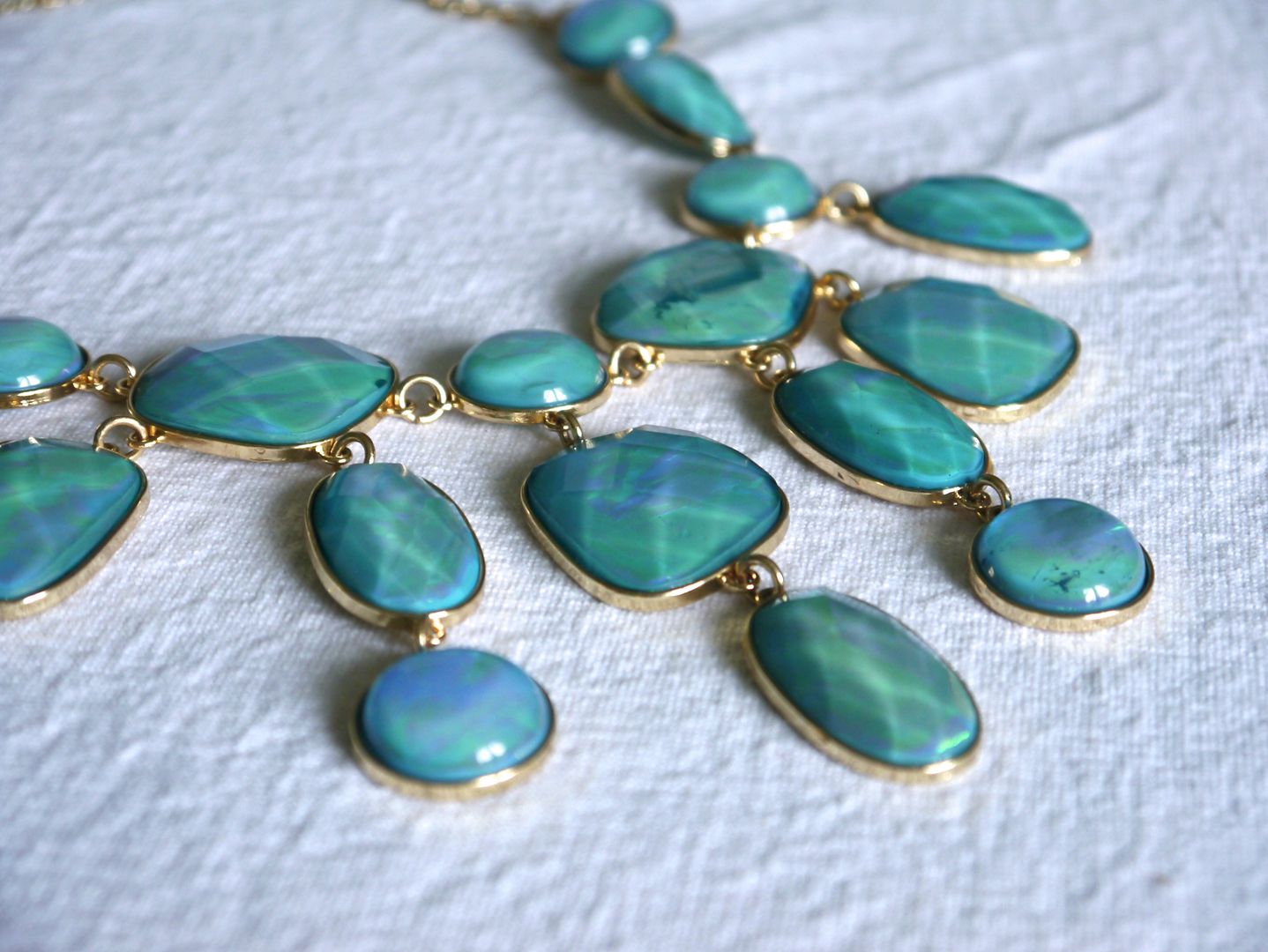 So while I've been on my little blog hiatus I've done a little shopping. I tried to have a modicum of self discipline and not buy everything I liked this month, but there were a few little bits I just couldn't allow to pass me by.
I featured these mirrored sunglasses from New Look in
this post
, ever since I've been thinking about them. they were such a great bargain at only £4.99 it would have been almost rude not to buy them. I'd also been on the look out for a simple black cami top that I could dress up or down, once again New Look came to my rescue.
How beautiful is this necklace and how fun is the bag both from H&M. I've already decided that their both coming with me on my summer holiday this year. I know the bag probably won't see the light of day come the colder weather so I'm going to get lots of wears out of it now.
I have a haul video I filmed of stuff I bought last month (nothing I've featured in this post is in the haul video) I've been meaning to put it up for a few weeks. I promise it's on it's way, as they say........ watch this space!