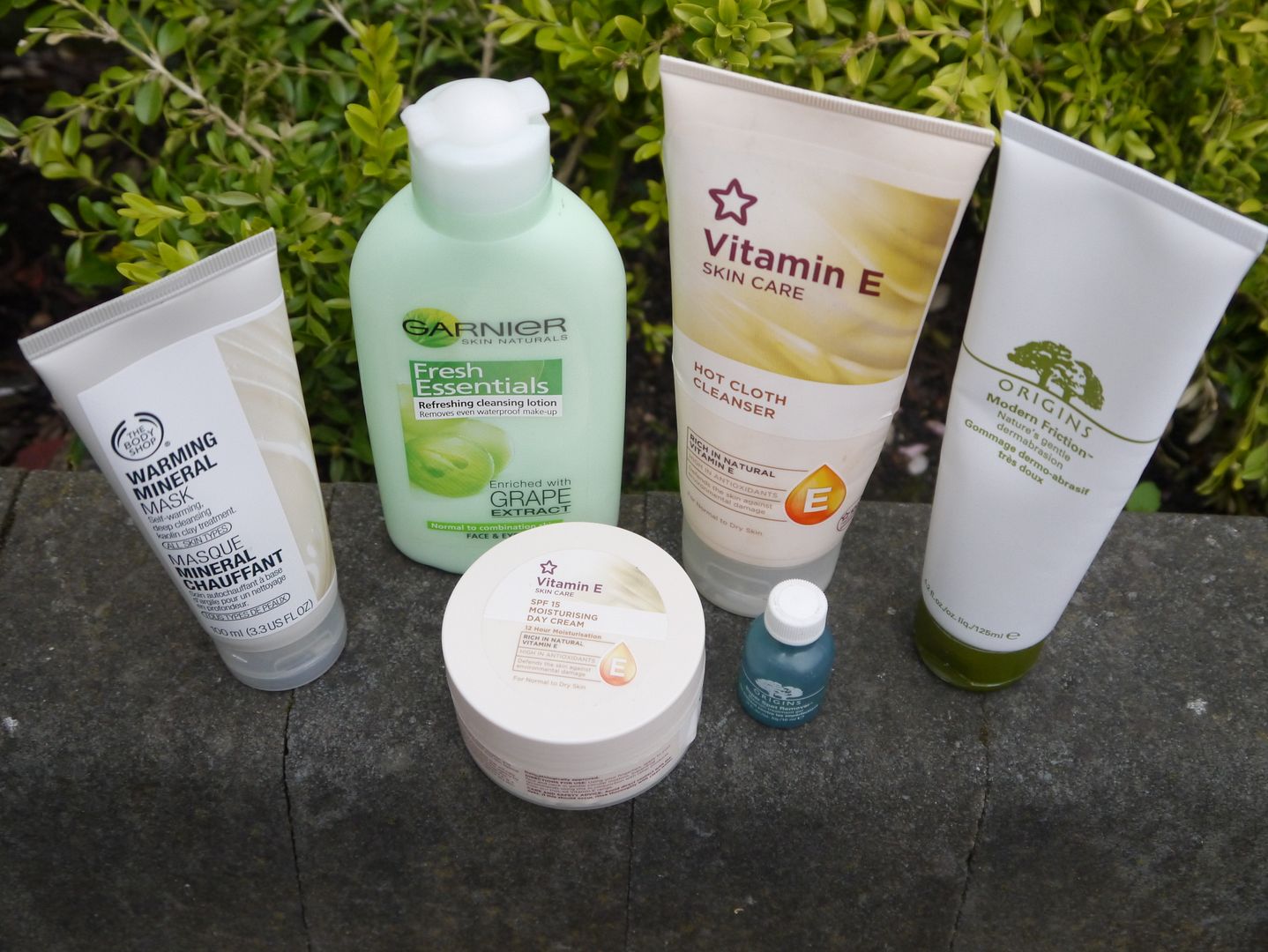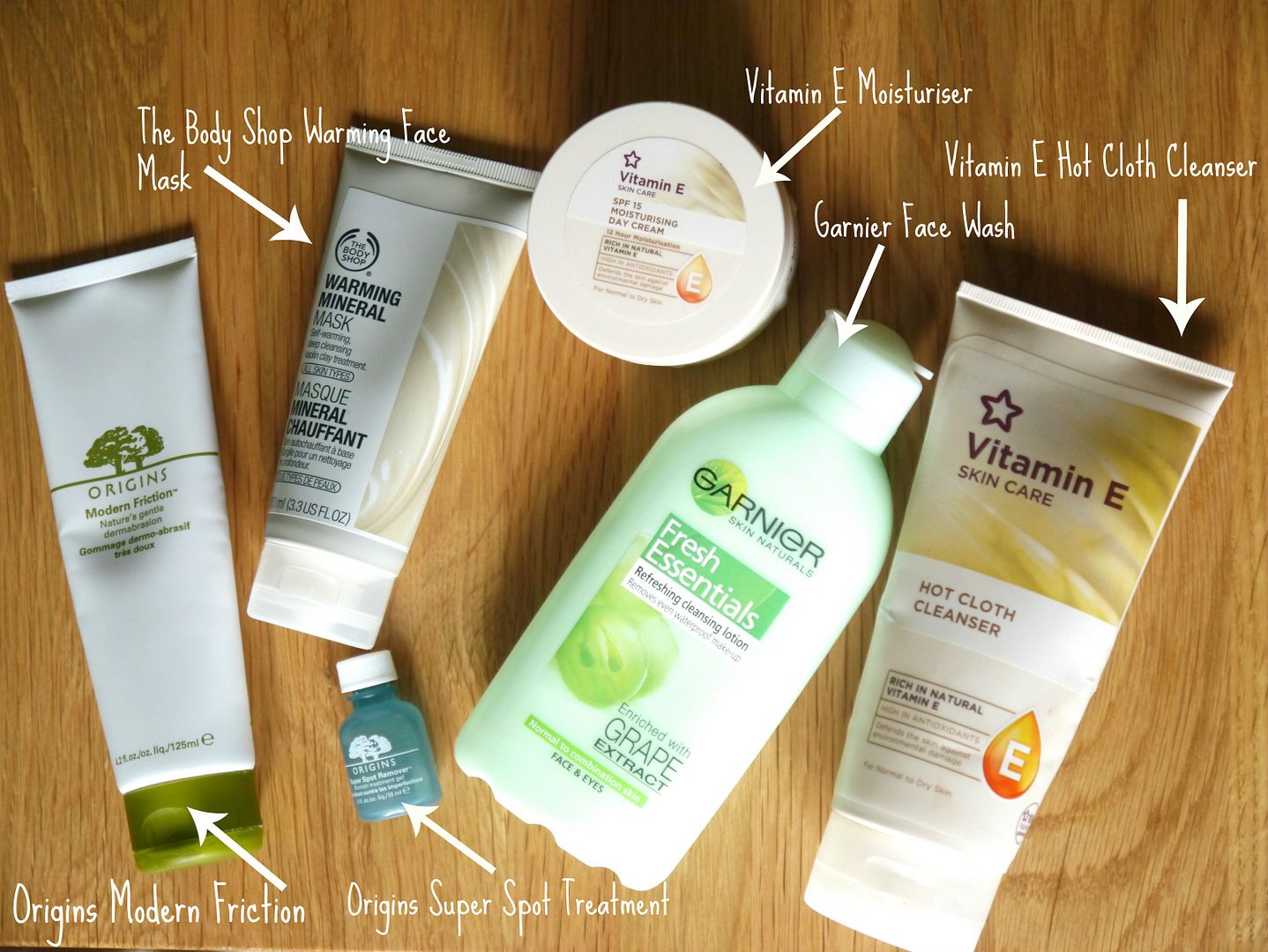 I know what you're thinking "why on earth are you talking about summer - have you seen the weather?". The answer is yes I have seen the weather. Call me delusional but I refuse to believe that this is as good as it's going to get weather wise. I'm holding out for the clear blue skies and temperatures above 20. With that in mind I thought it would be nice to put together a little blog series all about getting summer ready. I'm sure I'm not the only one who has to literally prep myself for the warmer weather, products and routines that worked well in autumn/winter need to be tweaked. In this little series I'm hoping to cover everything from skincare, fashion, makeup, nails and a few bits in between.
As you may have guessed to kick things off I'm talking skincare. I see skincare as the foundation of great healthy looking skin. You could splash the cash on amazing high tech makeup that claims to do everything but clean the kitchen sink, but if you haven't got a good skincare routine in place it will all be for nothing. Not sure about you but my skin reacts to products differently in varying climates, with this in mind I find myself switching things up.
Superdrug Vitamin E Hot Cloth Cleanser- £4.99
I know I harp on about the Vitamin E range from Superdrug but bare with me, as I think it really is that good. It's super easy on the pocket at £4.99 it's a steal. I've not tried the Lizz Earle cleanse and polish so can't personally compare but I have heard their pretty similar. Sometimes cleansers can be really clarifying and leave my skin a little dry and squeaky. The Vitamin E Hot Cloth Cleanser seems to have the balance of cleansing the skin with out drying just right. Just a little note as this is a moisturising cleanser it may not be ideal for oily skin.
Garnier Fresh Essentials Refreshing Cleansing Lotion- £3.15
until recently this had been relegated to the back of the cupboard never to be seen again, as it gave me an awful break out. However I had run out of my usual eye make up remover and needed something to get me out of the jam I was in. After rummaging around the cupboard I spotted the Garnier Cleansing Lotion, after saying a little prayer for my skin, I popped a little product on a cotton pad swept it across my eyes, wiping a days worth of eye makeup away. Miraculously I didn't break out! What did happen however was a really soothing effect on my puffy tired eyes. Don't think I'll ever go back to using it all over my face again but I will stick with it for removing eye makeup.
Origins Modern Friction- £27
I know every blogger and her dog raves about this but that's because its simply a great exfoliator. Origins have hit the nail on the head with this one its not overly abrasive but gets the job done in rubbing away dry dead skin, while giving a healthy glow.
The Body Shop Warming Mineral Mask- £10
This is a new addition to the crew, I'm not always a huge fan of clay masks as I don't like the thought of it going hard and stiff on my face. The warming mask however is a whole different kettle of fish. It's a little bit of spa luxury at home that stays moist and naturally warms on the face. The packaging says it suitable for all skin types, I've got typical combination skin and it works well for me. This is a great weekly treatment, I like using it on Sunday evenings as I feel like I'm starting my skin off well for the week.
Superdrug Vitamin E SPF 15 Moisturising Day Cream- £2.99
Generally I use the same moisturiser all year round as I'm yet to find one that doesn't break me out. This little pot of magic works well even in high temperatures and humidity as its not a very heaving moisturiser. I've also found that my foundation doesn't move around when applied on top of the moisturiser. All round thumbs up!
Origins Super Spot Remover- £13
This cult classic spot remover is now a firm staple of mine, I'm literally at the point of not knowing how I managed with out it. I know that may sound kind of OTT but this stuff really works. I've found like most spot treatments it does it's best if you can catch the pesky spot early on, that said I've used it on some more advanced beasts. I'm not lying a few drops (I literally mean a few drops - less is more here) on the offending area before bed and by the morning spots are on their way, out if not gone all together.
My final tip comes as standard, drink WATER and lots of it. Chances are in the warmer weather you're going to sweat more, the moisture your body is loosing will need to be replaced to stop dehydration. I know it's obvious but sometimes it's good to be reminded.