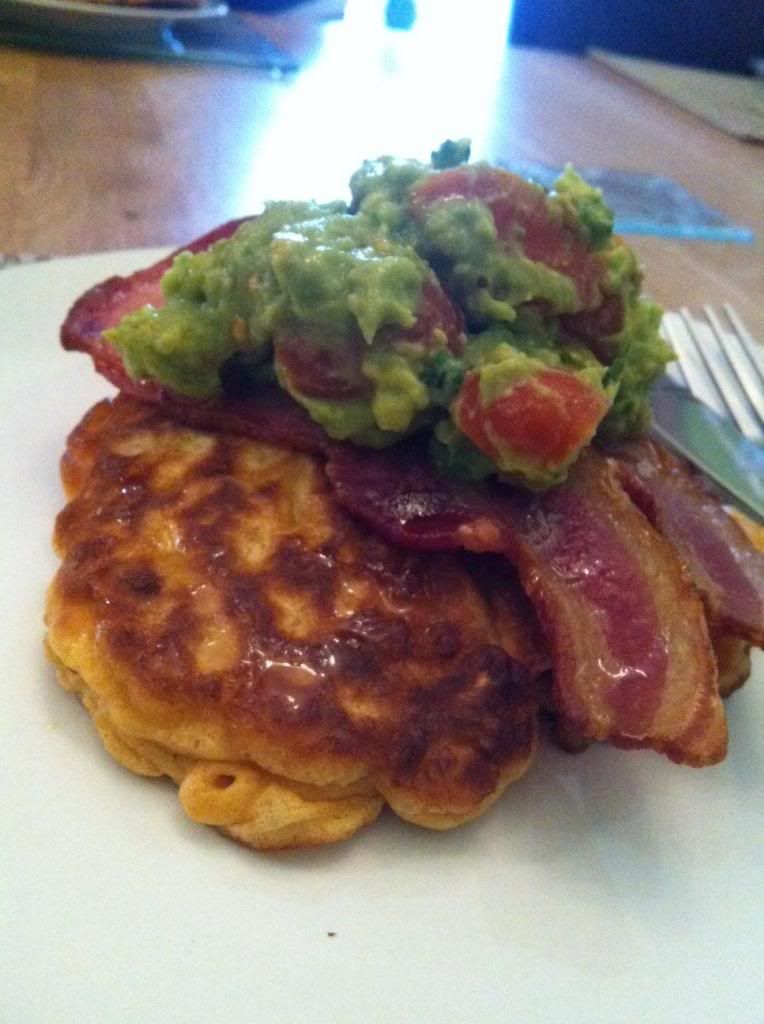 I've been an avid follower of The Londoner blog by Rosie for some time now. Rosie manages to get the perfect balance of lifestyle fashion and food. I have no idea how she stays so slim when she's constantly cooking up sinfully yummy delights. A few weeks ago I came across her sweet corn fritters recipe
here
perfect for fuelling you up for a busy Saturday of running errands, shopping and queueing (don't we Brits just love to queue) The recipe was super easy to follow and even better to eat, I went with Rose's tip of maple syrup and hot sauce. All I can say is wow!!
My pictures really don't do it justice, as like I said we had a busy day and I was in a rush so a quick iPhone snap was all I had time for.
Seriously you have to give these a try there unbelievably yummy!