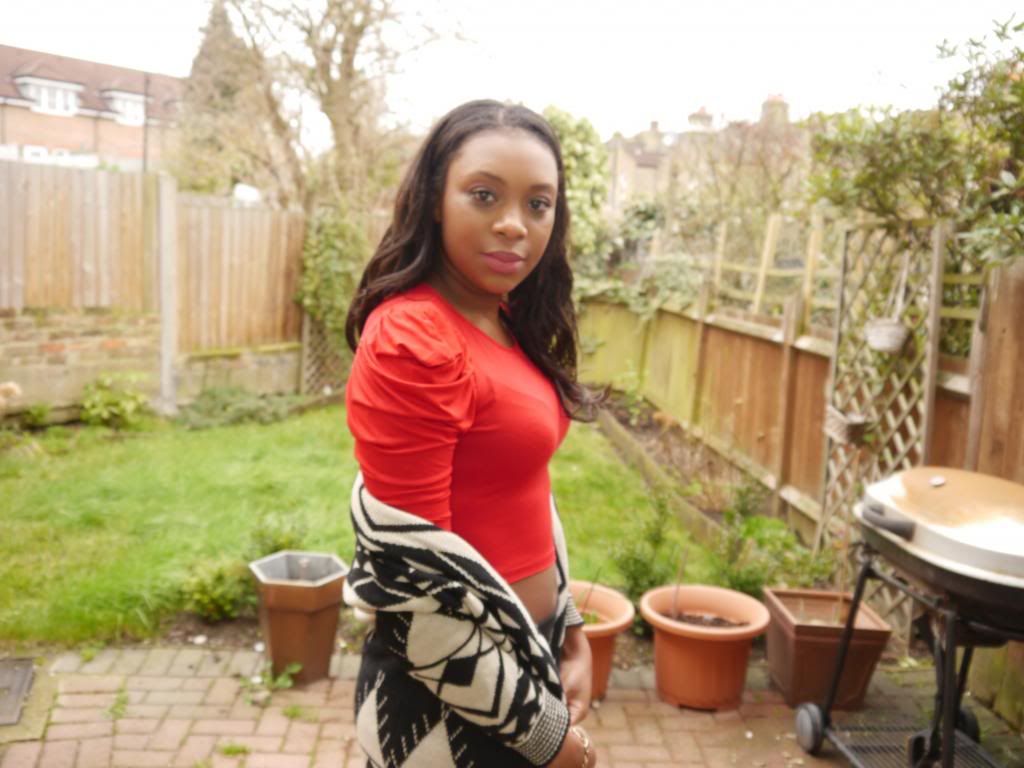 I'll probably do a full on outfit post wearing this crop top I made when the weather warms up and I feel justified having my midriff out during daylight hours (I know highly inappropriate for someone of my age!). But I really wanted to share how quick and easy it was to whip this up. My crop top started life as a mini dress from Dorothy Perkins. I bought it years ago for a Christmas party but didn't get much use out of it. I decided to resurrect it from the back of my wardrobe only to discover the mini had got even mini-er (if that's even a word). As far as I'm concerned it shrunk in the wash, I refuse to believe my arse is getting bigger! So not wanting to waste the dress I thought I could refashion it into a crop top. I've seen lots of bloggers and other fashionable types rocking them recently, but personally couldn't justify paying twenty quid for, lets face it half a top! So if you like the idea of making your own here's the how to...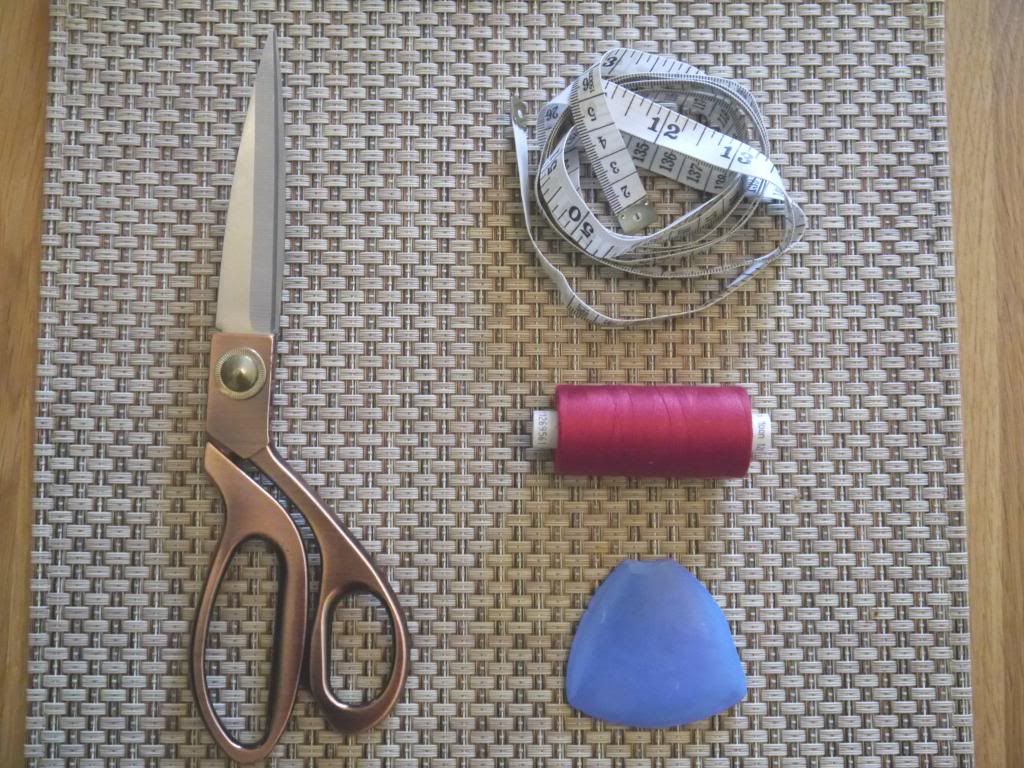 Your going to need a pair of sharp scissors, tape measure, tailors chalk (or something that will easily wash/rub off to mark your fabric) pins either a sewing machine or needle and thread.
Start off by laying your dress or item flat on the table, then take your tape measure and measure the length you want your crop top to be.
Once you've decided mark it out on the top using the chalk, be sure to add 1cm for the hem! Then get your scissors and snip away the excess fabric.
With the fabric gone your going to need your pins. Fold the new hem of the top making sure its an even 1cm all the way around, as you fold the fabric use a pin to secure it in place. Once the hem of your top is pinned it's a good idea to give it a little press with the iron but this step is not essential, I skipped this bit and went straight onto sewing.
Set your sewing machine to the right setting and stitch length for your fabric. (Check the user manual for this) Or if you're using a hand needle and thread go ahead and thread your needle and begin stitching the hem. I used a sewing machine for this part as I find it quicker and easier than hand sewing.
So that's it, that's how I turned a mini dress into a crop top. This is probably the quickest DIY I've ever done, it took literally 15min to do. I was heading out with friends the day I made it and was pushed for time. Oh and see you don't have to have wash board abs to wear a cropped top - I'm proof of that!