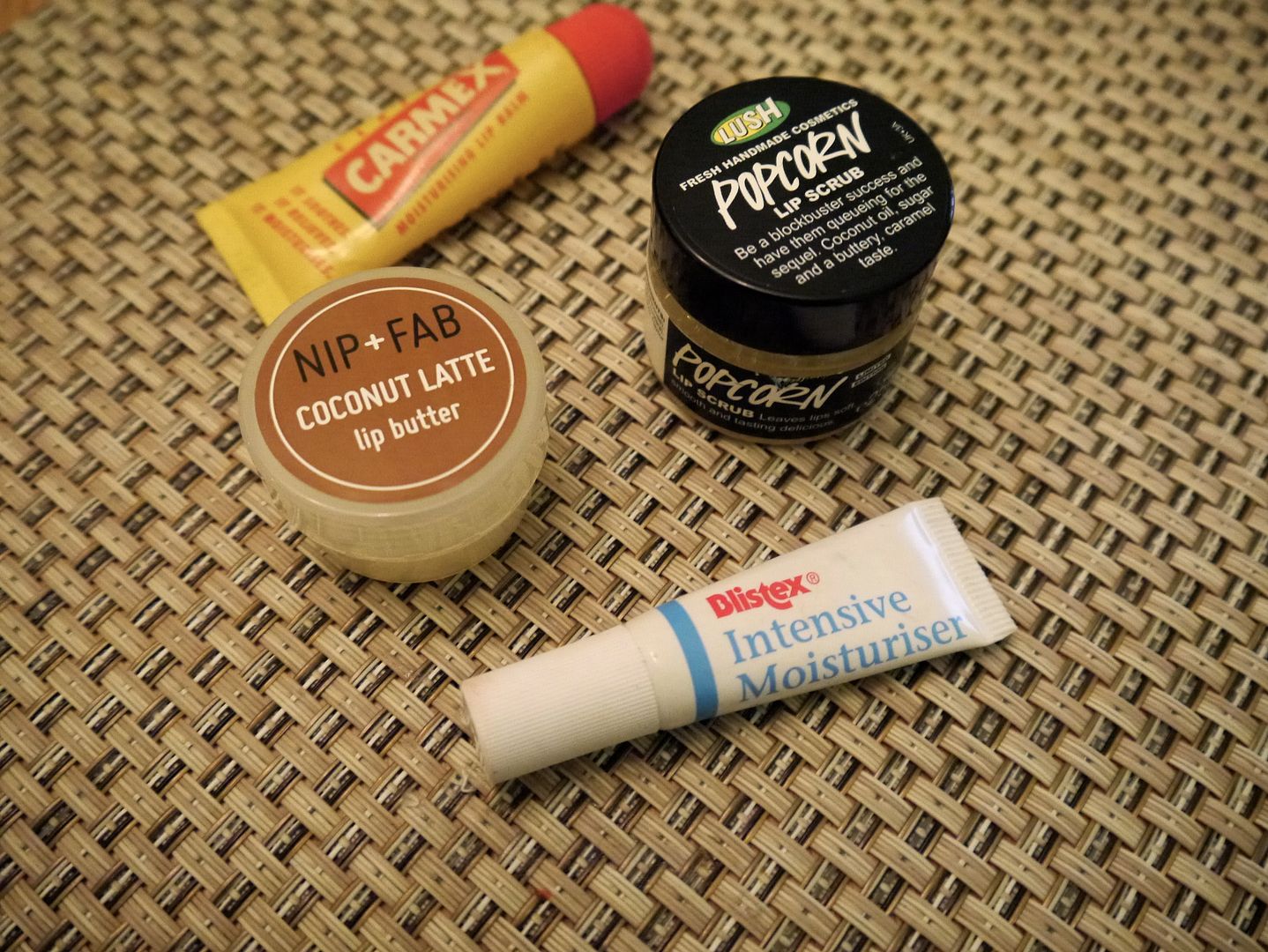 With winter well and truly upon us I wanted to do a short series sharing my winter skin care tips. The older I get the more important skin care has become. Gone are the days of falling asleep without removing my makeup properly (lets not even talk about the carnage it wreaks on my pillow case), or using any old moisturiser. I've really had to start taking skin care seriously.
To kick things off I thought I would start with lips. Like many people I tend to get really sore chapped lips as soon as the weather start to get a little chilly. I love wearing lipstick but it doesn't go with crusty lips.
I like to start my lip care routine by gently exfoliating with the
LUSH Lip Scrub
. The instructions say to lick off the excess product, but I'm not to keen on that one so I wash it of with warm water. Lush recently brought out the popcorn flavour for the festive season, I loved the sweet and salt sensation from the sugar and sea salt. Yum!
If my lips are feeling particularly sore or chapped I use
Blistex Intensive Moisture
this little product packs quite a punch to those unruly sore lips. It contains Shea Butter which is great for conditioning and moisturising. It comes out the tube as a white cream but once applied to the lips it's clear. I don't use this every day but like to keep it in my handbag for emergencies.
My every day lip balm is definitely
Carmex Classic
I like to apply this right before my lipstick or lip balm. I feel it acts as a protective layer for my lips as sometimes lipsticks and glosses can dry out my lips in the winter. Carmex have lots of flavours but I prefer the original classic flavour. When applied to the lips Carmex does have a little tingle and can feel a little strange, but I quite like that.
I got this
Nip + Fab
lip butter as a Christmas present. At first I used it during the day as a replacement to Carmex but found that my lipstick's didn't sit well on top of it. So I switched to using it in the evening before I go to sleep. It' been great as I wake up in the morning with super soft lips.