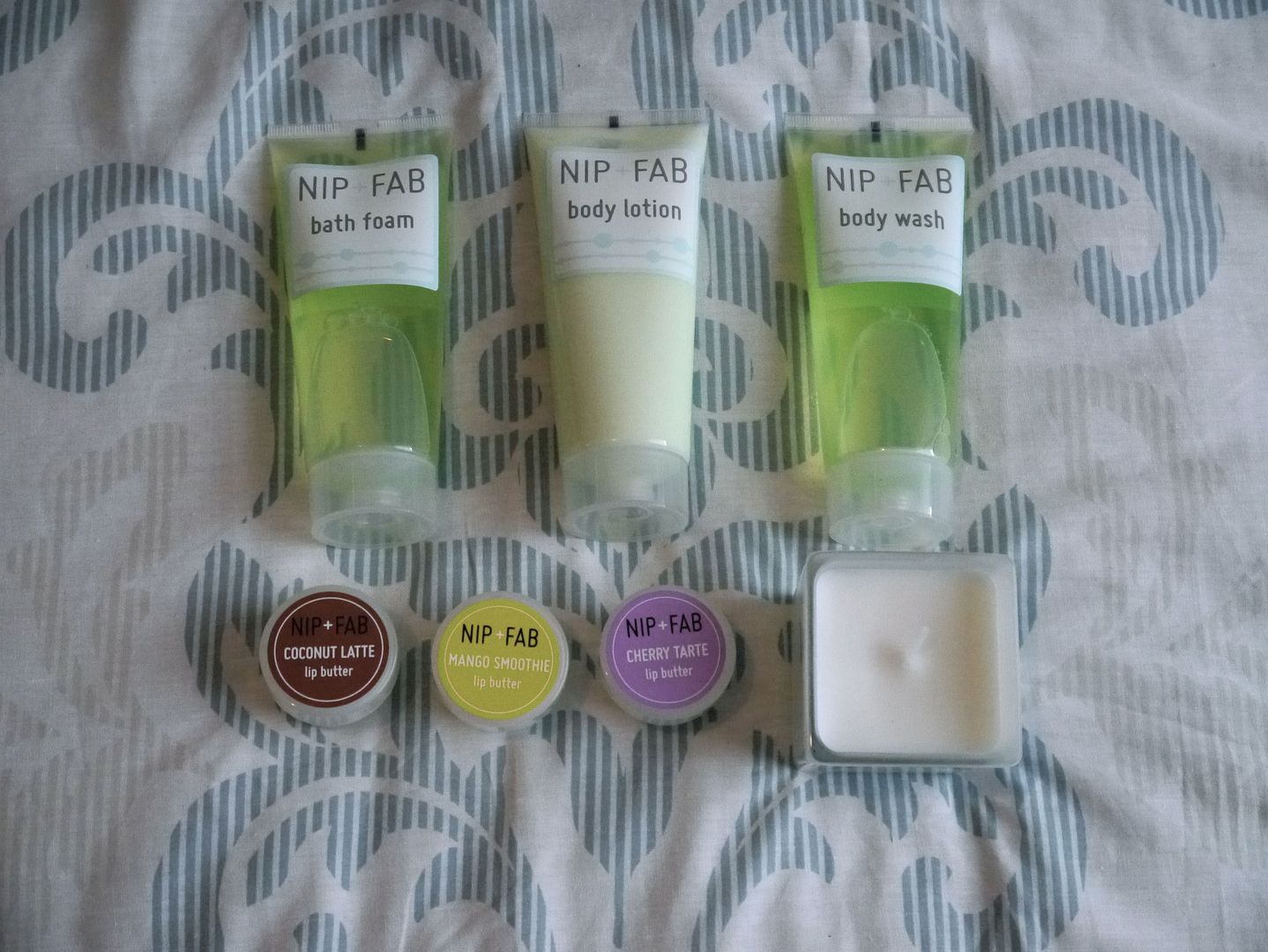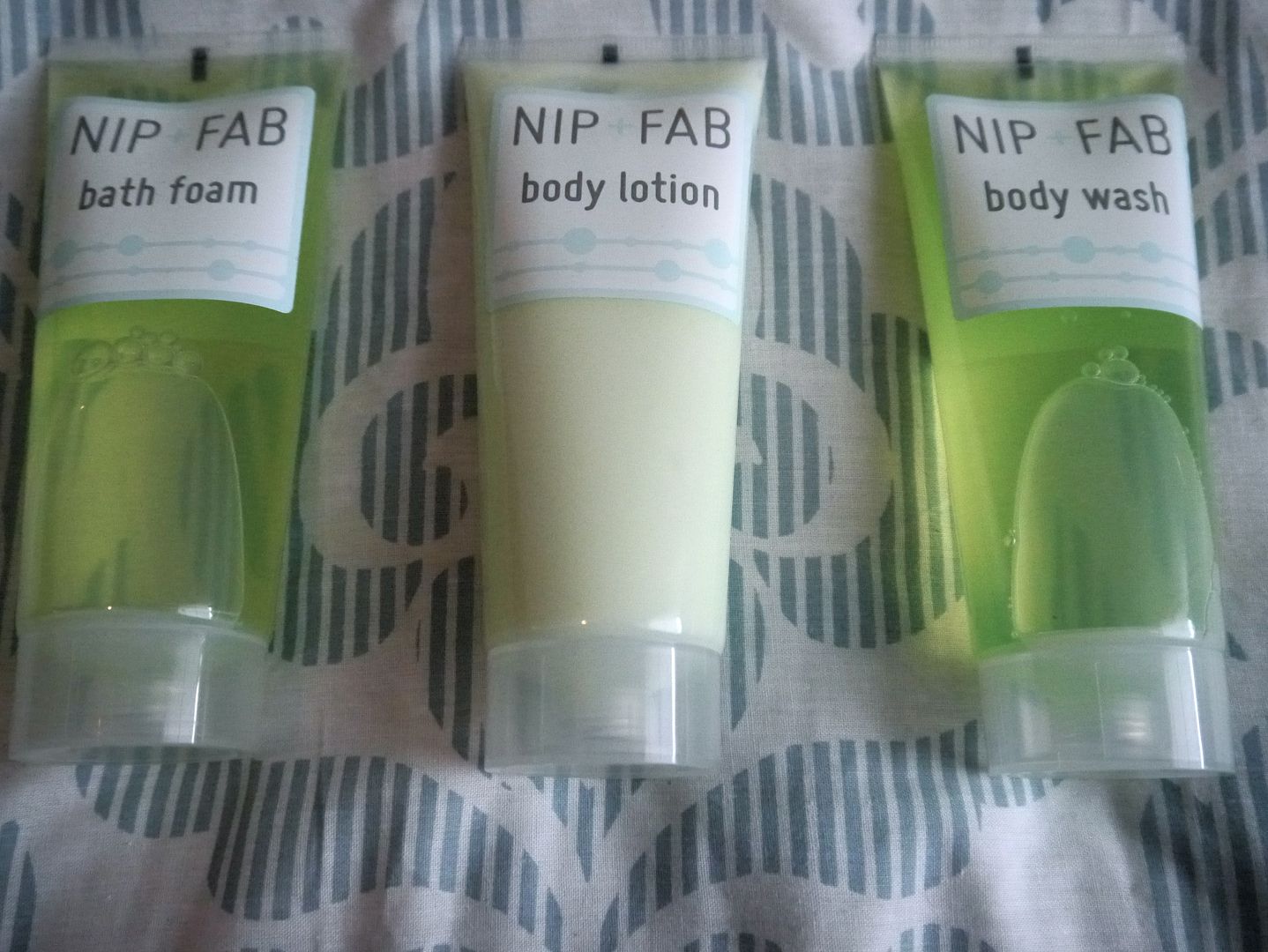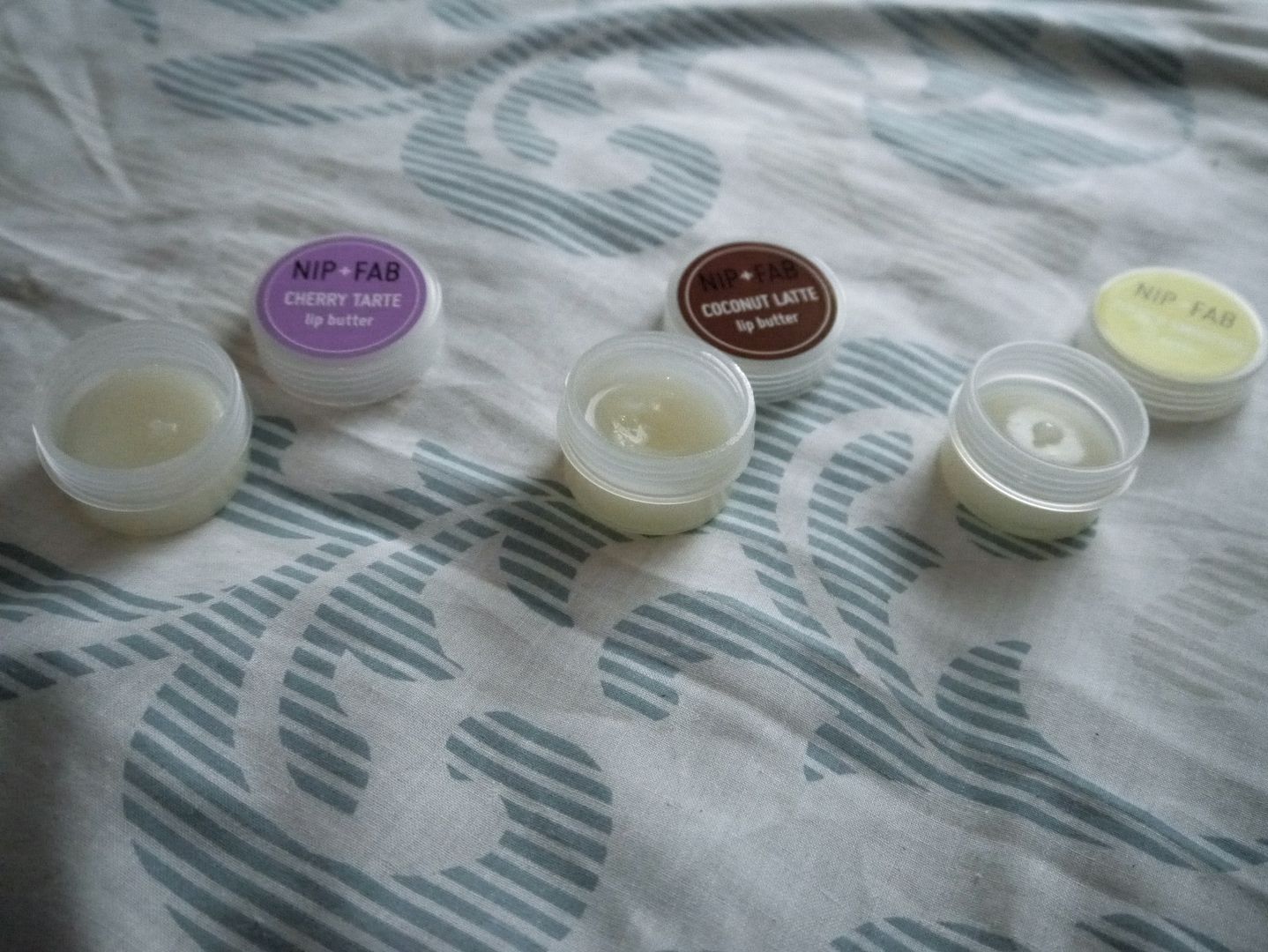 I've been a very lucky girl this Christmas, my wonderful friends and family blessed me with some lovely gifs this year. One of them being this Nip + Fab bathing set and the lip balm trio (from my lovely brother in law and his wife Amy).
For those of you who don't know Nip + Fab are the sister brand to Rodial. Founder Maria Hatzistefanis wanted to create a mass market brand for men and women with products that could target key skin care and beauty needs.
The chill out bathing set includes; a bath foam, body wash, body lotion, ambiance candle and a shower puff (not pictured). Based on the packaging I thought they would smell quite fruity, so was pleasantly surprised with the warming nutty vanilla fragrance. As is the case with most sets they work best used together, after showering or bathing with either the bath foam or body wash I used the body lotion, the sent from the products lasted all day and wasn't over powering. For maximum indulgence team the bath foam with the ambiance candle for a long relaxing soak, and finish of with the body lotion. All I can say to that is aahhhh bliss! I'm more of a shower girl so have used the body wash more, I quite liked using it in the evening as the warm fragrance was relaxing. I'm a bit stuck in my ways when it comes to moisturisers and tend to stick very much to a few well trusted brands. That said I gave the body lotion a try, the texture is of a light moisturiser but it did leave my skin feeling moisturised and nourished. Personally I like more of a thicker formula but I really can't complain about the body lotion it worked a treat.
The lip butter trio is made up of Mango Smoothie, Coconut Late and Cherry Tarte. I judge lip balms and butters on 3 key points, longevity, flavour and functionality. In other words how long will it stay on my lips with out having to re-apply, does it taste good and does it actually work. As the bath set was so good I had high expectations for the lip butters. I'm pleased to say that my expectations and key points were met. I only had to re-apply once during the day. this was a day full of consuming Christmas food and drink and lots of kisses for family members. The balance in the flavours are spot on you can definitely taste them but they don't leave an after taste in your mouth. Because these are lip butters rather than balms only a small amount is needed as they can be quite oily.
You know what they say about first impressions - well Nip + Fab have made a very good one on me, I'm really looking forward to trying more from their collections.