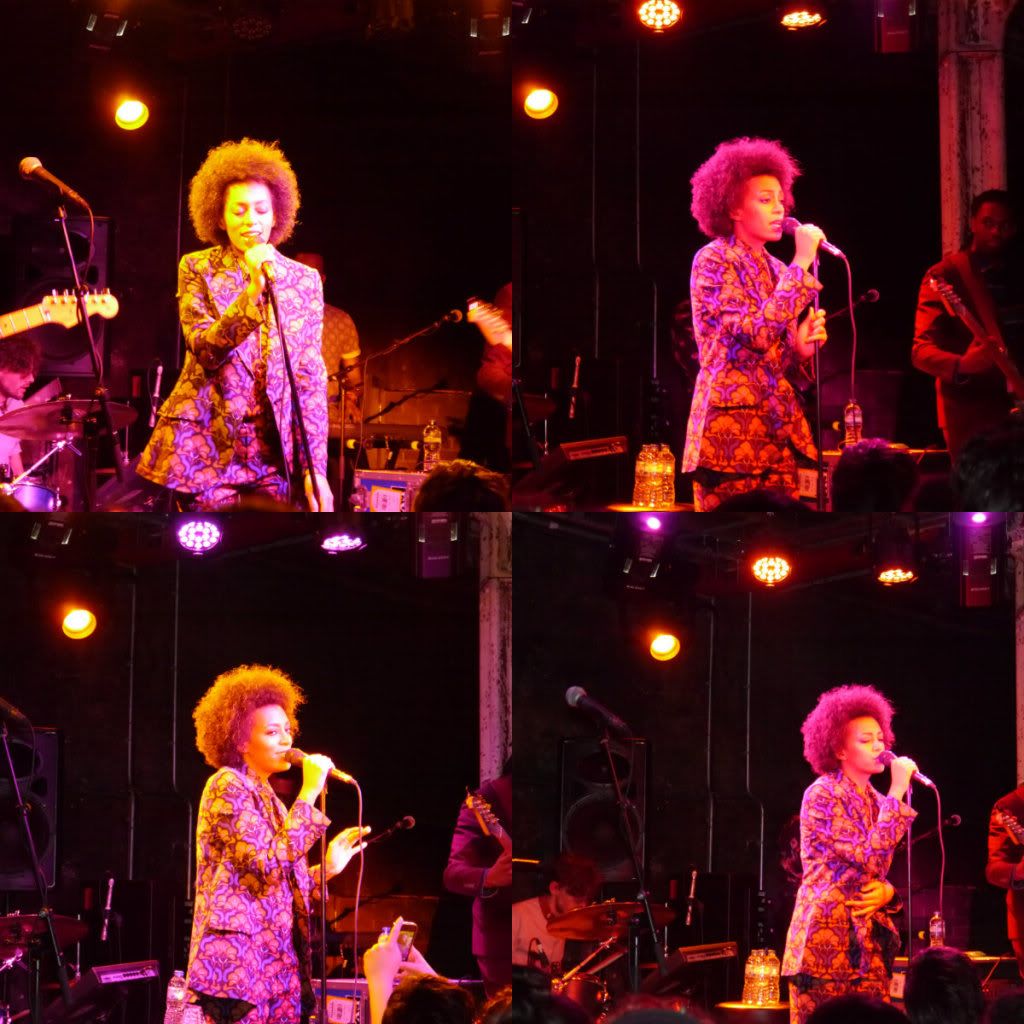 I promise my blog will not turn into a Solange Knowles fan page, but I went to her gig last week at XOYO and had to share a few clips with you. It was an intimate gig really stripped back. She just let her vocals take centre stage. There were a few....erm shall we say interesting dance moves thrown in there let me know what you think.
The quality is not the best but I hope it gives you a good feel for her performing live.
If you haven't listened to her new EP true, well you should, have a listen to it
here
. Its got a great soulful vibe with touches of 80's/90's elector pop. My stand out tracks are losing you and Lovers In The Parking Lot.