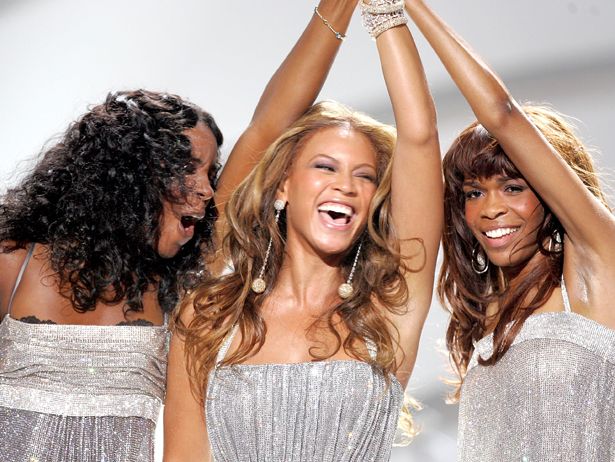 I quite literally leaped for joy when I saw the newspaper article that Destiny's Child are releasing an album and new material.
I'm a huge DC fan and have been from the moment I heard the first few infectious bars of "no no no" the Wyclef remix.
The new album is going to be compilation of Destiny's Child best love songs, featuring their new track "Nuclear". The album is due for release at the end of January, just a few weeks before Beyonce's highly anticipated Super Bowl half time show. Where it's expected that Kelly and Michelle will be joining her on stage. In other DC related news the trailer for Beyonce's much talked about HBO documentary Life Is But a Dream was also revealed this week. If your as nosey as me you're probably looking forward to this in-depth look at the other side of Beyonce, behind all the smoke and lights.
In celebration of their coming material here are a selection of my favourite Destiny's Child songs, as well as the trailer for Life Is But a Dream and DC's new song Nuclear.
On a slightly Destiny's Child related note, I'm off to see Solange (Beyonce's little sister) gig at the XOYO on Wednesday. I can not explain how excited I am about this. Expect to see a review of the gig on next weeks Music Monday.
Oh one last thing before I go, what do you guys think of that
GQ
cover? Wow talk about killer curves B!