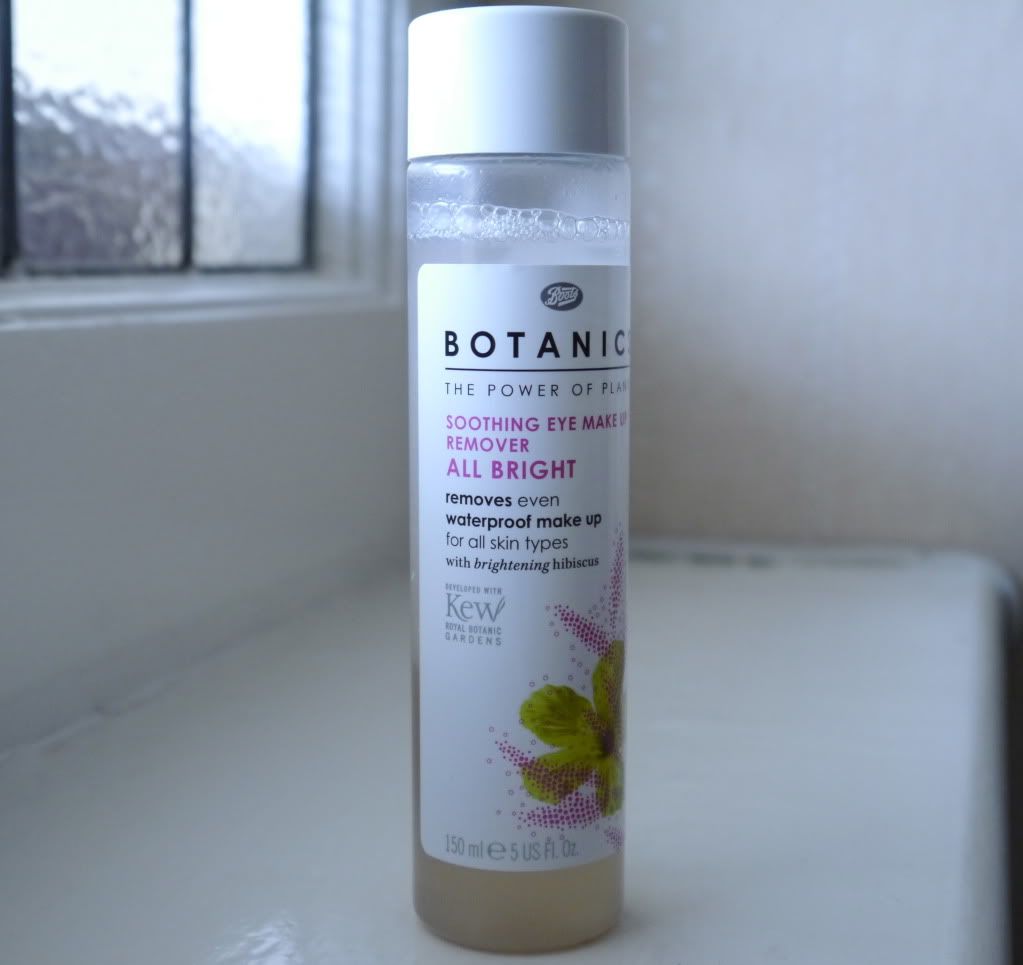 Boots
Botanics Soothing Eye Makeup Remover £2.49
I purchased the Botanics Soothing Eye Makeup remover on a whim. I was browsing in Boots with some points (unfortunately not much cash) to burn when I came across it. I was on the look out for a new product to try and wanted something powerful enough to remove pesky liquid eye liner and lashings of mascara, while being gentle on my eyes. When the pretty hibiscus flower logo caught my eye, I thought "heck why not!"
The thing that intrigued me most about this product was the formula. It's a mixture of oil and water so it naturally separates. In the famous words of L'Oreal "here comes the science bit"..... The heavier substance, the oil, sinks to the bottom of the bottle while the water rises to the top. You need to give the bottle a good shake to activate. Then add a few drops to a cotton pad and gently sweep across the eye area.
I quite liked Botanics eye makeup remover as it did the job. My eyes can be very sensitive when it comes to eye makeup removers. I've found in the past that some are to gentle but don't get rid of eye makeup well enough while others are too harsh and leave my eyes sore. This seems to have struck the right balance of cleansing and caring. The packaging states that it removes waterproof eye makeup which I can't comment on as I don't really wear any. My only gripe is that I found the opening of the bottle too wide, this made it a little tricky to control the amount of product that came out the bottle. I ended up with too much product and a greasy eye area. To be fair it's a minor complaint and wouldn't stop me from re purchasing.
I bought a few other items from the Botanics range that I'm currently road testing, hope to review them soon.
Are you a Botanics fan? Can you recommend other items from the range I could try?