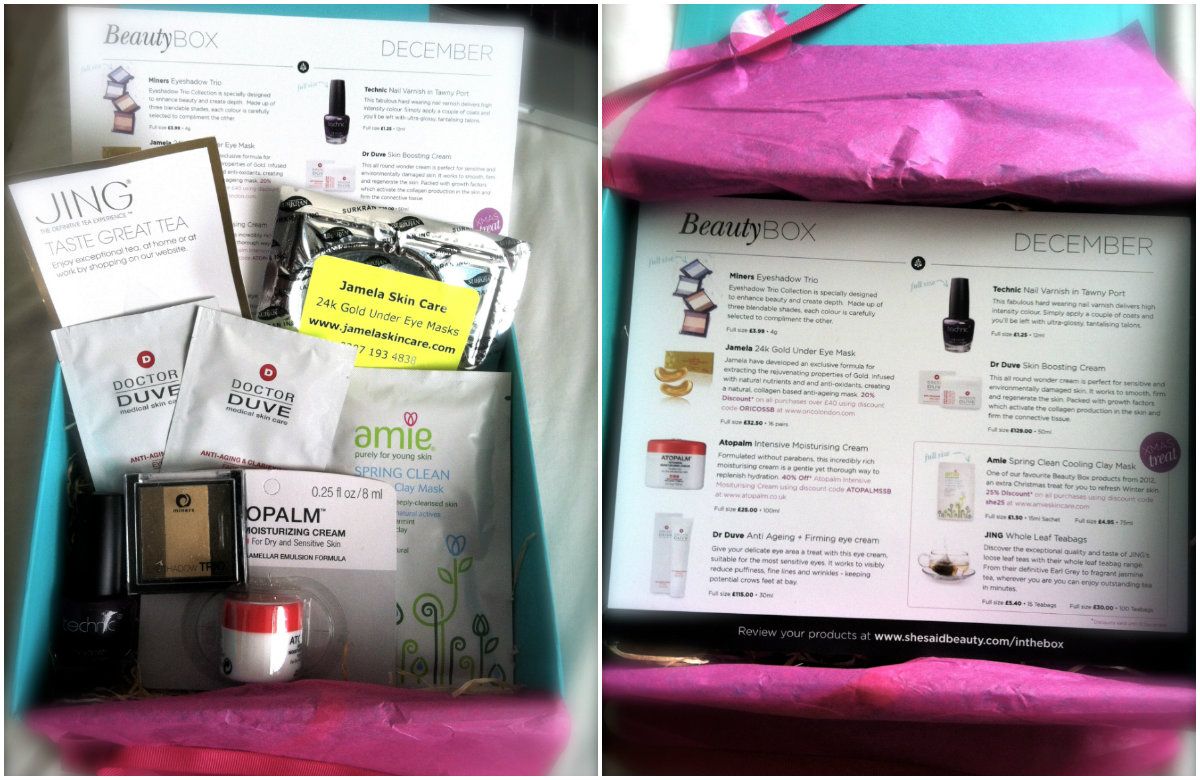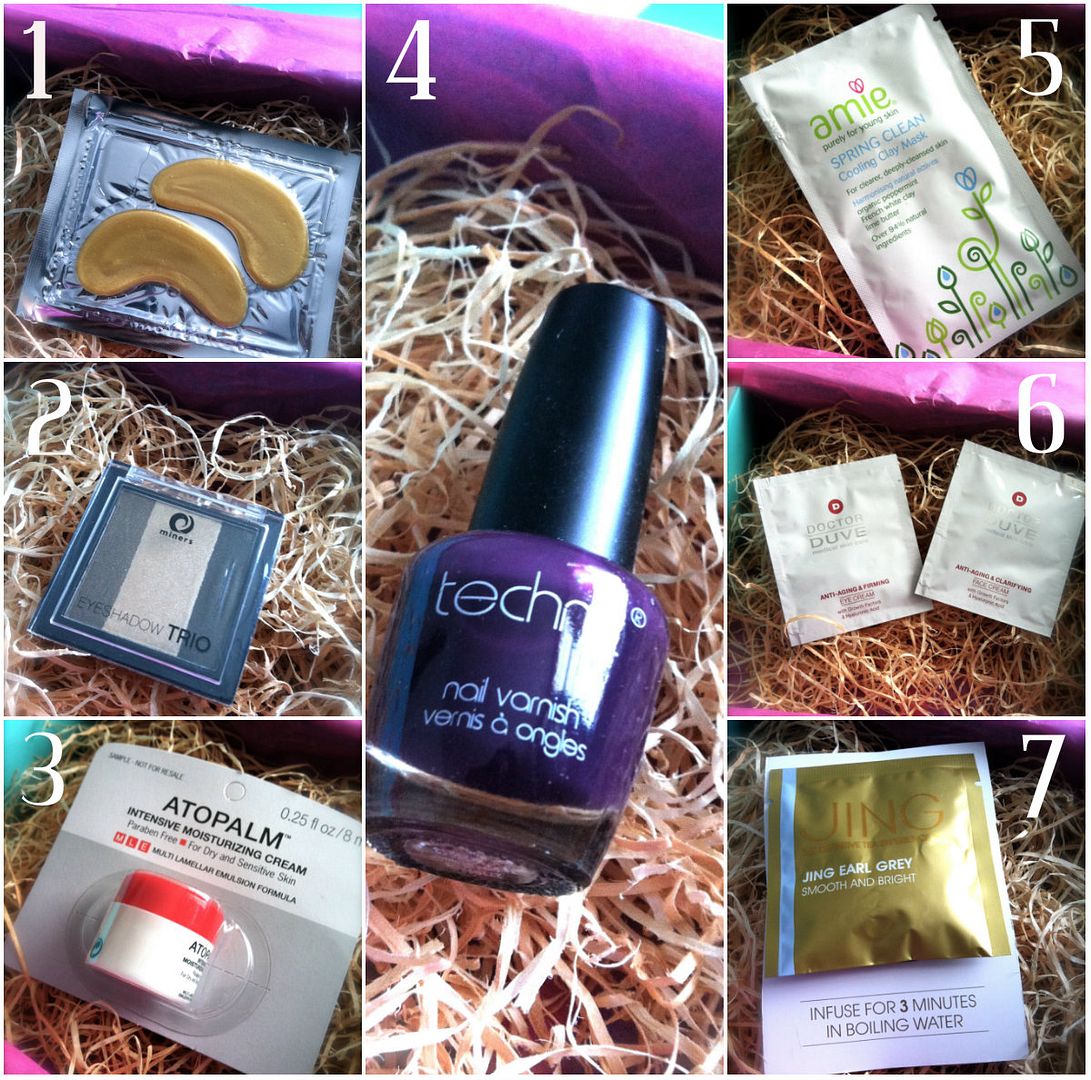 1. Jamela 24k Gold Under Eye Mask | 2. Miners Eyeshadow Trio | 3. Atopalm Intensive Moisturising Cream | 4. Technic Nail Varnish | 5. Amie Spring Clean Cooling Clay Mask | 6. Dr Durve Skin Boosting Cream & Anti Ageing Eye Cream | 7. Jing Whole Leaf Teabags
I was so excited on Monday as my first ever beauty box arrived. I haven't tried anything from it yet but I couldn't resist sharing a few pics with you. The product I'm most excited to try is the Jamela 24k gold under eye mask. I have to admit I was hooked when I saw the 24k gold thing. I'm also looking forward to giving the eye shadow and nail varnish a try.
Have you used any of the the products in this moths beauty box? If you have let me know what you think.