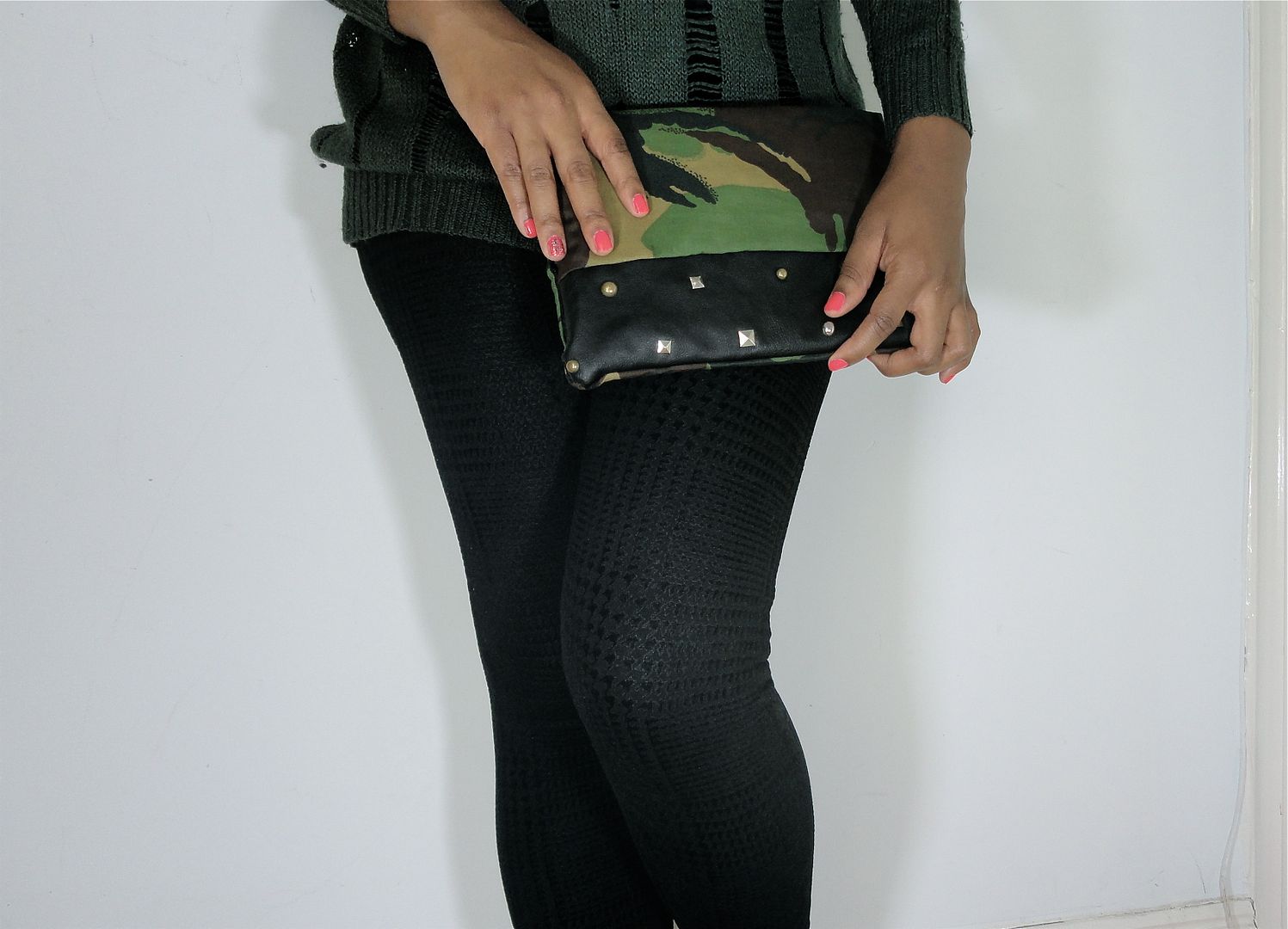 I mentioned a few weeks ago (
here
) that I got inspired to make a camouflage clutch bag. I finally got round to making it. It's actually really straight forward to make but for some reason, I got myself all confused and in a muddle. Thank you to Lana from
oh sew fashion
(check out her blog for handy pattern cutting and sewing tips) for helping me with one. The leather studded section is actually an old hand bag I chopped up. I'm meant to be going out on friday night think I may give it a proper debut then.
I have to say a big thank you to the lovely Sonia P from work, who gave me the camouflage fabric. I had been looking for one for a while but couldn't find anything that I thought was just right. I mentioned it to Sonia, and the next day she came into work baring gifts. Thank you Sonia for your generosity, I really appreciate it!
Now I've got the hang of making clutch bags, I think I may try a sequin clutch next - perfect for the party season!