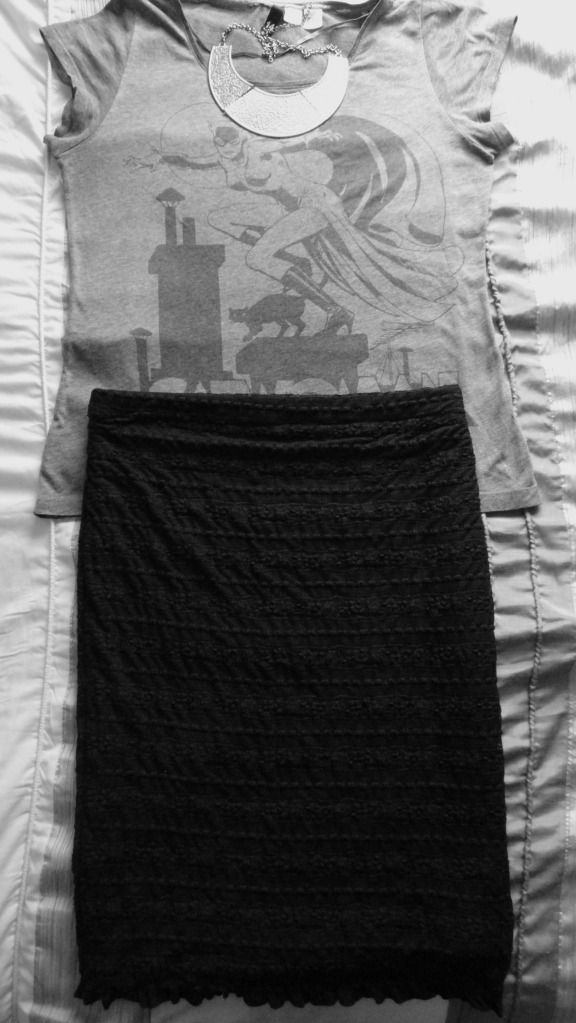 Cat woman T-shirt - ASOS * Skirt - Made by myself * Necklace - Primark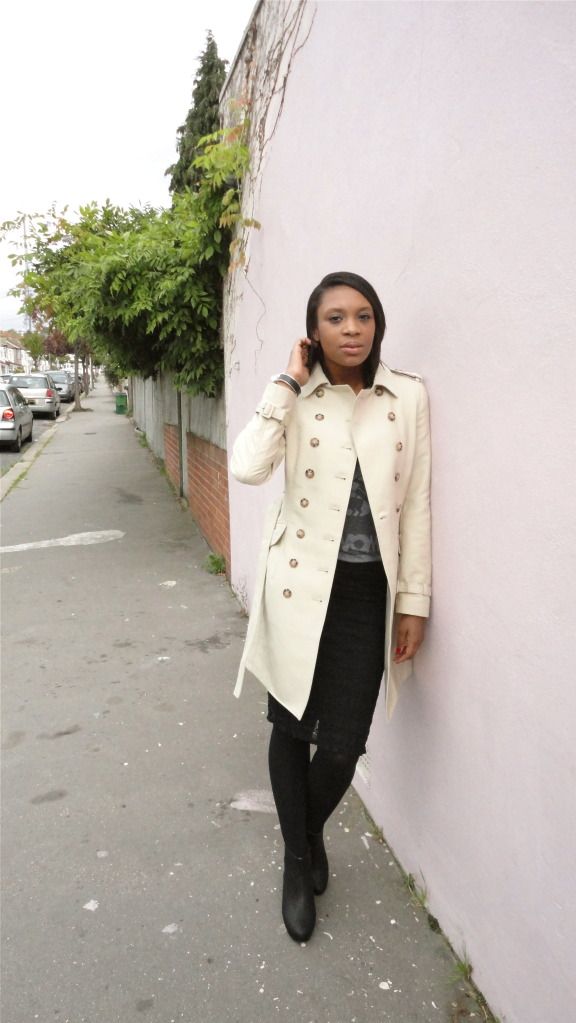 Zara Trench - a little present from the Mr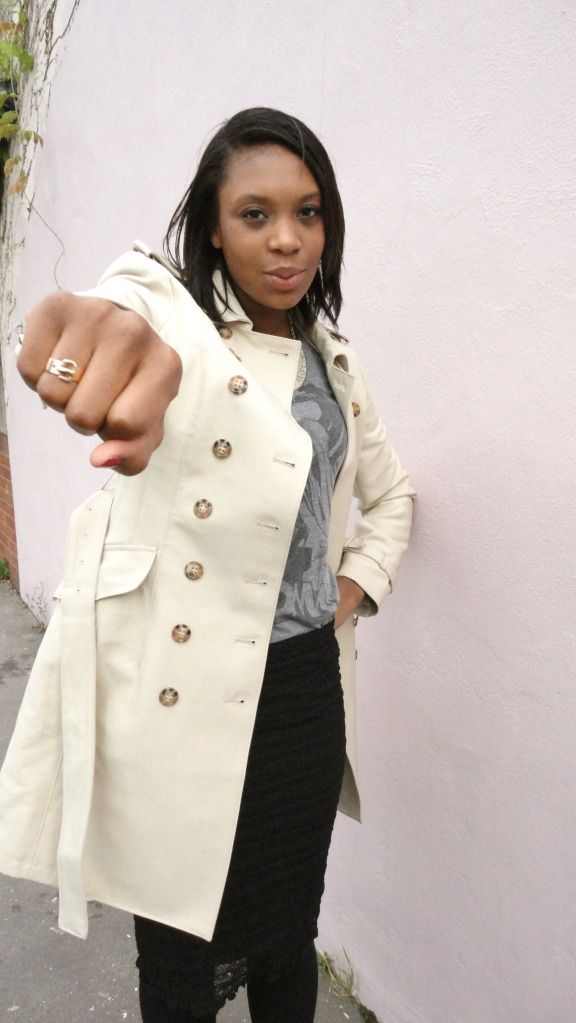 POW - I'm a super hero!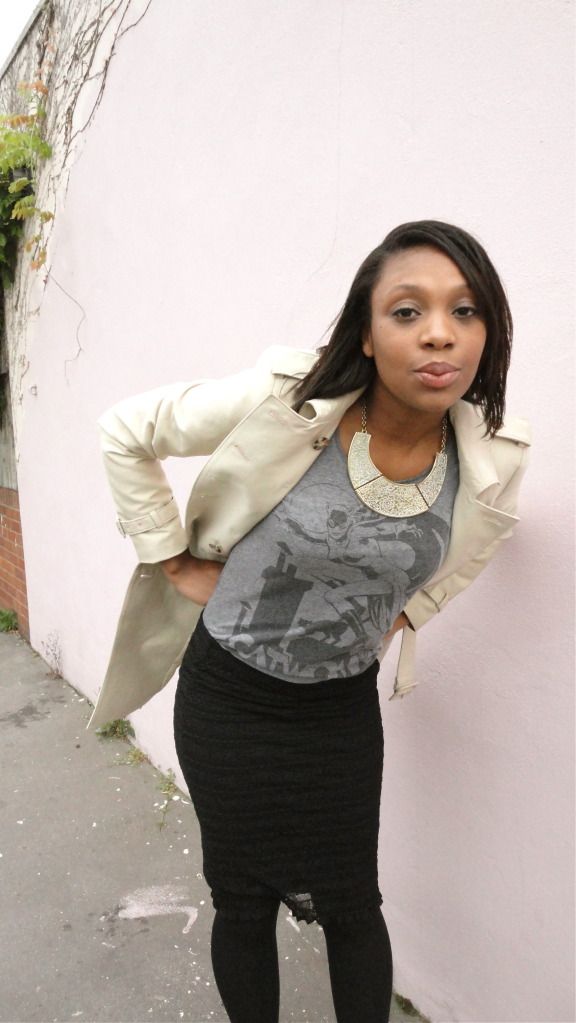 Kisses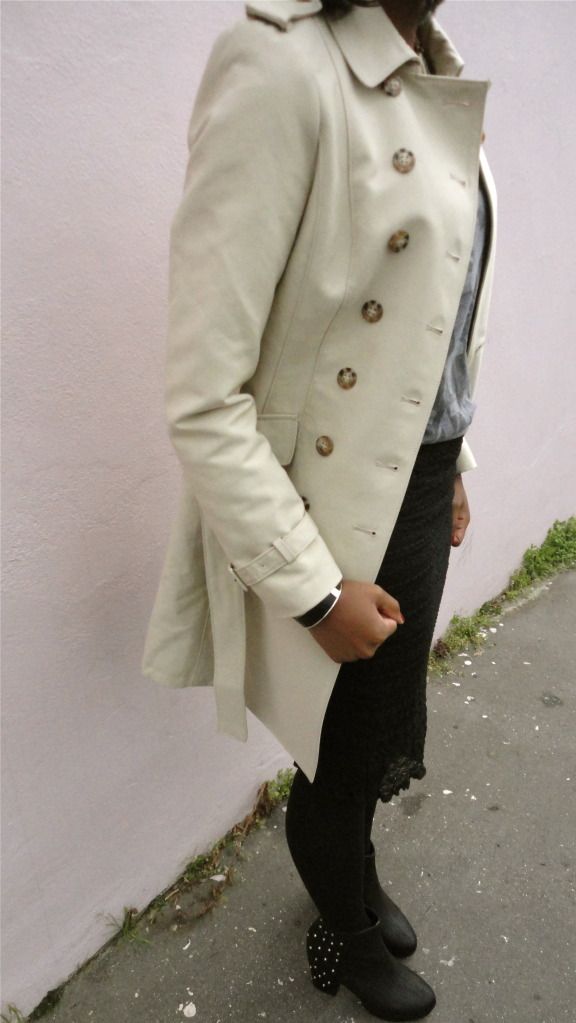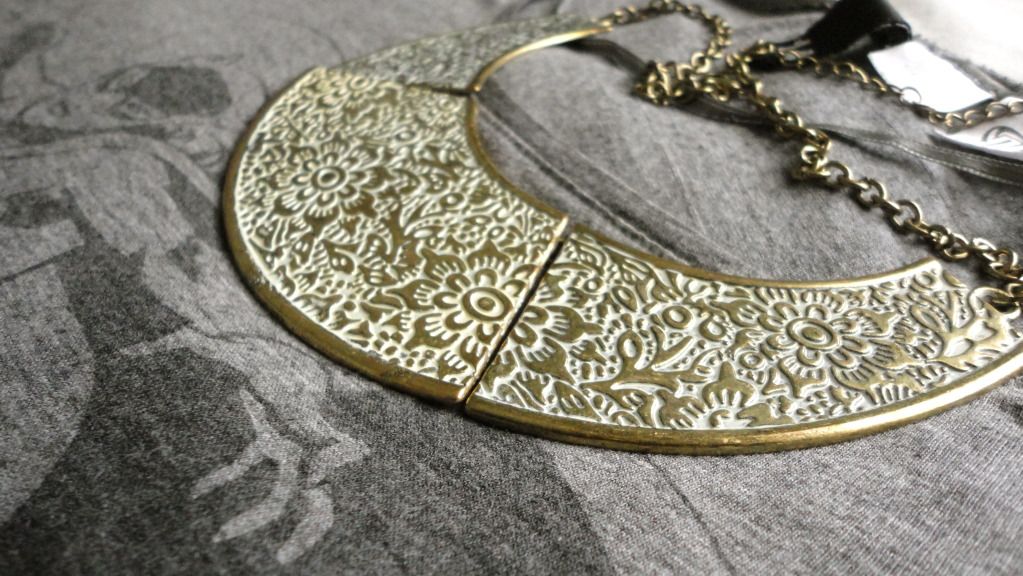 Details
There's a funny story behind this skirt. Ok it's not really funny and not much of story. I had bough a similar one several months ago from H&M and the Mr shrunk it in the wash. Suffice to say I was not amused. But the key to a good marriage is not to hold a grudge, so all is now forgiven. That said I was still left without a lace skirt.
That was until I came across this lace fabric. I had one of those hallelujah moments and knew all was not lost, so I whipped up this little number. It's not an exact replica of the original but it's good enough (and a lot cheaper).
I quite liked the idea of teaming it with a casual T-shirt. This Cat Woman T from ASOS is one of my favourites.
Ok guys, so what do you think?