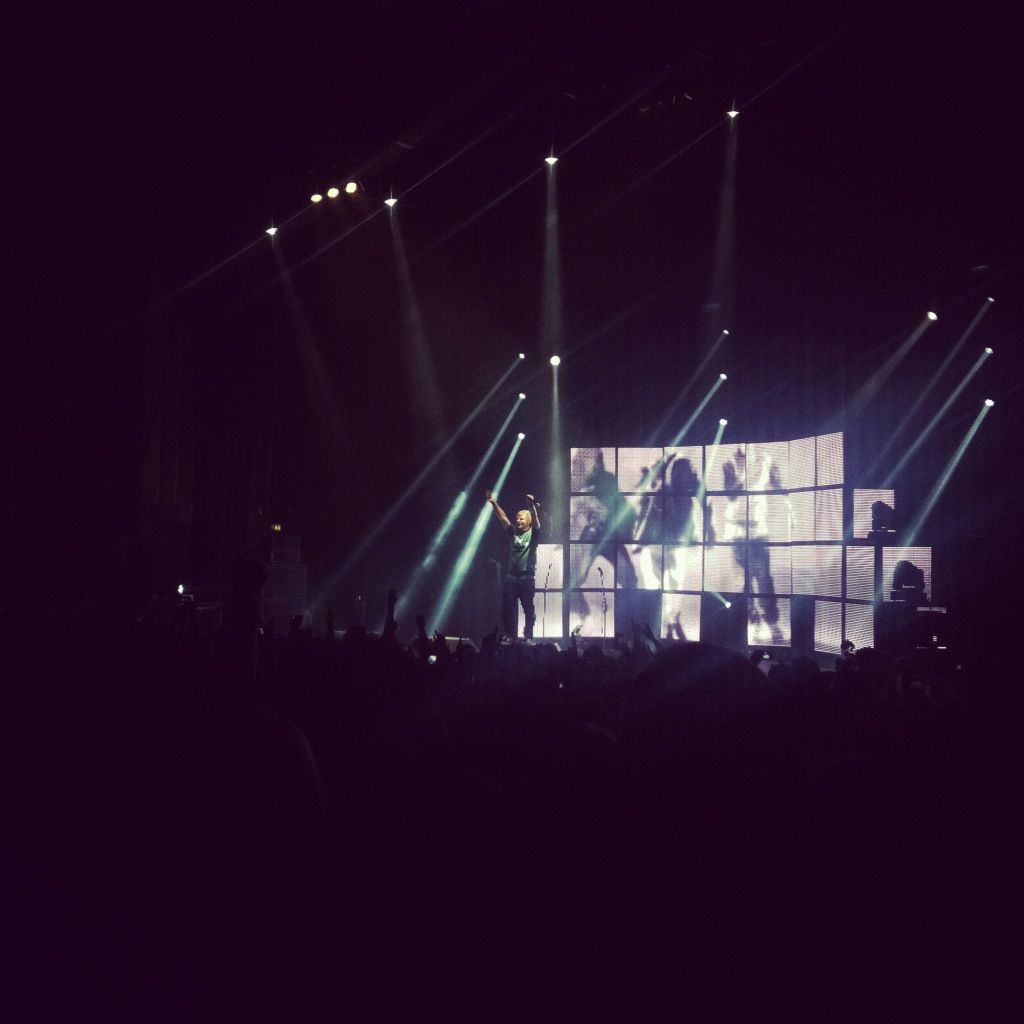 I'm quite excited about this Music Monday post, as I went to see Ed Sheeran in concert last week. If you follow me on Instagram (@renee_made) then you would have already seen a few of my pics.
I was a little un-prepared for the concert. I went with Lee, his brother and his brothers wife. Lee had told me the concert was on Wednesday. As you can imagine I was a little surprised when I got a call from him at around mid day to say the concert was in-fact that day (last Monday) and I needed to be in Hammersmith by 7pm. Cue me looking at myself and feeling inappropriately dressed. I guess there isn't really a dress code, I was just being fussy, as I hate feeling unprepared. Once the initial surprise and outfit panic passed the excitement set in woohoo Ed Sheeran.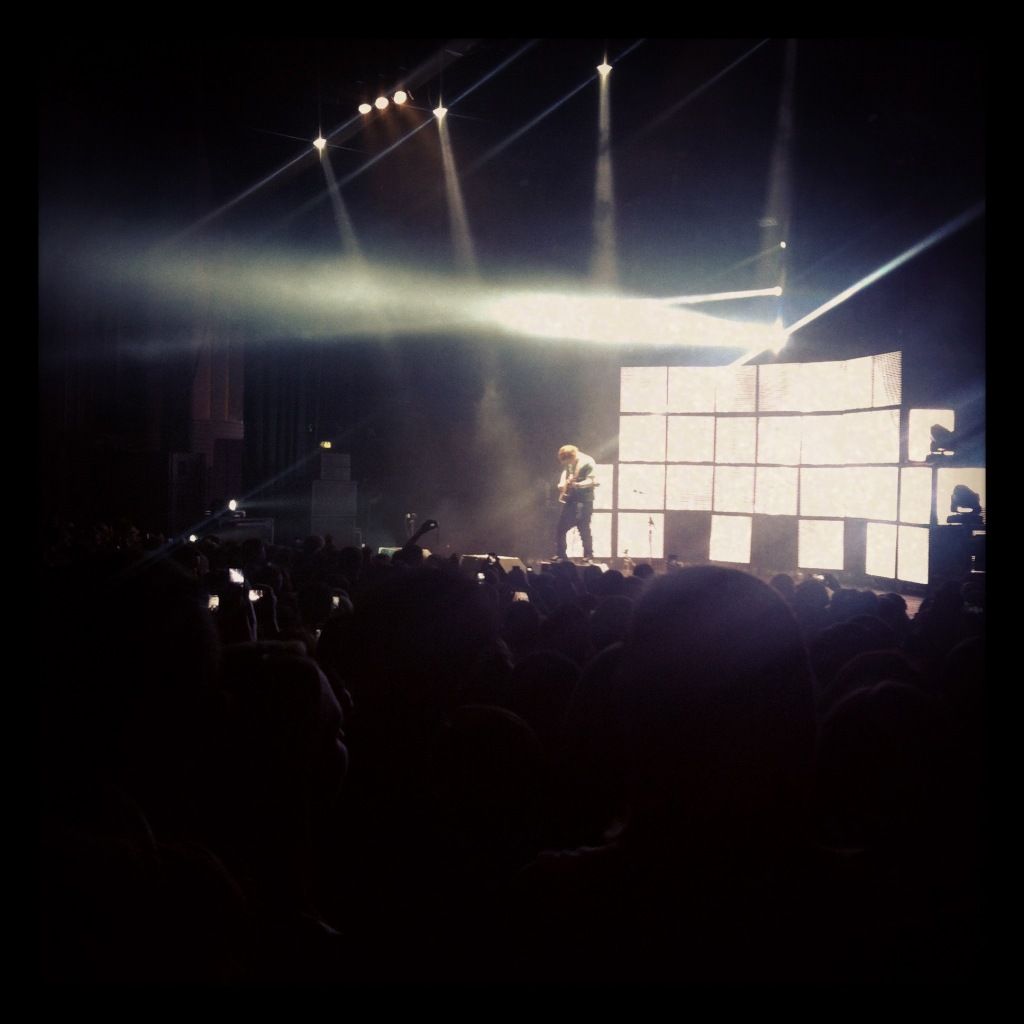 I wasn't sure what to expect in terms of the type of people at the concert. It was fairly split between screaming teenage girls, new era cap wearing boys, cool geeky types and old folks like me. As I was coming straight from work I missed the warm up acts so can't really comment on them. Ed took to the stage at around 9pm and kicked things off with "give me love". It was great the way he got the audience involved through out the night, giving everyone cues when to join in and what to sing.
I was so amazed that he did not use a backing track or backing vocals. There was just Ed on stage with his guitar, mic and loop pedal. This guy is seriously talented. It was incredible to watch him build the track using his vocals either singing, humming or beat boxing. He would then strum or tap the guitar, all the while using the loop pedal to record the sound and build the track.
The thing that surprised me the most was that I wasn't bored. There was no high energy dance routine, no costumes, minimal production in terms of lighting and staging. Sure it was energetic and engaging but overall the performance was pure. It felt like it was all about the music. Unlike a lot of artists today Ed can actually sing, (he's not a bad rapper either) so really doesn't need all the hype.
As I didn't know I was going until last minute I didn't have my camera with me and my phone battery was low. That said I did mange to record few snippets. Hope you like.
PS sorry this blog post is up a bit late I had trouble posting it yesterday x.