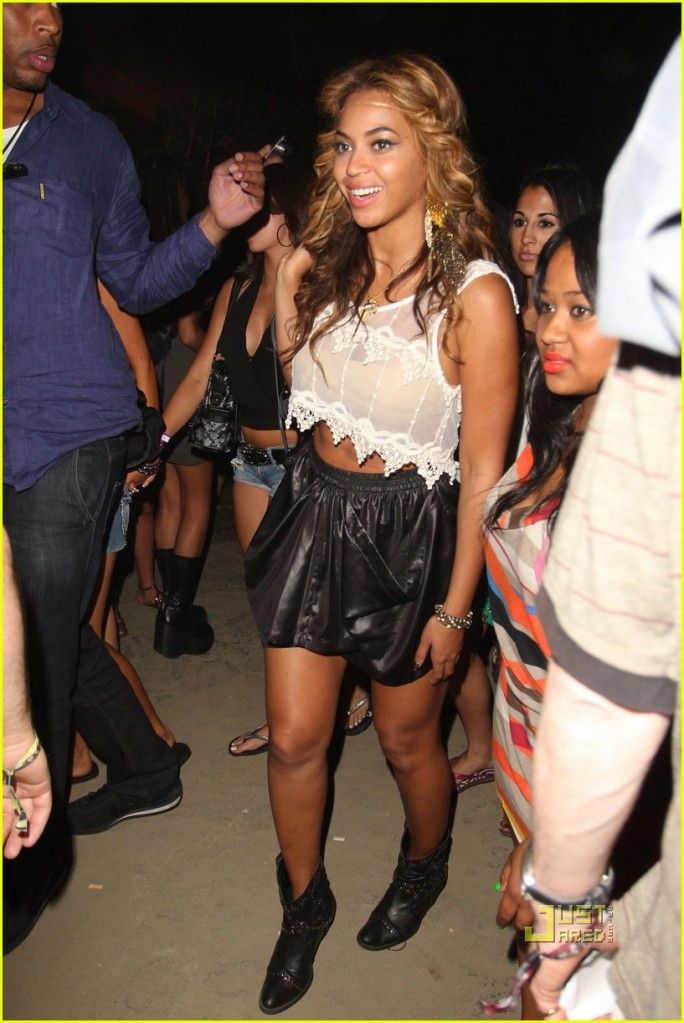 Love the dainty lace top teamed with the edgy leather skirt (Coachella 2010)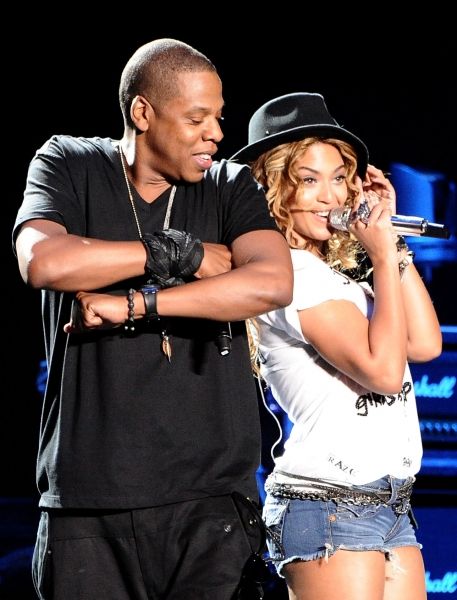 So cute
I'm a HUGE Beyonce fan. Not the crazy stalker kind mind you, but I think she's pretty amazing. To be fair what's not to like? She's got talent, grace, style and brains.
After Xfactor on Saturday night I was browsing YouTube and came across this video of Beyonce and Jay-Z at Coachella 2010 performing "Forever Young". I'd never actually seen the footage before but thought it was so cute.
I've seen Beyonce and Jay-Z team up in performances before (who can forget the 2003 Crazy In Love VMA performance). Now we all know Bey is an amazing artist, who knows how to pull a killer performance out the bag. There was something natural about this duet, I guess it was the lack of dancers and costumes. I really loved the way her vocals and bond with hubby Jay-Z took centre stage. It was really sweet to see the connection between them. Nosey folk, like me were thinking I bet their like that at home always singing/rapping together (oh dear! That's sounding like a crazy stalker).
What Do you think of their performance?