Colour bock lips at Holly Fulton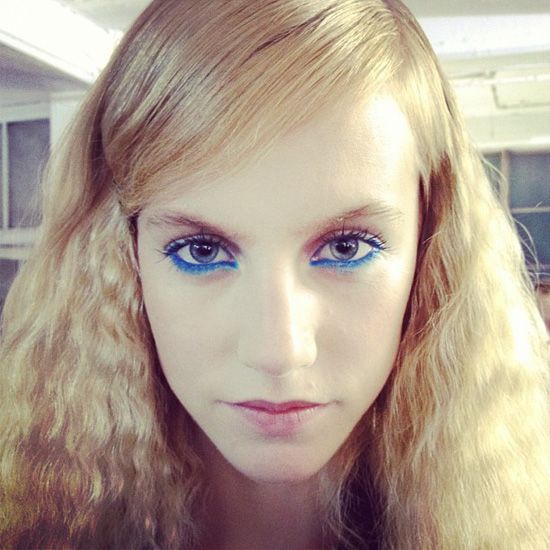 Neon eye's at Moschino Cheap & Chic
The stunning Jourdan Dunn at Jonathan Saunders rocking a dark red lip
Mac beauty ideas for the Jonathan Saunders Show
Loving the long twisted braid at Antonio Berardi - all I need is some Brazilian weave and I'm there!
Sci Fi Eyes at Jean Pierre Braganza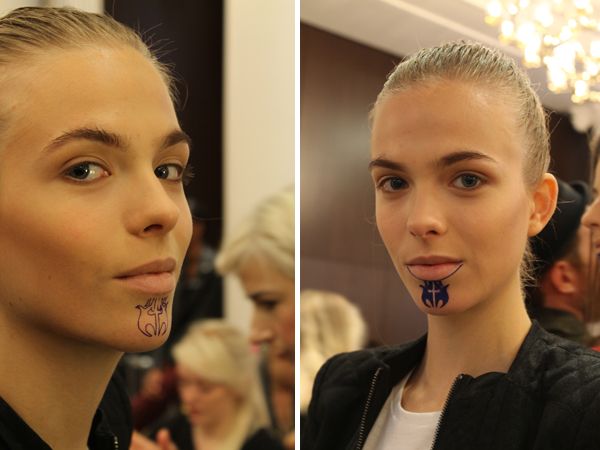 Strongly doubt I'll be trying the tattoo'd chin look but I do love Fyodor Golan's take on the Croydon facelift high pony tail.
I did a post about LFW fashion highlights
here
, and thought the inspirational beauty images deserved a mention.
Anyone brave enough to give the tattoo'd chin or Si Fi eye's a go?