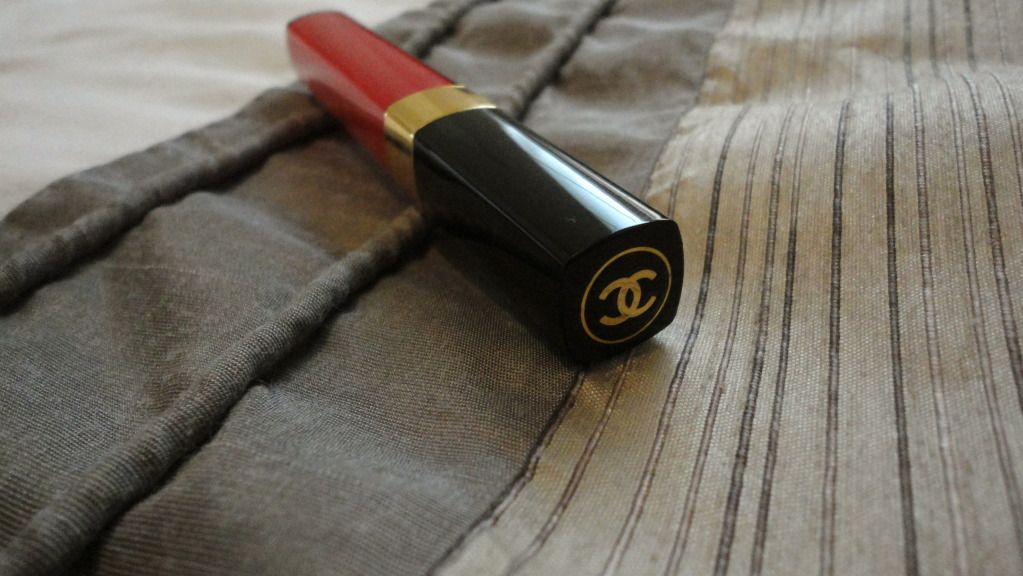 Chanel colour 169 Jalousie


(oops tag sticking out of my top blogger fail)
I was in Covent Garden a few weeks ago and couldn't help but stop by the Chanel pop up store. I wasn't intending to buy anything, but then this lip gloss caught my eye. I heard it speak, honestly it was calling out "try me, try me" it then whispered "buy me, buy me". I was seduced, that's my story and I'm sticking to it!
It's a Pinky/Red colour - perfect to brighten up the grey winter days.
I quite liked the texture as it wasn't gloopy or overly sticky. I wore it to work the other day and got quite a few compliments (which is always nice). The thing that impressed me the most was it's staying power. I had it on all day and only re applied once. Anything that can withstand a day of food, air kisses, hugs, talking on the phone and the British Autumn weather gets two thumbs up in my book.
The Chanel pop up store is open unit 27th December great for Christmas pressie indulgence.